Best Singapore Betting Sites – Rankings for Q4 2023
Online Sports Betting Singapore
The digital age has seen a significant surge in sports betting in Singapore. As per H2 Gambling Research data from 2022, the gross gambling revenue from sports betting soared from S$10.8 million in 1999 to S$227.1 million in 2022. This surge is primarily attributed to the growing interest in football. The rapid internet penetration rate, at 88%, combined with Singapore's advanced digital infrastructure, facilitates this growth. Enhanced broadcasting and streaming of international sports events have further amplified fan engagement. Many bettors view online betting as not only an entertainment avenue but also an opportunity to test their analytical skills and earn additional income.
While Singapore Pools and Singapore Turf Club hold exclusive sports betting licenses, numerous bookmakers operate in a regulatory gray area. Recent studies indicate a rise in the percentage of regulated interactive gambling, projected to reach 61.6% by 2028, signaling a trend towards locally licensed platforms.
When selecting third-party betting sites, ensuring the platform's reliability and security is vital. Our evaluations involve a rigorous process, from registration to withdrawal, examining each site's functionality and customer service. After such extensive reviews, we collate our insights to present a curated list of top-performing Singaporean online betting sites.
Read this page in other languages for Singapore:
Top 10 Online Betting Sites in Singapore
For an optimal online betting experience, selecting the right platform is imperative. Our quarterly-updated list of top Singaporean betting sites is based on thorough research and evaluation:
🏆BK8 – Best Overall Singapore Bookie
🎯 1xBet – Leading in Fast Cash-outs
🔎 20Bet – Highest Payout Rate in Singapore
🔝 MELBET – Highly Reliable Betting Site
💸 Sportsbet.io – Premier Free Bet Offers
📈 Mostbet – Superior Mobile App and No-Deposit Bonus
💰 Coinplay – Most Promising Newcomer
⭐ N1bet – Football Betting Specialist
⬆️ 22Bet – Foremost for Live Betting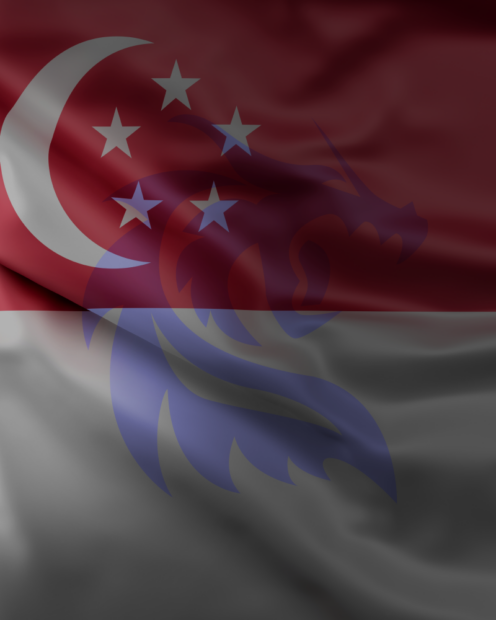 Check out more betting and gambling sites for the Singapore:
How do we rate Singapore betting sites and how do you choose the best sportsbook?
In evaluating Singapore's online sportsbooks, we employ a thorough and systematic approach, considering a myriad of criteria:
Licensing and Regulation: Foremost, we emphasize the importance of a platform's licensing. Reputable authorities such as the Curacao Gaming Control Board or the Malta Gaming Authority ensure platforms maintain a high standard of conduct, ensuring a secure betting environment.
Diversity of Markets: An elite sportsbook should encompass both local leagues like the Premier League and international events, supplemented by specialized betting options such as Asian Handicap and Total Goals.
Odds and Margins: We assess the competitiveness of offered odds, as these directly impact potential returns.
Reputation: Reliable platforms usually garner positive reviews and have a strong industry standing, enhancing user trust.
Payment Methods: Leading sportsbooks offer diverse deposit and withdrawal avenues, ensuring efficient financial transactions.
Promotions and Bonuses: We evaluate the promotional offers provided by platforms, prioritizing those with transparent terms and conditions.
Betting Features: Additional features like live betting, streaming, and bet builders can significantly elevate the betting experience.
Usability: An intuitive, mobile-compatible interface is crucial for modern bettors, ensuring ease of navigation and accessibility.
Safety and Security: Elite platforms deploy advanced encryption techniques, safeguarding user data and promoting responsible gambling.
Customer Support: Round-the-clock support via diverse channels is indicative of a platform's commitment to user satisfaction.
Loyalty Programs: Platforms that reward regular users typically offer a more gratifying experience.
Final Thoughts about Sports Betting in Singapore
Singapore presents a unique betting environment, juxtaposing strictly regulated domestic platforms with enticing offshore alternatives. While the government-backed Singapore Pools provides limited offerings, reputable offshore entities such as BK8, 1xBet, 20Bet, and MELBET extend a broader spectrum of betting opportunities.
Newcomers to the betting scene might find Singapore's regulatory framework somewhat daunting. However, with adequate research and prudence, it's possible to navigate this environment safely.
The enthusiasm for sports betting in Singapore transcends mere legal considerations. With diverse betting preferences, the country's passion ranges from the thrill of predicting sporting outcomes to the camaraderie it fosters among enthusiasts. As we advance into 2023, Singapore's online betting landscape appears poised for growth, warranting a cautious yet enthusiastic engagement.
Read this page in other languages: