Best Malaysia Betting Sites – Ranking for Q4 2023
Online Betting Malaysia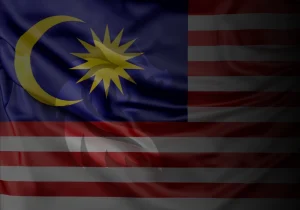 Online betting in Malaysia has witnessed significant growth in recent years. While gambling, in general, is popular in Malaysia due to its historical ties with Chinese merchants since the 19th century, online sports betting has surged in popularity with technological advancements. Online betting in Malaysia, especially on sports, appeals largely to its non-Muslim population, who do not fall under the purview of Islamic (Sharia) law that prohibits gambling.
Malaysia's betting landscape shows that despite some forms of gambling being illegal, the populace has found ways to engage in them. A compelling indication of this is the rapid rise of wagering platforms. Betting sites process bets in ringgits (RM, the Malaysian currency) and offer a wide range of sports for bettors. This increasing affinity for online sports betting in Malaysia can be attributed to multiple factors: ease of access, affordability, and a massive interest in sports, especially badminton and English football.
Malaysian betting sites, while giving enthusiasts an avenue to place bets, can vary in terms of reliability, security, and offerings – choosing the right platform is crucial. With a significant part of betting sites operating outside the legal framework, there's a heightened risk of scams, non-payment of winnings, and lack of regulatory oversight. Sports betting in Malaysia is vast, filled with opportunities and risks like online space. We tell users how to find and select the best betting sites in Malaysia has to offer for 2023.
Top 11 Malaysia Betting Sites Reviewed
Malaysian sites for 2023 are a very large number, and it is constantly growing – every month there is a new gambling platform for Malays. We have compiled a quarterly ranking of the best Malaysian betting sites to help our readers in choosing the worthy ones.
🏆 BK8 – №1 Malaysia betting site – Overall Best!
🚀 1xBet – Best site for Odds and Margin
🆕 MegaPari – Highest Payout Rate
🎁 MELBET – Top for Markets Range and Additional Features
⚡ SportsBet.io – Best site for eSports Bets
🔝 BC.game – Top site for High-Rollers
📈 20Bet – Best Mobile App
💰 Coinplay – Best New Betting Site
🔎 M88 – Best site by Banking Options
⬆️ 22Bet – Best for In-play Bets
⭐ Dafabet – Top Trusted Betting Site in Malaysia
How Do We Rate and Choose the Best Betting Sites in Malaysia?
At Asian Bookies, our expert team constantly tests and reviews the best online sportsbooks in Malaysia to identify the best options for our users. The first step to finding the best sportsbook in Malaysia involves conducting extensive research and collecting data from various sources, such as bookmakers' websites, media outlets, and user feedback.
When testing and reviewing online betting sites for Malaysia, we consider several factors, including odds, range of sports markets, accessibility, security, and user experience. To check if a bookie is safe and secure, we verify its gaming licenses, read user reviews, and assess the security measures in place.
We provide a quick comparison of the best sports betting sites Malaysia to help our users easily identify the best options for their needs. Our recommended approach for finding a suitable sportsbook in Malaysia involves considering factors such as odds, bet types, payout percentages, and availability of local sports leagues and events. Based on our expertise, we have developed system of specific criteria for evaluating efficiency and usability, odds and margins, limits, reliability, and support.
The criteria we used for analysis and evaluation include the following key features:
Sports Betting Markets and Odds Levels & Margins: Our rating covers the most significant number of sports possible and offers various staking options. We evaluate odds levels in comparison with other betting sites, odds margins, stakes limits, additional options, and tools such as Asian Handicap, BetBuilder, Betting Exchanges, and others to ensure a fair comparison.
Malaysia Live Betting & Streaming: it is a good quality criterion to have multiple in-play markets, live streaming of all major sporting events and high odds on in-play bets. Most punters prefer live betting as they are bet on the event itself and thus enhancing their emotions and experience of watching the match. They also make it easy for you to analyze how a match unfolds and your chances to win if you in-play bet on sports events.
Safety and security measures: are one of our top priorities when rating and reviewing safety sites in Malaysia. To ensure the security of our users, we evaluate the security measures employed by each website, such as SSL encryption, secure payment processing, and strict privacy policies. Top sites will also have policies in place to promote responsible online gambling. They should offer tools and resources to help players manage their spending on Malaysia sports betting.
Local Malaysian and global payment methods: when looking at online betting sites in Malaysia, we make sure of is that they have plenty of payment options – local and worldwide. Not every site will support all payment methods, so find one that accepts your preferred method. You also want to withdraw your winnings quickly and with as little hassle as possible.
Licensing: pay attention to the gaming licenses held, prioritizing those with local Asian licenses like PAGCOR, POGO, CGRA, and GRA. Most trusted betting sites in Malaysia are not only licensed locally but also by international regulators – for example, Curacao, the UK Gambling Commission and the Malta Gambling Authority (MGA). These organisations have strict requirements that must be met before an operator can be licensed.
Valuable welcome bonus offers and all promo lines: New players (and existing players) can get more out of their bonuses by taking advantage of the many offers and promotions on the site, such as welcome bonuses, free bet and reload offers. If a site offers no welcome offer or the bonus is too low compared to other sites, that might be a sign that they aren't interested in keeping players around for long. It might also mean they don't have much confidence in their site and what they've put together, leading to poor customer service and other issues.
Availability of a mobile app: Malaysia's top betting sites offer your customers mobile apps with user-friendly interfaces, easy navigation, and a wide range of options on mobile.
Support & Customer Service: Before recommending someone, we always try to ascertain how helpful and friendly customer service agents are. We also check how long it takes them to respond and resolve queries and that there are multiple contact methods.
Reputation and user feedback: The reputation of a sportsbook plays a significant role in our recommendations. We consider user feedback, industry recognition, and overall performance.
Our team at Asian Bookies continuously updates this guide and recommendations to choosing betting sites in Malaysia, based on new information and user feedback. We also keep an eye out for new sites and that meet our criteria and offer unique features to our users that we add to our rating.
Yes, a comparison of the best Malaysia betting sites is available on our website. For new players, we recommend starting with a no. 1 sportsbook Malaysia – BK8 – that offers a generous welcome bonus, an extensive range of sports markets, and top odds.
By following our expert advice and considering the factors outlined above, you can make an informed decision and select the top sportsbook for your needs.
Key Info about Online Sports Betting Malaysia
| | |
| --- | --- |
| Legality status | Illegal, all gambling in grey zone |
| Gambling Regulator | Department of Rates Control at the Ministry of Finance, UK Gambling Commission, and the Malta Gaming Authority (MGA) |
| Currency | Malaysian ringgit (MYR) |
| Top Sports | Football, Cricket, UFC, eSports, Basketball, Horse Racing, Rugby |
| Top Local Sports | Malaysia Super League, Sepak Takraw, Malaysia Rugby, Malaysia Hockey League (MHL) |
| Top eSports | Dota 2, CS: GO, League of Legends (Mobile and Desktop), Hearthstone, Overwatch |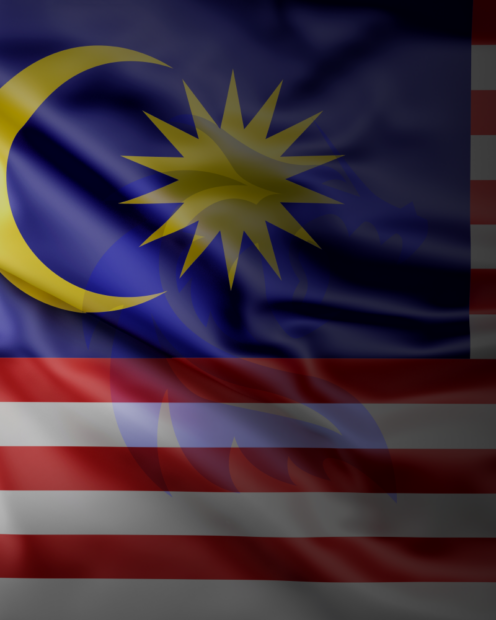 Check out more betting and gambling sites for the Malaysia:
Read this page in other languages: