We both studied at the Chinese University of Hong Kong, majoring in Social Science in Journalism and Communication, from 2016 to 2020. That's where we met. Our friendship started with common sports hobbies, also we were both just starting to bet on sports then.
In our final year of college, we were already seriously involved in betting, and we were making good money at it. Natsuo was still into making websites, and I was running my own betting blog.
The decision to create a website and talk about what we're good at came naturally. And now, we're happy to welcome you to our own site about sports betting in Asia and Asian bookmakers, and which ones are better. You may be from China, India, Japan, Germany, or Australia, but one thing remains common – you're interested in sports betting.
Minato Jung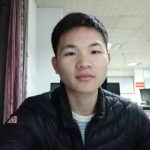 My name is Minato Jung, and I want to welcome you to my Asian betting universe. I'm 27 years old, and I've spent almost five years betting on sports and researching Asian bookmakers. I'm still doing it now, and it brings me pleasure.
As you may have guessed, I consider myself a professional sports betting writer and player, so my guides, reviews, and tips are clear, practical, and easy to understand. And most importantly, they are productive and tested by my own experience.
Most of all I understand and bet on football, cricket, baseball, tennis, and basketball. For the last year, I have been betting on eSports as well, particularly CS: GO, because I play it myself and actively follow the world of eSports. Sometimes I may bet on Dota 2 because I used to play it and I know well what betting is but this is rather an exception.
Being a writer here, I have my friend Natsuo and some great professionals working with me to update and improve this site. If you have any questions for me, you are free to write to our corporate e-mail address: [email protected].
Contact me – Minato Jung:
Natsuo Takeda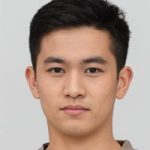 Hello, my name is Natsuo Takeda and I am a professional bettor and also I responsible for the technical part of the site. Just like Minato, I've been blowing bets at different bookmakers, both local Asian and worldwide, for almost 5 years now. I am the one in charge of collecting information about bookmakers and ranking the best ones. I also look for the best bonuses for myself and share them with you.
Most of all I bet on football, basketball, Formula 1, and horse racing. Sometimes I bet on UFC as well, especially on big tournaments with top fighters.
Also, I make and test betting systems, I investigate new, you may say, experimental tactics to increase the total profit or on the contrary, the stable growth of the balance in the bookmaker's account.
If you found a bug or a problem on our site, I'll be grateful if you report it to our corporate e-mail: [email protected].
In the meantime, I'll give you more juicy details about our research here.
Contact me – Natsuo Takeda:
Dmytro Spilka
We're ecstatic to announce a new addition to our team here at Asian-Bookies.net!
Dmytro is a tech-savvy genius who hails from London, United Kingdom. As the CEO of Solvid and founder of Pridicto.com, his deep understanding of technology, AI, and web analytics is nothing short of remarkable. His knack for predicting outcomes of sports events and setting massive betting strategies aims through AI and Machine Learning is just the cherry on top.
Dmytro joins us as a consultant on crypto-betting, mathematical sports betting and sports events prediction. His know-how from his previous venture, Pridicto, is a valuable asset, and it's fair to say we're thrilled to tap into his expertise. Dmytro has a proven track record, with his work featured in numerous esteemed publications, including TechRadar, The Next Web, Entrepreneur, B2C, ReadWrite, HuffPost, and Business(dot)com.
Dmytro Spilka Profiles:
How do we find Asian bookmakers to review?
Of course, we start with the most popular bookmakers. We highlight them by analyzing site traffic and tracking top listings. Once the in-demand services are reviewed and general evaluations are obtained, we begin to study the betting sites sent to our corporate e-mail by our readers.
In general, we are always open to your suggestions, because our main goal is to provide you with reviews and guides that you want and find useful to read.
Who might benefit from the site?
Some of you may think there is no point in writing about it here, but I know there is. Many people think that when I say "Asian bookmaker," it means that only Asians can use its services. This is not true – anyone can use these services.
Asian bookmakers stand out from the competition because of higher odds, higher limits, and a wider selection of sports to bet on. For example, the Asian Handicap is now offered all over the world, but you can find its best version by betting only at Asian bookmakers.
Our Commitment to Quality and Authenticity
At Asian-Bookies.net, we're dedicated to providing you with accurate, up-to-date, and unbiased information about the Asian betting landscape. Our reviews and ratings are based on extensive research, and we always welcome feedback and suggestions from our readers.
Embark on Your Betting Journey with Us
Whether you're a seasoned bettor or just starting, Asian-Bookies.net is here to guide you through the exciting world of sports betting. Explore our website, trust our ratings, and choose the best sites for betting in Asia. We're confident that our expertise will help you make well-informed decisions and elevate your betting experience.
Top 3 Questions from readers:
1️⃣ Why don't you write about other bookmakers on the site?
On the one hand, this niche was chosen by us a long time ago, and we work with Asian bookmakers because of their advantages. We think we are good at what we do ourselves.
On the other hand, I prefer to have one general topic to research and write about than to have a lot of them and sometimes do only 50% of the work. But it's worth saying that most of the bookmakers featured on our site are worldwide, and accept not only Asian citizens but from other countries as well.
2️⃣ What is your favorite Asian bookmaker?
For almost five years of our work, we have made many bets at different Asian bookmakers, and of course, we have our favorites. But we never give direct advice just because a bookmaker might suit us and you might find it unsuitable. We offer you a complete list of bookmakers and their characteristics – feel free to check each and choose the best one for you.
3️⃣ What is your favorite sport to bet on?
We don't limit our activities to one or two sports but prefer to bet on most of them. We like to bet on football, basketball, cricket, tennis, horse racing, and also cybersports. If you want to analyze the outcomes of different matches you should read a lot – that is what we do every day. We also play football and tennis in our free time, which gives me even more insight into how things work around here.
If you want to ask me a question, write about your experience – positive or negative – or make a suggestion, contact us!
Contact email: [email protected].
Read this page in other languages: