Legality of Gambling in Sri Lanka
Gambling in Sri Lanka has seen steady growth in recent years, fueled by increased tourism and growing disposable incomes. The market was valued at USD 293.93 million in 2020, and is projected to reach USD 410.04 million by 2026, registering a CAGR of 5.24% (Source). This growth can be attributed to political stability leading to more tourism, as well as locals having more money to spend on leisure activities like gambling. Additionally, increased awareness and access to online gambling options has boosted the market.
When it comes to the legality of gambling in Sri Lanka, the landscape is complex. Some activities are completely prohibited and unlawful, while others are allowed and regulated under licenses. According to the Gaming Ordinance from 1889, unlawful gaming is strictly banned and includes activities like cockfighting, betting, or playing games of chance in public areas or where alcohol is served. Violations can lead to fines and imprisonment.
However, licensed gambling is permitted within the limits of the law. The Casino Business (Regulation) Act from 2010 introduced a licensing system for casinos, which are defined as any premises used for gaming and betting activities. As of 2022, extensive licensing regulations are in place, with requirements like appointment of compliance officers, prohibitions on illegal activities, stringent auditing, and restrictions for minors. Operating a casino without a proper license can lead to 5 years in prison or fines up to 5 million rupees (Source).
When it comes to online gambling, the situation is more complex, as Sri Lanka's regulations were originally focused on land-based gambling. However, with increasing internet access, online gambling sites based abroad but accessible in Sri Lanka have grown in popularity. The legality surrounding accessing these sites appears to be something of a grey area currently.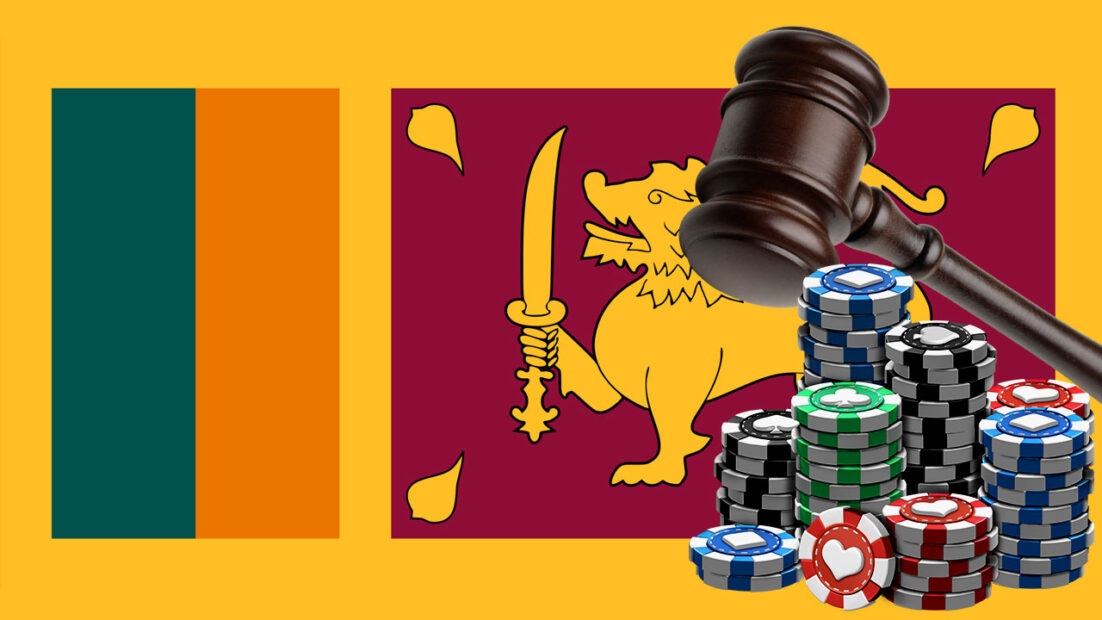 Gambling laws in Sri Lanka
When it comes to gambling legislation in Sri Lanka, there are several key laws and regulations that shape the landscape. Primarily, the Gaming Ordinance from 1889 serves as a core piece of legislation, declaring unlawful gaming as a punishable offence. This ordinance has been amended over the years to refine definitions of prohibited activities.
Who grants gambling licences in Sri Lanka?
In 2010, the Casino Business (Regulation) Act was passed to establish a licensing framework to authorize and regulate casinos. This act empowers the Minister of Finance to issue casino operating licenses, which are subject to extensive terms and conditions. As of 2022, the Minister introduced the Casino Business Licensing Regulation No. 1 of 2022 to enforce the licensing provisions of the 2010 act. This requires existing and new casino operators to apply for valid licenses from the Minister or face penalties (Source).
How strictly regulated is Gambling in Sri Lanka?
Overall, gambling activities in Sri Lanka are strictly regulated under the purview of the Minister. The 2010 act and 2022 regulation impose stringent requirements around licensing, auditing, reporting, and compliance for legal casino businesses. Activities like online gambling through offshore websites operate in more of a legal grey area with minimal oversight currently. Violations of land-based gambling regulations can result in fines of up to 5 million rupees and imprisonment of up to 5 years (Source).
What are the penalties for legal entities that break laws of Gambling in Sri Lanka?
For licensed gambling businesses, the penalties for non-compliance are also severe. Licensees are subject to potential imprisonment, fines, and revocation of their license if found to be in breach of rules. For instance, if a casino willfully permits unlawful gaming activities, the licensee faces up to 6 months imprisonment or a fine up to 100 rupees (Source). Maintaining a legal casino business in accordance with regulations is critical to avoid such consequences.
What are the penalties for ordinary users as individuals who violate laws of Gambling in Sri Lanka?
When it comes to individual gamblers and bettors, unlawfully participating in prohibited gaming activities can result in smaller fines and shorter jail time based on the circumstances. However, those who participate in legal, regulated gambling permitted by licenses are not subject to penalties. Overall, Sri Lanka takes a strict approach to unregulated gambling, while providing frameworks for lawful casinos and gaming.
Popular Markets of Gambling in Sri Lanka
When it comes to popular gambling markets in Sri Lanka, betting represents a major segment overall. Both lawful regulated betting and unregulated online betting through offshore sites make up key components of the betting landscape.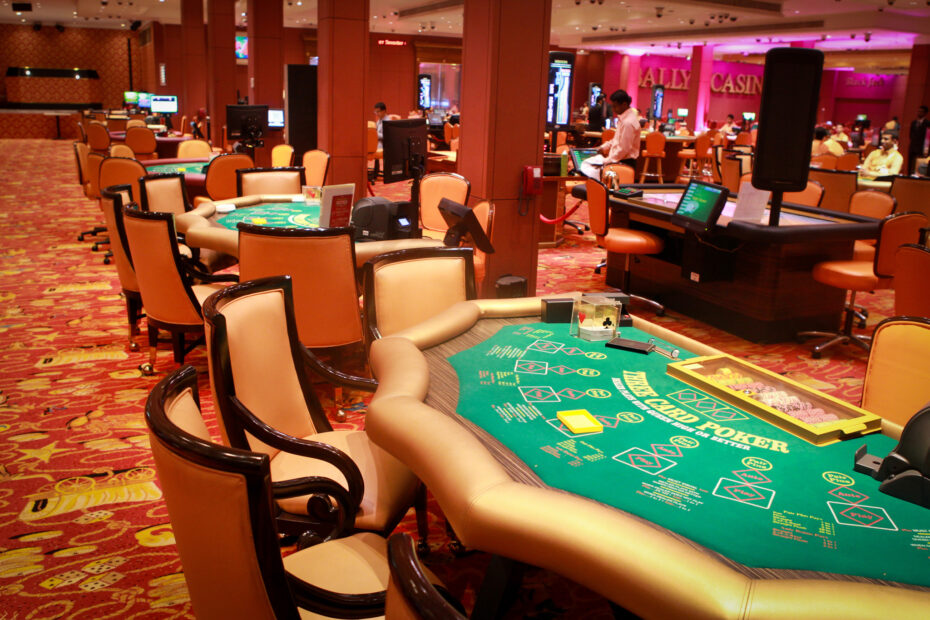 Betting
Betting on sports and events accounts for a significant portion of the gambling market in Sri Lanka. Legal land-based options exist, but offshore online betting sees high demand.
Online
While there are no domestic Sri Lanka-based online betting sites, international sportsbooks and betting brands operate in the country via offshore online sites. These enable Sri Lankans to bet on sports leagues and matches online. Cricket betting, especially on major tournaments like the IPL, is particularly popular. Other sports like football/soccer also see substantial wagering volumes. The accessibility of mobile and internet betting has caused rapid growth in this unregulated online sector.
Offline
In terms of lawful regulated betting, opportunities in Sri Lanka are more limited on the ground. Licensed betting venues like the Colombo Racecourse allow legal on-site wagering on horse races. However, physical land-based betting options are minimal compared to the breadth of choice offered by offshore online sites. But regulated offline betting does cater to some demand locally within the confines of gambling laws.
Casino Games
When it comes to casino gaming, this sector is regulated through land-based casinos holding valid licenses in Sri Lanka. There are no legal options for online casinos based domestically. However, offshore online casinos allow access from Sri Lanka through the internet.
Land-based casinos in Sri Lanka have seen growth, with several large casinos operating in Colombo. These venues offer popular table games like baccarat, blackjack, and roulette, along with slot machines. To legally participate, individuals must attend in-person. Estimates suggest the casino sector makes up around 25% of the total gambling market revenue in Sri Lanka (Source).
While Sri Lanka-based online casinos cannot legally operate in the country, many international online casinos accept players from Sri Lanka. These sites allow games like slots, blackjack, and roulette to be played online through laptops and mobile devices. They fill the demand for online casino gaming that domestic licensed casinos cannot legally provide. This offshore online sector sees high volumes, though lacks regulatory oversight within Sri Lanka itself.
Online Lotteries
When it comes to lotteries, these games have very limited availability within Sri Lanka currently. There are no domestic online lotteries, and the National Lotteries Board suspended ticket sales for the weekly lottery draws in 2020 due to the COVID-19 pandemic. Some private charity lotteries still operate on a small scale. However, most lottery play by Sri Lankans takes place through offshore online lottery sites, which are not expressly authorized but allow access from the country. International online lottery sites allow playing massive multi-jurisdiction lotteries like Powerball and Mega Millions. The convenience and big jackpots attract substantial traffic from lottery fans in Sri Lanka.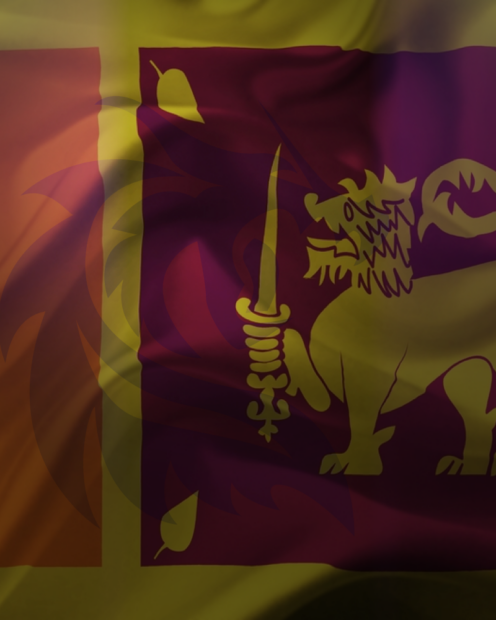 Check out more betting and gambling sites for the Sri Lanka:
What are the options for those who do want to try entertainment of Gambling in Sri Lanka?
For those interested in accessing gambling entertainment in Sri Lanka, while lawful domestic options are limited, there are some alternatives:
Offshore Online Gambling Sites – According to estimates, the offshore online gambling market in Sri Lanka was valued at $8.5 million USD in 2017 and has grown rapidly since then (Source). International sportsbooks, casinos, lottery sites allow play from Sri Lanka through the internet, providing access to betting, casino games, lotteries and more online. The advantages are convenience, massive choice and big jackpots. Disadvantages include lack of regulation and oversight. Offshore sites fill demand where domestic regulated options are missing.
Licensed Land-Based Venues – Legal regulated gambling like sports betting at race tracks like the Colombo Racecourse and casino gaming at licensed casinos is available on-site at sanctioned domestic venues. In 2020, there were estimated to be dozens of licensed casinos operating in Colombo (Source). Access is legal but limited in scope. Still, these provide opportunities to participate in lawful gambling locally.
Informal Private Games – Small-scale activities like private poker home games, informal sports betting pools and charity lotteries take place, though unchecked. These satisfy some demand but choices are restricted.
International Travel – Visiting other countries where gambling is legal also presents opportunities for Sri Lankans to access regulated betting, casinos, etc. However, this option is limited by ability to travel abroad.
A reminder of responsibility
While alternatives exist, it's critical that individuals understand the laws in Sri Lanka, exercise caution, and gamble responsibly. Breaking gambling regulations can bring legal consequences like fines up to 5 million rupees and imprisonment up to 5 years (Source). It's also important to keep in mind that gambling carries risks of addiction. Moderation, safe choices, and knowing when to stop are key.
Where can I find help in Sri Lanka if I have a gambling addiction?
If experiencing gambling addiction or lack of control, there are resources like Gambler's Anonymous Sri Lanka, a local chapter of the international support network offering meetings, counseling and aid. There are also global online gambling help sites that provide useful tools and resources to Sri Lankans struggling with responsible gambling and addiction issues.
TL:DR
The gambling market in Sri Lanka was valued at USD 293.93 million in 2020 and is projected to reach USD 410.04 million by 2026, with a 5.24% CAGR. This growth is fueled by increased tourism and higher disposable incomes (Source).
Gambling legality depends on the activity type and licensing. Unlawful gambling is prohibited but regulated options like licensed casinos and some online gambling are permitted within the legal framework. Penalties for unlicensed activities can include fines up to 5 million rupees and 5 years imprisonment (Source).
The Minister of Finance oversees gambling regulation and issues casino operating licenses subject to strict requirements around compliance, auditing and reporting. Sri Lanka takes a strict regulatory approach to land-based gambling (Source).
Offshore online sportsbooks, casinos and lotteries operate in a legal gray area but allow access to betting, games and lottery play via the internet. Estimates suggest the offshore online gambling market was $8.5 million in 2017 and has grown substantially since (Source).
Licensed casinos and race track betting represent the main legal domestic gambling sectors. Dozens of casinos operate in Colombo (Source). Unregulated informal betting and small poker games also take place.
Resources like Gambler's Anonymous Sri Lanka provide support for addiction issues. But individuals are fully responsible for gambling legally, moderately and safely within the strict regulatory environment.
Сonclusion
In conclusion, while gambling legality in Sri Lanka can seem complex, regulated opportunities do exist for those interested in exploring casino gaming, sports betting, lotteries and more. By understanding the laws, licensing frameworks, and risks, and exercising responsible gambling practices, both visitors and locals can participate in permitted entertainment at sanctioned land-based venues. Additionally, offshore online gambling sites broaden options greatly for Sri Lankans seeking the convenience of internet betting, casino games, and lotteries. While unregulated, these international sites offer choices where domestic regulated supply is limited. By carefully choosing safe, legal options, setting limits, and gaming strictly for entertainment, Sri Lankans can enjoy gambling responsibly even within the tight regulatory controls. While unlawful gambling is rightly prohibited, with research, moderation and personal responsibility, there are still outlets for engaging in this popular activity legally.
FAQ
Is Online Gambling legal in Sri Lanka? 
While domestic online gambling sites are prohibited, offshore online gambling sites allow access from Sri Lanka, operating in a legal gray area without regulation. 
Which laws and acts regulated Gambling in Sri Lanka? 
The Gaming Ordinance, Casino Business Regulation Act, and Betting and Gaming Levy provide the main gambling regulation frameworks. 
What are the penalties for Gambling in Sri Lanka? 
Penalties for unlicensed gambling can include fines up to 5 million rupees and up to 5 years in prison. Licensed operators also face revocation of their license and other consequences for violations. 
Are there any penalties for using offshore sites for Gambling in Sri Lanka? 
There are currently no clear penalties imposed on individual gamblers using offshore sites, but the unregulated status provides no consumer protections. 
Is it safe to use cryptocurrencies for Gambling in Sri Lanka? 
Cryptocurrencies are not expressly prohibited, but carry risks due to unregulated nature and volatility. Caution is advised. 
What local services are available to help people with addiction of Gambling in Sri Lanka? 
Gamblers Anonymous Sri Lanka provides meetings, counseling and support. Global online gambling help sites also offer useful resources.
Read this page in other languages: