Legality of Gambling in Philippines
Gambling in the Philippines has a complex history and legal status. While gambling is generally prohibited under the country's penal code, there are some exceptions that allow certain regulated gambling activities.
The Philippines is home to several forms of legal gambling, most notably through the government-owned Philippine Amusement and Gaming Corporation (PAGCOR). According to research, PAGCOR operates an estimated 15 land-based casinos throughout the Philippines, bringing in gross gambling revenue of PHP 232,231 million in 2022. PAGCOR also regulates online gambling operators within designated gambling zones in the country.
Outside of PAGCOR, regulated gambling includes betting on horse races, sweepstakes, and lottery games like the national lottery operated by the Philippine Charity Sweepstakes Office (PCSO). Gambling on cockfighting is also legally allowed within regulated venues. However, unregulated underground cockfighting remains prevalent.
While casino-style gambling is restricted to PAGCOR-affiliated venues, new private casinos have emerged in recent years as major players. Research shows total gross win from new casinos was PHP 1,451,965 million in 2022, overshadowing PAGCOR's regulated gambling revenue.
When it comes to online gambling, the situation is more complex. PAGCOR does allow some online gambling operations within approved zones. However, online gambling sites specifically targeting Filipino players are technically prohibited, though not explicitly illegal for players themselves to access. Offshore online casinos often still allow Filipinos to play while facing minimal risk of penalty.
According to industry research, offshore online gambling makes up a significant portion of the total interactive gambling market in the Philippines. For example, one study found offshore interactive gaming accounted for 58.8% of the total interactive gambling market in 2014. While onshore interactive gambling through PAGCOR is increasing, offshore gambling still retains substantial market share.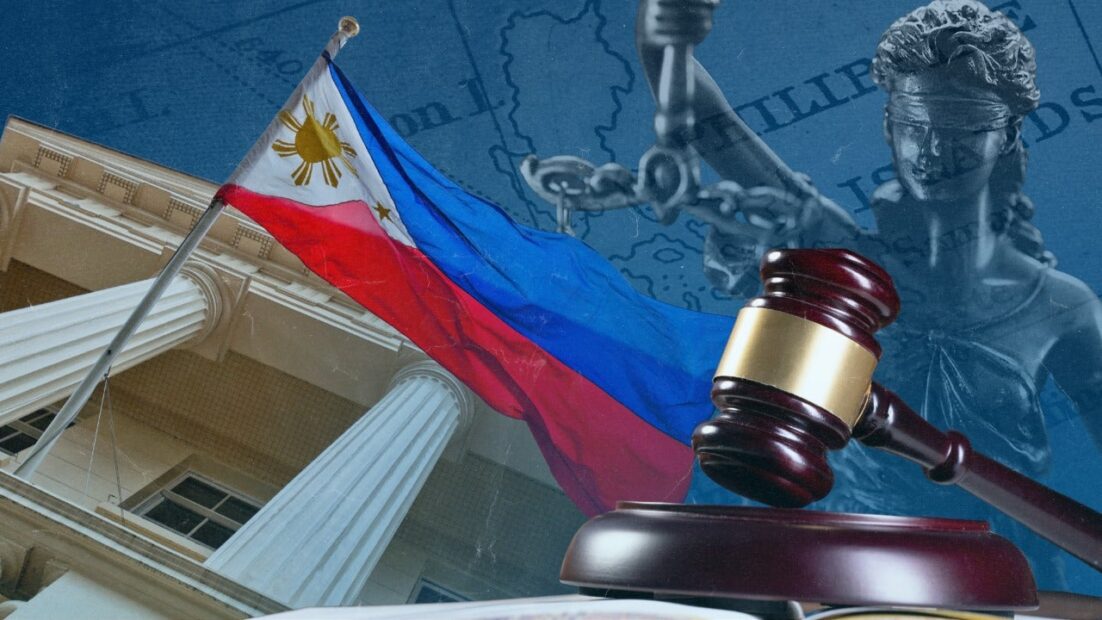 Gambling Laws in Philippines
The regulation of gambling in the Philippines is governed by various laws and overseen by regulatory bodies like PAGCOR. Understanding the legal framework is crucial for entities looking to operate in the Philippine gambling industry.
Who Grants Gambling Licences in Philippines?
The Philippine Amusement and Gaming Corporation (PAGCOR) serves as the main regulatory body that grants licences and regulates land-based and online gambling operations in the Philippines. PAGCOR has a monopoly on issuing gaming licences, except for lottery and horse race betting which are regulated separately. Any entity looking to legally provide gambling services in the Philippines must obtain a gaming licence from PAGCOR.
How Strictly Regulated is Gambling in Philippines?
Despite prohibitions on unlicensed gambling, research indicates that illegal underground gambling remains prevalent in the Philippines. However, PAGCOR does exercise strong regulatory control over legal gambling operations under its oversight. For example, advertising for gambling is strictly prohibited even for legal PAGCOR licensees. Fines and sanctions can be levied against licensed operators for regulatory violations. Overall, experts note that black market gambling operations remain common, though raids on illegal venues also occur.
What are the Penalties for Legal Entities that Break Laws of Gambling in Philippines?
Licensed gambling operators who violate Philippines regulations face a range of penalties administered by PAGCOR. Minor violations incur fines amounting to PHP 50,000-100,000. More serious or repeated violations can lead to suspension or cancellation of the operator's gaming licence altogether. For extreme cases such as legal violations or failure to pay taxes, the regulator can order total closure of the licensed gambling operation as well. In 2020, for instance, PAGCOR threatened to shut down Philippine Offshore Gaming Operators (POGOs) for tax evasion issues.
What are the Penalties for Ordinary Users as Individuals who Violate Laws of Gambling in Philippines?
For individual players, the legal situation is more ambiguous. Gambling itself is prohibited under the country's penal code. However, there are no explicit laws criminalizing online gambling by players, provided they gamble with offshore operators that are not officially licensed in the Philippines. Local players do not face prosecution for accessing international online gambling sites. The main legal risks are for unlicensed businesses catering to the Philippine market without authorization.
Popular Markets for Gambling in Philippines
The gambling industry in the Philippines has grown to encompass a range of regulated and unregulated betting markets. With limited legal land-based options, offshore online betting has surged in popularity among Filipino gamblers. However, PAGCOR retains a strong presence in the regulated gambling market through its casinos, gaming machines, and online offerings.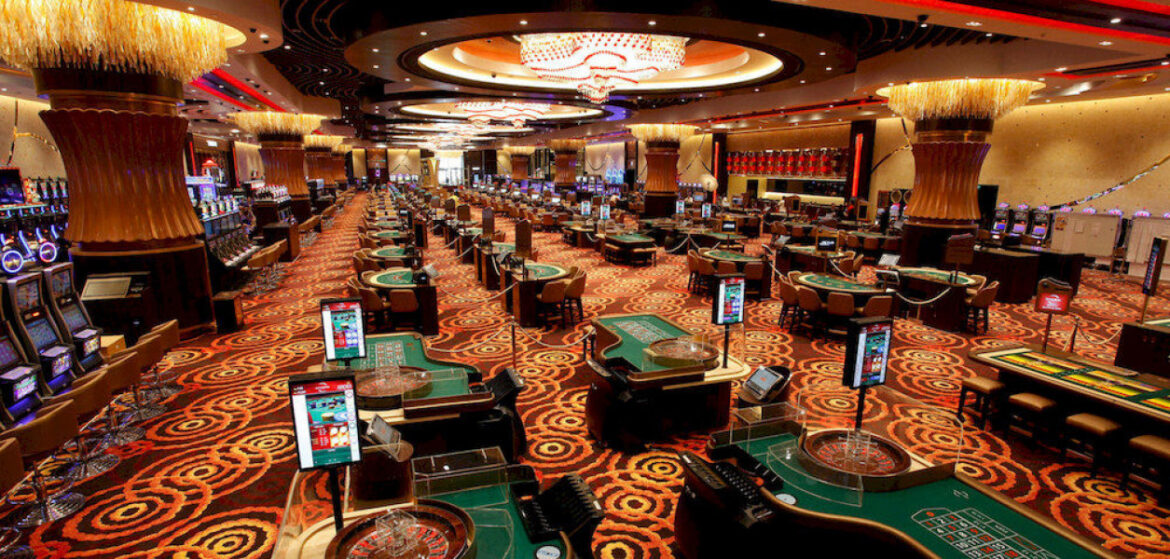 Betting
Betting on sports and animal bloodsports remain an integral part of gambling culture in the Philippines. With restrictions on legal betting options, offshore online sportsbooks and illegal bookmakers readily cater to local demand. Horse racing sees more regulated and legal wagering activity.
Online
While some forms of online betting are allowed under regulation in the Philippines, fully unrestricted online betting remains prohibited. PAGCOR does operate state-sanctioned online sports betting, but private companies cannot legally offer online betting targeting Filipino citizens without licensing.
According to industry research, offshore online sports betting operators continue catering to Filipino bettors in a legal gray area, though they risk fines or sanctions if directly regulated by PAGCOR. These offshore sites allow betting on popular global sporting events from leagues like the NBA, NFL, European soccer leagues, and e-sports.
Data from the TGM International Sports Betting Survey indicates 78% of bettors in the Philippines use the internet or mobile apps as their primary channels for sports betting. The offshore market has surged in popularity by offering more convenience through online betting options.
Offline
Legal regulated options for land-based betting in the Philippines remain limited. PAGCOR does operate sportsbooks at select casino venues, allowing betting on sports like basketball, boxing, soccer, and billiards. However, research shows only 16% of bettors still primarily use land-based channels.
Horse race betting at major tracks like the Manila Jockey Club is another popular regulated betting activity. Cockfighting is ubiquitous across the Philippines and betting on matches is legal. While regulated by gaming ordinances, violations are common. Unregulated underground cockfighting still allows illegal gambling.
According to industry data, 39% of gamblers in the Philippines bet on sports in the past year. With limited legal outlets, a substantial portion of this demand spills over into illegal offline betting. Law enforcement efforts to curb unregulated gambling operators continue to face challenges.
Casino Games
Casino-style gaming in the Philippines is dominated by PAGCOR-operated venues and private licensed casinos. However, offshore online casinos without Philippine regulation also cater to local players.
According to industry research, casino gross gaming revenue in PAGCOR venues reached PHP 232,231 million in 2022. New private casinos brought in PHP 1,451,965 million. Forecasts predict continued growth for land-based casinos in the Philippines.
While PAGCOR holds a monopoly on legal casino operations within the country, unlicensed offshore online casinos allow Filipino players to access casino games like slots, blackjack, roulette, and poker. Offshore interactive casino gaming is estimated to account for over 50% of the Philippines' online gambling market. With limited domestic options, many gamblers turn to international sites.
Experts note that PAGCOR is considering launching its own regulated online casino platform to cater to local demand. However, currently most online casino play from the Philippines is directed toward unregulated offshore operators. These sites offer convenience lacking in land-based casinos.
Online Lotteries
The Philippine Charity Sweepstakes Office (PCSO) operates the legal lottery in the Philippines. Lotteries and sweepstakes fall outside PAGCOR's regulatory monopoly. The PCSO offers a range of lottery games, with draws conducted multiple times per week. Lottery tickets can be purchased both through online channels and over 50,000 retail outlets across the country.
According to industry statistics, playing the lottery and games of chance is one of the most popular gambling activities in the Philippines. 41% of gamblers reported playing the lottery in the past year. The nationwide accessibility and legal status contribute to the local lottery's widespread participation.
While the PCSO lottery dominates the domestic market, some offshore online gambling sites also offer digital lottery products illegally without regulation. However, the PCSO retains substantial market share through its long-established presence and extensive retail network.
What are the Options for those who do Want to Try Gambling Entertainment in Philippines?
While much gambling remains prohibited in the Philippines, there are some outlets Filipinos can access if they still wish to participate:
PAGCOR-affiliated land-based casinos and gaming venues offer regulated options for certain casino games, sports betting, and more. However, locations are limited.
Private casinos are on the rise and provide additional legal brick-and-mortar casinos. Though regulation is still through PAGCOR.
Online gambling through offshore sites allows access from the Philippines. Popular options include sportsbooks, online casinos, and poker. However, these offshore operators reside in legal grey areas and are not fully licensed.
The PCSO lottery provides nationwide regulated lottery play both online and through retail networks. Games range from draws to scratch cards.
Each carries certain advantages and risks. But they provide outlets for Filipinos seeking gambling entertainment despite prohibitions on unlicensed options.
A Reminder of Responsibility
Gamblers in the Philippines should keep in mind that most forms of gambling remain prohibited under law. Even when using offshore sites or unregulated local vendors, players take on risk of penalties if caught. Responsible gaming practices are advised, as gambling can become addictive behavior with negative impacts. Moderation and self-control are encouraged when participating in any gambling activity.
Where can I find Help in Philippines if I have a Gambling Addiction?
If gambling becomes a problematic addiction, there are resources Filipinos can turn to, both locally and globally:
Local organizations like the Philippines Amusement and Gaming Corporation (PAGCOR) offer addiction support services to help problematic gamblers.
Global groups like Gamblers Anonymous have chapters and meetings accessible to people in the Philippines struggling with gambling issues. Online support is also available.
For any addiction, professional counseling and therapy can also help individuals overcome unhealthy dependencies and behavior patterns. Qualified Filipino mental health professionals are recommended.
TL:DR
While most gambling is prohibited, PAGCOR regulates some legal land-based and online gambling. It operates an estimated 15 casinos generating PHP 232 billion in 2022 revenue.
New private casinos are on the rise, with PHP 1.45 trillion in gross win in 2022. This shows growth in licensed gaming venues.
Offshore online gambling sites account for 58.8% of the Philippines' interactive gambling market.
78% of bettors primarily use the internet and mobile apps to place wagers.
In the past year, 41% gambled on the lottery, 39% bet on sports, and 23% played gaming machines.
The PCSO operates the Philippines' legal lottery with online and retail channels.
Unlicensed underground gambling persists despite prohibitions.
Limited legal options lead many gamblers to use offshore betting sites in a gray area.
Caution is still advised as unregulated gambling can risk penalties, though outlets exist to serve demand.
Conclusion
In conclusion, while gambling is restricted in the Philippines, viable outlets exist for Filipinos seeking entertainment options. PAGCOR provides regulated land-based and online gambling for games like casino, sports betting, poker and more. The PCSO lottery offers nationwide lottery play. And offshore online casinos allow access in legal gray areas. So opportunities remain for Filipino gamblers despite prohibitions on unlicensed gambling. caution is still advised as unregulated activities risk penalties if caught. Yet the demand for popular gambling is increasingly being met through legal means like PAGCOR or through international online sites. With a growing market, rising disposable income, and interest in gambling entertainment, the Philippines gambling landscape caters to consumer desires. But responsible and moderate participation is encouraged, along with seeking help if gambling becomes addictive.
FAQ
Is Online Gambling legal in Philippines?
While PAGCOR does regulate some online gambling, unlicensed online casinos targeting Filipinos remain prohibited. However, offshore sites in legal gray areas still allow access.
Which laws and acts regulated Gambling in Philippines?
The main laws are the Philippines Revised Penal Code and Presidential Decree No. 1602 which established PAGCOR's regulatory authority over legal gambling.
What are the penalties for Gambling in Philippines?
Licensed operators face fines up to PHP 100,000 or loss of license for violations. Individuals risk penalties if caught gambling through illegal means.
Are there any penalties for using offshore sites for Gambling in Philippines?
There are currently no explicit laws criminalizing individuals for accessing offshore online gambling sites. The main risks are for unlicensed businesses.
Is it safe to use cryptocurrencies for Gambling in Philippines?
Cryptocurrencies are not explicitly addressed in gambling regulations. Their decentralized nature offers more anonymity but they still carry risks if gambling illegally.
What local services are available to help people with addiction of Gambling in Philippines?
PAGCOR and other Philippine organizations like Gamblers Anonymous offer addiction support services locally. Professional counseling is also recommended.
Read this page in other languages: