Legality of Gambling in Pakistan
Gambling in Pakistan refers to the practice of staking money or valuables on uncertain outcomes driven by chance. Despite being a predominantly Islamic country, various forms of gambling exist in Pakistan, ranging from informal private betting to state-authorized lotteries and racing events. However, most types of gambling are restricted or prohibited under Pakistani law.
According to a 2022 survey by TGM Research, up to 36% of respondents in Pakistan bet on sports weekly, while 27% do so monthly. This indicates a significant demand for gambling activities. The data also shows over 60% of bettors want easier access to real-time betting. Additionally, 67% are motivated by potential rewards, and 63% wish to become more successful at sports wagering, pointing to further growth opportunities if regulations are relaxed.
The legality of gambling in Pakistan is complex. Fundamentally, most forms of gambling are forbidden under Sharia Law. Pakistan's Constitution also declares gambling repugnant and prohibits any venues for gambling activities. However, federal and provincial laws provide certain exceptions. For instance, online lotteries and prize competitions with licensing are permitted. Further, each province can authorize some physical gambling activities like horse racing with betting.
Sindh province has been most progressive in regulating gambling. The Sindh Gambling Act of 1955 allows licensed betting on horse races. Casinos and card rooms can also operate legally within designated areas. However, running unlicensed gambling or gaming houses outside of those zones remains prohibited and punishable under Article 294 of Pakistan's Criminal Code. Violators can face fines of up to Rs. 200 and up to 3 months imprisonment.
This complex legal landscape means most gambling in Pakistan happens through unauthorized channels and black markets. Sports betting is popular through local bookmakers or offshore online sites. Underground casinos and gambling dens also cater to consumer demand in defiance of religious and legal prohibitions. Thus opportunities exist for licensed operators if regulations gradually liberalize, given the proven market demand.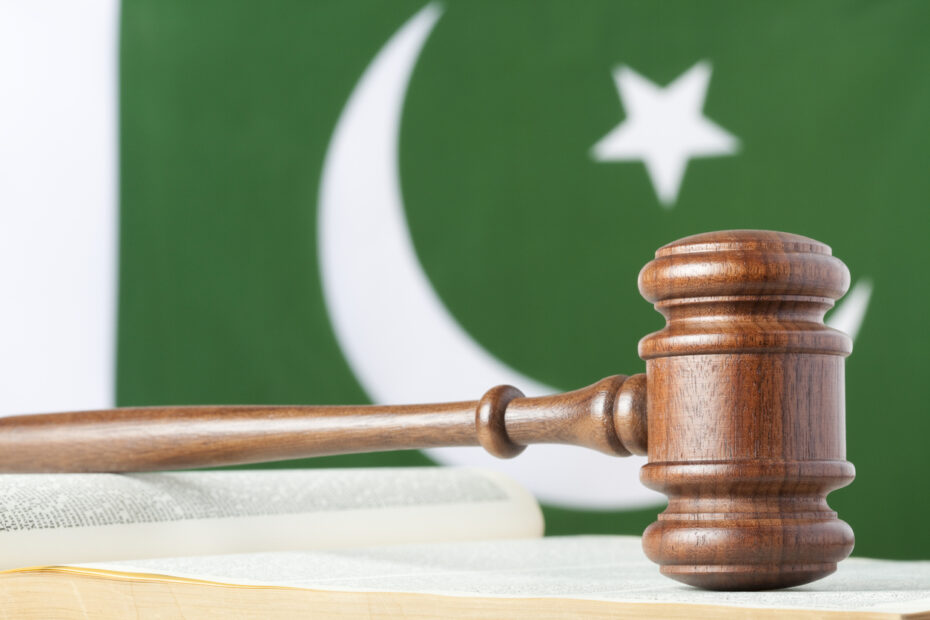 Gambling laws in Pakistan
The legality of gambling in Pakistan is governed by both federal and provincial laws, as well as religious principles, resulting in a complex regulatory framework with some conflicting stances. While most forms of gambling are prohibited, some exceptions exist for state-approved lottery and betting activities. Understanding the key laws and penalties around gambling provides important context.
Who grants gambling licences in Pakistan?
In Pakistan, gambling licenses are issued at the provincial level. For instance, the Sindh Gambling Act empowers Sindh's provincial government to authorize licenses for horse race betting and establish casinos in designated zones. However, there is no federal body that regulates gambling licenses across Pakistan's provinces. Each province implements their own policies and restrictions around gambling within their jurisdiction.
How strictly regulated is Gambling in Pakistan?
Despite legal prohibitions, gambling is only loosely regulated in practice. According to TGM Research, up to 36% of surveyed Pakistani bettors wager on sports weekly through unauthorized channels. This indicates lax enforcement of gambling laws. However, periodical raids on illegal gambling dens and unauthorized offshore websites mean some risks remain. Individual violators face smaller penalties like fines, but event organizers and website operators engaging in illegal gambling can attract harsher punishments.
What are the penalties for legal entities that break laws of Gambling in Pakistan?
Under Pakistan's Criminal Code, the penalties for gambling houses operating outside of legally designated areas can include large fines of up to Rs. 200 and asset seizure. Owners and organizers can also face up to 3 months imprisonment under Article 294. Additionally, unauthorized online betting sites accepting Pakistani customers remain at risk of being blocked ISPs or facing other sanctions. However, enforcement remains inconsistent.
What are the penalties for ordinary users as individuals who violate laws of Gambling in Pakistan?
For individual bettors or gamblers, the penalties are less harsh. Article 294 of Pakistan's Criminal Code stipulates a fine of up to Rs. 200 for first-time offences related to unauthorized gambling participation, with no imprisonment. Fines increase to Rs. 500 for repeat violations. However, prosecutions of individuals remain rare, provided they avoid high-profile gambling events that draw police attention. In practice, Pakistan's gambling laws target organizers and businesses over casual punters.
Popular Markets of Gambling in Pakistan
Despite legal restrictions, various gambling activities have significant demand in Pakistan as popular entertainment options and revenue sources. Betting makes up a major segment, including both unauthorized online and offline channels. Other key markets include lotteries, casino gaming, poker, bingo and more.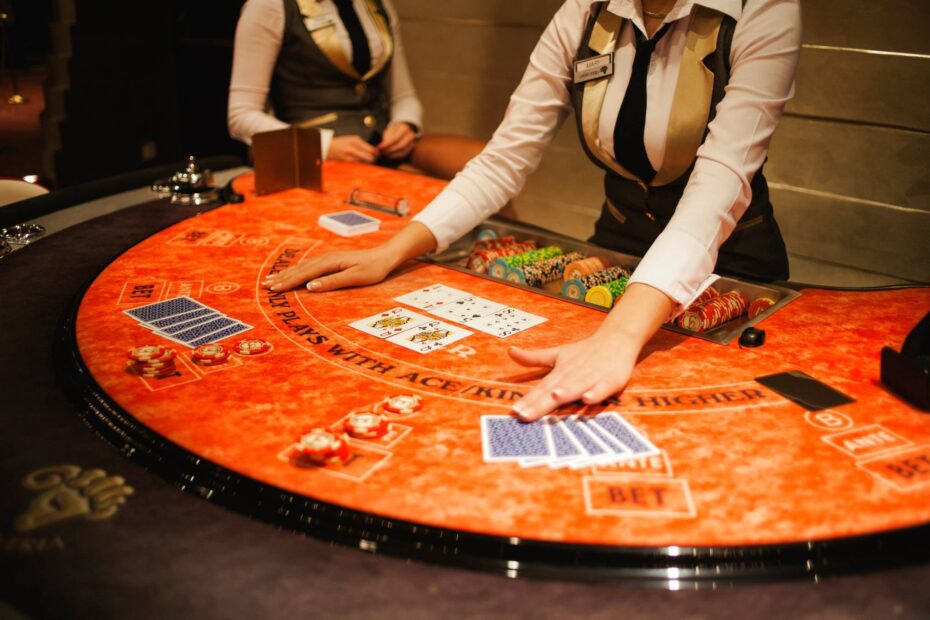 Betting
Betting makes up a major segment of Pakistan's gambling market, centered around sports and racing events. While largely operating through unauthorized channels, data indicates betting's popularity.
Online
According to TGM Research, over 60% of surveyed bettors in Pakistan wish for easier access to real-time online wagering, pointing to significant market demand. However, except for provincial approved lottery and prize competitions, online sportsbooks and casinos catering to Pakistani citizens remain in legal grey areas. Without regulation, bettors turn to unauthorized local bookmakers or offshore websites. Still, accessing some offshore sportsbooks and casinos carries risks of being blocked.
Cricket betting attracts high interest, pegged as a $15 billion industry regionally. Pakistan Super League (PSL) matches are major events. Illegal websites take billions of bets on PSL and international cricket series featuring Pakistan. Bettors also wager on football, especially English Premier League and international matches. Horse races, political betting, cockfighting and dog racing have niche interest.
Offline
While less organized than other countries, offline bookmakers operate in major cities like Lahore, Multan and Rawalpindi. They accept bets on local and international cricket, football leagues, etc. However, lack of advertising limits awareness. Police raids on bookmakers are also somewhat common given the illegal status. Some bookmakers have shifted online to lower risk. Casinos and card rooms in Sindh offer legal retail betting options on-location for horse racing and games like Blackjack. However, overall access remains limited.
Casino Games
Casino gaming generates significant interest in Pakistan, despite limited legal access. Games like roulette, slot machines, blackjack and poker attract players to the thrill of winning big. According to TGM Research, 26% of Pakistani gamblers cite the excitement and experience as a motivation. However, there are currently no legal online casinos for Pakistani players. Land-based casinos only operate legally within approved zones in Sindh province.
Estimates suggest thousands visit underground casinos operating illicitly in major cities like Karachi, Islamabad and Rawalpindi. Games like roulette, baccarat, blackjack, poker, paplu (rummy) and andar bahar are popular. Provincial authorities periodically raid and shut down illegal casinos, but many reopen. Demand remains high for accessible casino-style gaming. Regulated online casinos could offer safe play if legally approved in future.
Online Lotteries
Online lottery participation is growing among Pakistani gamblers. Provincial authorities can issue licenses for online lottery and prize competition websites. However, unregulated and unauthorized online lotteries also cater to market demand. Lottery players are attracted to life-changing jackpot prizes and convenience of playing online.
According to TGM Research, 67% of Pakistani gamblers want to earn rewards for playing, the highest motivation aside from winning money. This points to strong interest in lottery products offering bonuses and prizes to loyal players. Official lottery operators could see significant uptake if given legal access to the Pakistani market under a clear regulatory framework.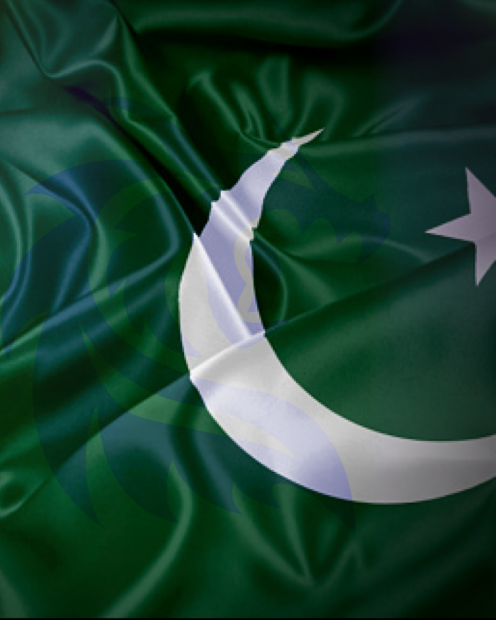 Check out more betting and gambling sites for the Pakistan:
What are the options for those who do want to try entertainment of Gambling in Pakistan?
While most forms of gambling are restricted in Pakistan, some opportunities remain for bettors and players seeking entertainment:
Offshore Online – Unregulated offshore sites offer sports betting, casino games and poker for Pakistani customers, albeit in legal grey areas. Provided bettors take precautions to remain anonymous, these sites can provide access without local restrictions. However, funding options are limited and sites risk being blocked without notice.
Foreign Travel – Gambling is legal in some nearby countries like Nepal, Sri Lanka and Thailand. Pakistani citizens can legally participate while visiting. However, this option depends on time, budget and ability to travel abroad.
Provincial Casinos/Race Tracks – For bettors near Sindh province, legal land-based casinos and race tracks allow on-location betting under regulation. However, overall access is still limited.
Informal Private Betting – Placing bets within friends/family social circles avoids the risks of larger venues. However, no consumer protections exist in case of disputes.
A reminder of responsibility
When participating in any gambling activities, bettors should exercise caution and bet responsibly. Gambling addiction and financial losses from irresponsible play remain risks. Players need to monitor time and money spent gambling, and avoid chasing losses. Betting should be entertainment, not a source of life problems.
While provincial governments issue some gambling licenses, unregulated activities remain legally ambiguous. Bettors must research sites thoroughly and understand laws to avoid potential penalties. However, prosecution risk appears low for prudent individuals.
Where can I find help in Pakistan if I have a gambling addiction?
If gambling becomes problematic, Pakistanis can turn to support services like Gamblers Anonymous. They offer 12-step rehabilitation programs and peer support networks to overcome addiction. Professional counselling may also help problem gamblers change behaviours and stabilize finances. Internationally, GamCare and Gambling Therapy provide online resources and counselling that Pakistanis can access remotely as needed.
TL:DR
Gambling in Pakistan operates in a complex legal gray area. While most forms are prohibited under Islamic and federal law, some provinces allow exceptions for regulated lottery, casino gaming and horse race betting. Yet many Pakistanis participate in unauthorized gambling through offshore sites, local bookmakers and underground casinos.
TGM Research indicates strong demand, with up to 36% betting on sports weekly. 67% are motivated by rewards and 63% want to become better bettors. Betting on cricket, especially PSL matches, is most popular at estimated billions yearly. Casino games, cockfighting and racedog betting have niche interest. Sindh has progressive regulation, including on-location casinos and racetracks. But overall access is limited.
Legally, Sindh provincial government licenses approved gambling activities. Each province implements their own regulations. However, enforcement is inconsistent against widespread illegal dens and websites. While organizers may face asset seizure and imprisonment, individual bettors rarely face prosecution beyond minor fines.
Given strong market demand, legal clarity on sports betting and online casinos could stimulate growth. Offshore sites provide one option, albeit with risks. Or citizens can travel to gamble legally in nearby countries. But when participating in any gambling, individuals should exercise caution, bet responsibly and be aware of addiction risks. Services like Gamblers Anonymous and GamCare offer support resources in Pakistan and worldwide.
Сonclusion
In conclusion, while gambling is restricted under law in Pakistan, viable opportunities remain for citizens seeking entertainment. With prudent research and responsible play, Pakistani gamblers can participate without significant legal risks. Offshore sites offer one approach to access betting and casino games anonymously online. Or traveling to gamble in more open markets in nearby countries provides an alternative. For some, informal betting within private social circles may suffice. And conditional provincial licensing enables physical casinos, racetracks and regulated online lottery play, albeit in limited locations currently.
With further maturity, regulated online gambling and sports betting could emerge as approved entertainment mediums with tax benefits in Pakistan someday. Other Muslim countries are also gradually expanding legal gambling, suggesting social attitudes may progressively shift. However, individuals should always prioritize gambling responsibly, set limits and avoid addiction when choosing to participate in Pakistan's complex gambling landscape. Monitoring enforcement trends and carefully selecting safe participation options allows citizens to enjoy gambling entertainment as regulations continue evolving.
FAQ
Is Online Gambling legal in Pakistan?
Most forms of online gambling remain prohibited in Pakistan, with only provincial approved lottery/skill competition sites authorized. Offshore sites operate in legal grey areas but offer one channel to access betting and casino games.
Which laws and acts regulated Gambling in Pakistan?
Key gambling laws include Pakistan's Constitution prohibiting venues for gambling, the Criminal Code banning unauthorized gambling houses, and provincial regulations controlling approved gambling licenses.
What are the penalties for Gambling in Pakistan?
Penalties include fines up to Rs 200 for individuals and asset seizure plus imprisonment for organizers of unlicensed gambling. However, prosecutions are rare, especially for prudent bettors.
Are there any penalties for using offshore sites for Gambling in Pakistan?
While legal risks remain, offshore site users appear to rarely face prosecution. Only the sites themselves risk being blocked by local ISPs. Fines are unlikely for players.
Is it safe to use cryptocurrencies for Gambling in Pakistan?
Cryptocurrencies offer one safer payment option to gamble anonymously online and avoid linking bank accounts to offshore sites.
What local services are available to help people with addiction of Gambling in Pakistan?
Gamblers Anonymous provides 12-step programs and peer support for recovering gambling addicts in Pakistan's major cities. Professional counselling is another option.
Read this page in other languages: