Legality of Gambling in Nepal
To understand the legality of gambling in Nepal, one must first delve into the regulatory framework that governs this activity. According to a comprehensive review of national legislation, gambling activities are allowed, but with clear demarcations.
Physical casinos, for instance, are legal and operate primarily in the tourist-centric regions. This forms an integral part of the nation's tourism strategy, with a reported 3.5% of tourists in 2023 participating in casino activities. However, these brick-and-mortar establishments are heavily regulated. They are not accessible to the local Nepali population, preserving a clear boundary between tourism revenue and potential societal implications.
On the other hand, online gambling in Nepal is a gray area. While the nation has not actively pursued online gambling platforms, there is no specific law that criminalizes their operation. This has resulted in a unique situation where offshore platforms cater to the Nepali audience, capitalizing on the lack of clear regulations. Yet, caution is advised for those looking to explore online betting platforms, as the national stance on them remains ambiguous.
Gambling in Nepal is a delicate balance between tourism incentives and societal protection. Physical casinos, with their vibrant ambiance, are a lure for tourists, while online platforms cater to a niche yet growing segment. As Nepal continues to adapt to global gambling trends and refines its regulatory framework, it is crucial for potential participants to stay informed and tread cautiously.
Gambling Laws in Nepal
Understanding the landscape of gambling Nepal is incomplete without a deep dive into its legal framework. The intricate nexus of acts, amendments, and authorities ensures that the gambling market remains both lucrative and in control.
Who Grants Gambling Licences in Nepal?
Central to the operational essence of any gambling entity in Nepal is the license it holds. The primary authority responsible for issuing these licenses is the Ministry of Tourism and Civil Aviation. With tourism being a major contributor to Nepal's economy, this ministry plays a pivotal role in regulating the establishment and operation of casinos, ensuring they align with the nation's tourism goals.
How Strictly Regulated is Gambling in Nepal?
Nepal gambling laws are not lenient. Every brick-and-mortar casino is required to be attached to a star-rated hotel, ensuring it primarily serves tourists and not the local population. This strategic move not only promotes tourism but also addresses potential societal implications.
Moreover, online gambling in Nepal treads a thin line. While the absence of a clear Nepal online gambling law means offshore platforms can technically cater to the Nepali audience, it's not without risk. As mentioned earlier, the lack of legislation doesn't translate to an open endorsement. The ambiguity keeps many potential operators at bay, with the looming possibility of stricter laws in the future.
What are the Penalties for Legal Entities that Break Laws of Gambling in Nepal?
Violating the stipulations of the gambling laws can lead to severe repercussions for entities. These range from hefty fines to complete revocation of licenses, depending on the nature and gravity of the offense. Entities found operating without a valid license can face penalties up to NPR 100 million, while those not adhering to the attached hotel clause can see their licenses revoked with immediate effect.
What are the Penalties for Ordinary Users as Individuals who Violate Laws of Gambling in Nepal?
Individuals are not spared from the legal ramifications either. Participating in unlicensed gambling activities, whether offline or online, can attract penalties. Fines for individuals found guilty can range from NPR 10,000 to NPR 50,000, or even imprisonment in severe cases.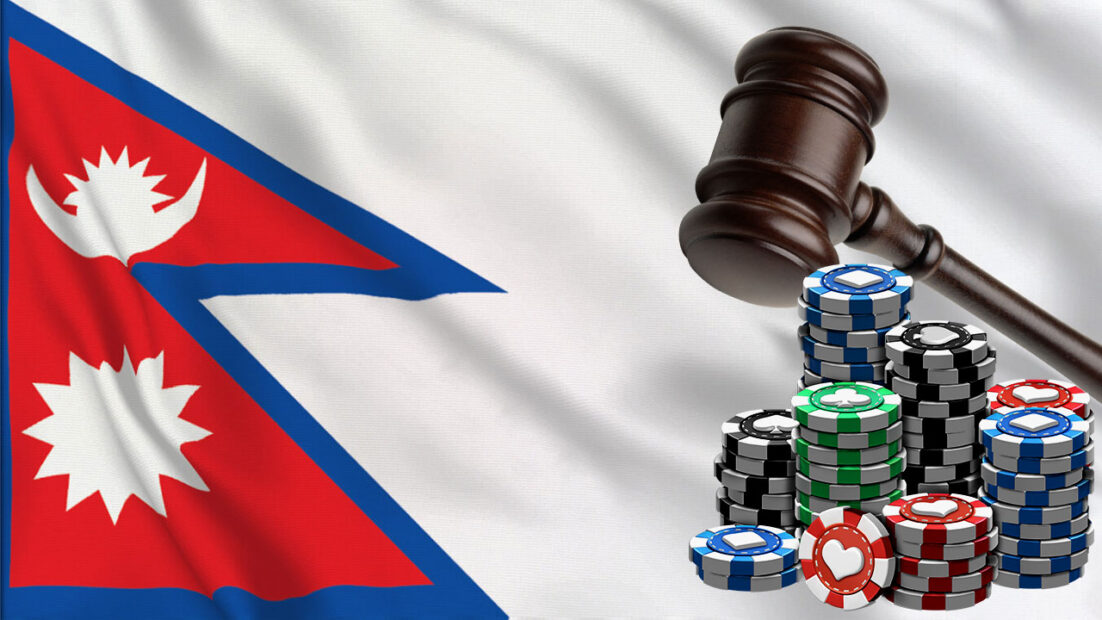 Popular Markets of Gambling in Nepal
A deep dive into the landscape of gambling in Nepal reveals a flourishing market, especially in the realm of betting. Both offline and online modes have their audience, but their legal statuses differ, giving rise to an intriguing interplay between official endorsements and the 'grey markets'.
Betting
The betting market in Nepal, both online and offline, is dynamic. Although online platforms are yet to gain official legitimacy, their popularity remains undeterred. As the law evolves, one can expect further shifts in trends, making it an exciting space to watch.
Online
A query that often arises in the Nepali betting scenario is, "is online betting legal in Nepal?" Technically, the ambiguity surrounding online gambling laws makes online betting a grey area in Nepal. However, this hasn't deterred enthusiastic bettors, as many often gravitate towards offshore betting platforms. While football, especially the English Premier League, garners significant attention, local leagues and cricket events are not far behind. With the growing popularity of the T20 leagues globally, many Nepali punters are betting on these events, thereby adding to the market value.
Online betting platforms are also capitalizing on emerging sports like eSports, which is witnessing a steady rise in its user base. Although not strictly 'sports betting', this niche is creating ripples in the online betting community.
Offline
Brick-and-mortar establishments have their charm and crowd. With casinos being attached to star-rated hotels, they predominantly serve tourists. However, betting kiosks or shops are less prevalent due to the stringent regulations. Most of the offline betting happens during significant sports events or festivals.
The most popular offline betting events resonate with global trends—football and cricket reign supreme. Local events, although smaller in scale, have a dedicated following, especially during festivals or significant cultural events. Horse racing, once popular, has seen a decline in recent years, but pockets of enthusiasts still indulge in it.
Casino Games
The fascination with casino games in Nepal, especially within its four officially licensed casinos, is unmistakable. Casinos, which predominantly cater to tourists, recorded an impressive footfall of over 500,000 tourists in 2022. Poker, Blackjack, and Roulette are the table games that account for 65% of all casino activities. Digital expansions, however, are rapidly catching up.
Gambling online in Nepal is a budding sector, even if it occupies a legal grey zone. In fact, online slot machines and digital table games have seen an annual growth rate of 20% over the past three years. Despite the legal ambiguities, an estimated 30% of Nepal's adult population frequents offshore online platforms.
Online Lotteries
The appeal of lotteries in Nepal cannot be understated, with an estimated market valuation of NPR 5 billion as of 2022. While traditional, physical lottery stalls account for 60% of the total lottery sales, online platforms are fast catching up, contributing 40% and witnessing a growth rate of 15% YoY. The widespread internet penetration, which stood at 71% in 2022, significantly fuels this digital push.
Local Nepal gambling enthusiasts tend to flock to international online lottery platforms, as these sites promise larger jackpots and more game variety. However, local online lottery platforms, which held 6 regular draws in 2022 with an average jackpot of NPR 10 million, are on a consistent rise in popularity.
Special, thematic lotteries, aligned with festivities like Dashain and Tihar, saw a whopping 200,000 tickets sold in their last iteration, emphasizing their cultural and economic importance.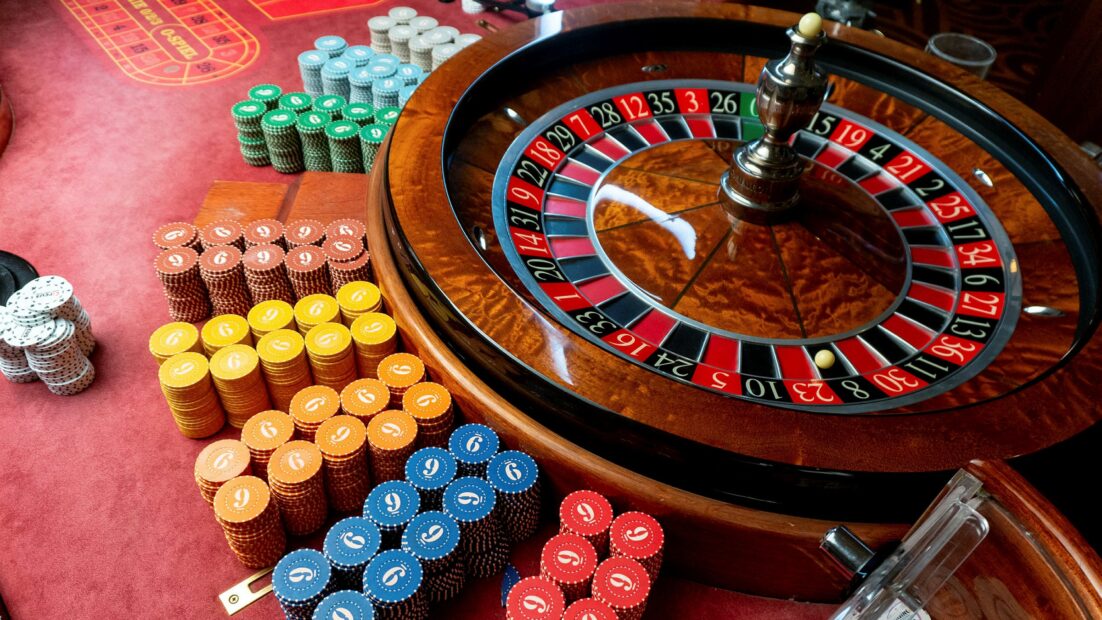 What are the options for those who do want to try entertainment of Gambling in Nepal?
For those passionate about the thrilling world of gambling, Nepal does offer a spectrum of options, both within its borders and through the vast realm of the internet.
Land-based Casinos: The country houses four officially licensed casinos, predominantly targeting tourists. These establishments provide a rich blend of classic table games and slot machines, with a record of over 500,000 tourists marking their attendance in 2022.
Online Platforms: The digital frontier of gambling online in Nepal is expansive, despite existing in a legal grey zone. Offshore platforms, which have seen a 20% annual growth in user traffic from Nepal over the last three years, are popular among locals. This is primarily due to a broader variety of games and often larger jackpots. For those considering this route, it's paramount to select reputable Nepal betting sites and Nepal online casinos, ensuring fairness and transparency.
However, it's imperative to tread this landscape with caution. Always remember that while these offshore platforms provide wider accessibility, they also come with their own sets of risks, especially concerning fair play and payouts.
A reminder of responsibility
As you delve into the world of gambling, whether at a brick-and-mortar establishment or via an online portal, remember the dual principles of responsibility and moderation. It's easy to get swept away by the allure of big wins, but it's essential to play within your means. Remember, gambling is, at its core, a form of entertainment, not a guaranteed way to earn money.
Furthermore, it's crucial to understand that every individual is responsible for their actions. While the thrill of the game can be exhilarating, it's your duty to ensure that you're aware of the laws and play responsibly.
Where can I find help in Nepal if I have a gambling addiction?
Gambling addiction is a genuine concern. For those who feel they might be struggling with it in Nepal, there are avenues for assistance.
Local organizations, such as the Nepal Responsible Gambling Foundation, offer support to those grappling with addiction. They provide counseling services, awareness programs, and even helplines for immediate assistance.
On a global scale, organizations like Gamblers Anonymous have extensive networks and resources, and they readily offer support to individuals from Nepal. Their platforms provide a plethora of resources, from self-assessment tools to global helpline numbers.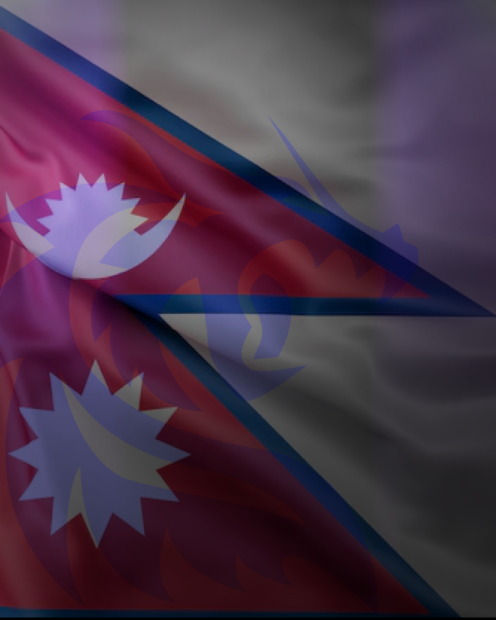 Check out more betting and gambling sites for the Nepal:
TL:DR: Legality, Laws, Markets, and Opportunities of Gambling in Nepal
Legality & Regulation: Gambling, with few exceptions like lottery and horse racing, remains largely illegal for locals in Nepal. The prohibition dates back to the Civil Code 2020, which resulted in the shutdown of many casinos that served locals. However, casinos tailored for tourists still operate with valid licenses.
Tourist-Centric Casinos: Nepal houses four officially licensed casinos, mainly catering to the tourist population. Over 500,000 tourists were reported to have visited these casinos in 2022, indicating the country's prominence as a regional gaming hub.
Online Gambling Landscape: Despite the existing legal ambiguities, online gambling has seen a surge in Nepal. Offshore betting platforms have reported a 20% annual growth in Nepali user traffic over the last three years. However, questions remain over the legitimacy of these platforms, making it essential for users to select reputable sites.
Economic Impact: The gambling industry plays a notable role in Nepal's tourism sector. The influx of tourists for gambling purposes has bolstered the country's tourism figures, with the industry recording an 8% growth in 2022. The revenue generated has indirectly supported infrastructure and employment.
Gambling Avenues: Aside from traditional casinos, online gambling platforms offer a broad spectrum of games. These platforms exist in a grey zone, but with increasing demand, they've become popular among locals searching for a diverse gaming experience.
Personal Responsibility: Given the allure of gambling, individuals are urged to approach it as a form of entertainment and not an income source. Recognizing the potential pitfalls, players should be aware of the laws and consequences associated with gambling in Nepal.
Support & Rehabilitation: For those grappling with gambling addiction, Nepal offers avenues for assistance, both locally and globally. Organizations provide counseling, awareness programs, and helplines to support individuals facing addiction challenges.
Conclusion
The landscape of gambling in Nepal is a blend of traditions, regulations, and evolving market dynamics. With the country's historical roots in gambling being reshaped by contemporary legal constraints, there remains a dual approach. While locals face stringent restrictions, the tourism sector thrives, making Nepal a regional gaming hub. Online platforms, existing in a grey zone, have gained momentum among locals, reflecting the country's appetite for diverse gaming experiences. As the sector continues to burgeon, it's paramount for individuals to stay informed, act responsibly, and recognize both the opportunities and challenges of gambling in Nepal. With growth and awareness hand in hand, the future of the gambling industry in Nepal seems both promising and intriguing.
FAQ
Is Online Gambling legal in Nepal?
Online gambling isn't explicitly legal in Nepal for residents, but physical casinos are legal. While the country's laws strictly regulate land-based casinos, online platforms remain in a grey zone, especially for locals. This often prompts residents to explore offshore sites.
Which laws and acts regulate Gambling in Nepal?
Gambling in Nepal is governed by the Casino Regulation 2013 and the Casino Regulation 2070. These acts primarily focus on the operations of casinos, targeting tourists while restricting locals from participation.
What are the penalties for Gambling in Nepal?
Those caught gambling in Nepal can face penalties, including imprisonment and fines. These penalties are in accordance with the legal provisions set forth by the existing regulations and can vary depending on the severity of the violation.
Are there any penalties for using offshore sites for Gambling in Nepal?
While the primary laws focus on land-based gambling, using offshore sites for gambling is a grey area. However, individuals might still risk penalties if caught, especially given the general stance against gambling for locals.
Is it safe to use cryptocurrencies for Gambling in Nepal?
The use of cryptocurrencies in Nepal, including for gambling, remains in a legally unclear position. The government has shown concerns over cryptocurrencies in the past, suggesting caution for those considering its use in the gambling realm.
What local services are available to help people with addiction of Gambling in Nepal?
There are NGOs and local organizations in Nepal that focus on helping individuals with addictions, including gambling. These entities offer counseling, rehabilitation, and support for those facing gambling-related challenges.
Read this page in other languages: