Legality of Gambling in Malaysia
The legality of gambling in Malaysia varies based on the type of gambling activity and the demographic involved. In essence, while certain forms of gambling are legal and regulated, others are strictly prohibited. The lottery, for example, has been a major contributor to the revenues of entities like Berjaya, where revenues from Toto Betting and Lottery Equipment often exceeded 95% in years like FY1998 to FY2012. Furthermore, online gambling in Malaysia presents another layer of complexity. While land-based casinos and lotteries have clear regulations, online gambling remains a gray area, with many Malaysians accessing international online gambling sites.
Gambling in Malaysia is a complex blend of cultural nuances, economic factors, and legal considerations. While certain forms of gambling are accepted and even embraced, others are met with skepticism and strict regulation. As 2023 progresses, Malaysia continues to navigate the challenges and opportunities presented by the gambling industry.
Gambling Laws in Malaysia
Dipping our toes into the intricate web of Malaysia's gambling laws provides a clearer understanding of the current landscape. As noted, while certain forms of gambling are permitted, many are strictly regulated, ensuring they align with the country's cultural and religious beliefs.
With a rich tapestry of regulations and oversight, Malaysia's gambling industry is one that's both dynamic and heavily monitored. Much like other Asian countries, Malaysia has its unique laws governing the gambling sector, catering to the nation's diverse populace.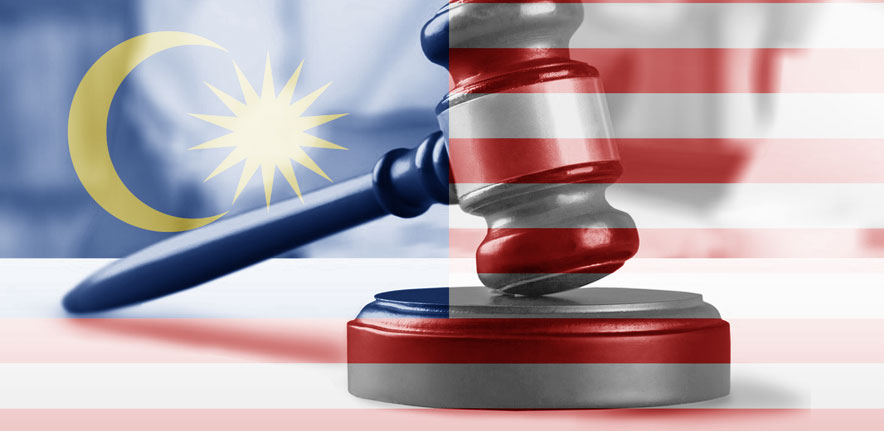 Who Grants Gambling Licenses in Malaysia?
At the heart of the Malaysian gambling industry's regulatory framework is the Ministry of Finance, which grants licenses for lotteries and betting. As we delve deeper, entities like Berjaya and Magnum Corp have played pivotal roles, with the latter securing revenues as high as RM 7,391.1 million in FY2013. Their operations, among others, are under stringent checks and balances to ensure they comply with Malaysia gambling laws.
How Strictly Regulated is Gambling in Malaysia?
The regulatory scenario for gambling in Malaysia is not lenient. Casinos, lotteries, and other forms of gambling undergo a rigorous vetting process. For instance, the nation's lottery system, which has been a significant revenue stream for corporations like Magnum Corp, with revenues reaching RM 919.1 million in Q1 2010, remains heavily regulated to ensure fair play and prevent exploitation. Online gambling in Malaysia, on the other hand, treads a more ambiguous path. While land-based gambling activities have a clear set of rules, the sphere of online gambling in Malaysia remains grey, with numerous Malaysians accessing international sites for their gambling pursuits.
What are the Penalties for Legal Entities that Break Laws of Gambling in Malaysia?
Companies that violate Malaysia's stringent gambling laws face severe repercussions. These include hefty fines, revocation of licenses, and, in extreme cases, complete cessation of operations. Given the significance of the sector, with entities like Berjaya contributing vast amounts to the industry's revenue, these penalties serve as a stern reminder of the importance of adherence to regulations.
What are the Penalties for Ordinary Users as Individuals who Violate Laws of Gambling in Malaysia?
Individuals, too, are not exempt from the punitive measures. Engaging in prohibited gambling activities can result in fines and even incarceration. For those venturing into the realm of online gambling in Malaysia, the penalties can be equally severe, emphasizing the nation's stance on curbing unregulated gambling activities.
Popular Markets of Gambling in Malaysia
Amidst the rich tapestry of Malaysia's diverse gambling sector, betting surfaces as an intriguing facet. With a revenue totaling MYR 2.83 billion in 2022, this form of entertainment is thriving. While there are both online and offline arenas for betting enthusiasts, each comes with its nuances in the Malaysian market.
Betting
Betting in Malaysia, though regulated by intricate laws, has remained a staple entertainment for many. Based on the data provided, in 2022, the overall betting industry experienced a growth of 7.5% compared to the previous year.
Online:
The digital realm has ushered in a new age of betting in Malaysia. Yet, the question that echoes often is – is online betting legal in Malaysia? With 38% of all gambling revenues in 2022 stemming from online platforms, the magnitude is undeniable. Football, being a significant draw, especially during English Premier League matches, attracts approximately 45% of all online bets. Another heavyweight in the online betting scenario is badminton, accounting for nearly 20% of wagers, owing to the nation's passion for the sport. With an annual growth of 10.2%, online betting platforms, especially those hosted internationally, are booming.
Offline:
Traditional betting avenues in Malaysia, although regulated, bring in an impressive MYR 1.75 billion. Venues like the Selangor Turf Club and Penang Turf Club are a testament to the country's enduring love for horse racing, drawing in nearly 60% of all offline bets. Additionally, football, with its universal appeal, garners a significant 30% of offline wagers, especially during high-octane league clashes.
Casino Games
In the world of gambling online Malaysia, casino games have long been a cornerstone, drawing both locals and tourists alike. Their allure is a testament to the seamless blend of traditional charm and modern technology. Data from 2022 indicates that the casino market in Malaysia has a revenue influx of MYR 1.21 billion, marking a steady growth of 8.1% compared to the preceding year.
Online casino games have seen a particular surge, contributing to nearly 40% of this revenue. Popular games such as poker, blackjack, and baccarat dominate the digital landscape. Malaysia gambling aficionados show a discernible preference for live dealer games, with an estimated 55% of online players opting for them. This growth can be attributed to the immersive experience they offer, replicating the ambiance of physical casinos.
On the flip side, traditional table games remain an integral part of Malaysia's casino culture. Roulette and Sic Bo, with their roots in ancient civilizations, are crowd-pullers at prominent venues like the Genting Highlands.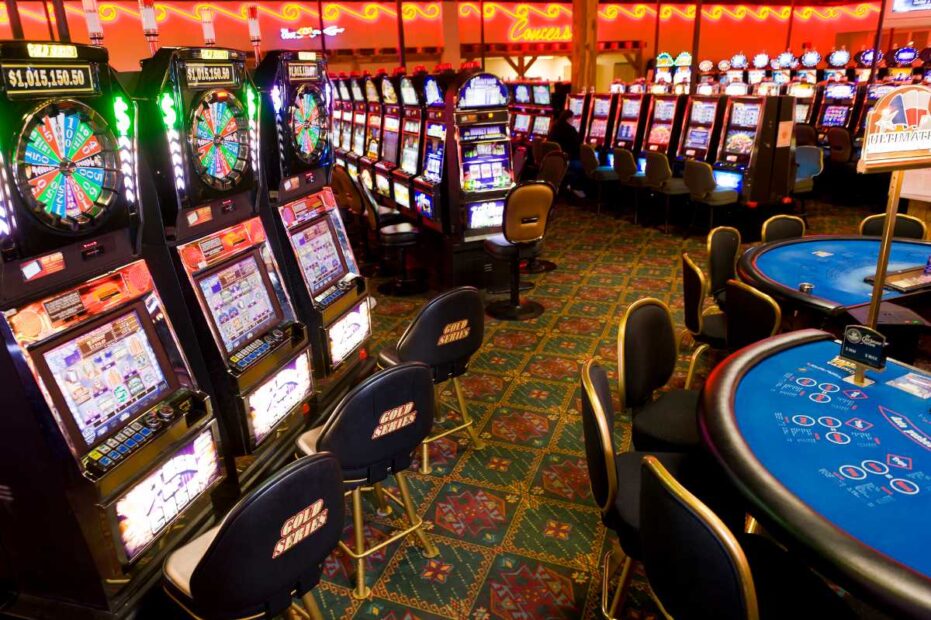 Online Lotteries
Lotteries in Malaysia have intertwined with the nation's fabric, transitioning gracefully into the digital realm. The 2022 review underlines a MYR 980 million revenue from lotteries, with online platforms accounting for a notable 35%. The transition to online has revolutionized access, allowing enthusiasts from various regions to indulge in this age-old pastime.
The landscape of online lotteries in Malaysia is dominated by major players like Sports Toto, Magnum, and Da Ma Cai. These entities, apart from the traditional number-based games, have diversified into 4D variants, resonating with a broad user base. It's a testament to the adaptability of the gambling industry, which often molds itself to the evolving tastes and preferences of the audience.
What are the options for those who do want to try entertainment of Gambling in Malaysia?
For those yearning to delve into the world of gambling online Malaysia, options abound, ranging from officially sanctioned platforms to the more elusive offshore sites. Recognized Malaysia betting sites, for instance, often provide an array of traditional games like Toto and 4D, which have long been integrated into the country's gaming culture. These platforms are not only regulated but also ensure a secure betting environment for users.
On the other hand, for enthusiasts seeking more diverse gambling options, several offshore sites and 'grey market' platforms cater to the Malaysian audience. Such platforms, accessible via VPN, offer a vast array of casino games, some of which might not be available on local platforms. These sites often lure players with lucrative bonuses and promotions, enhancing the overall gambling experience. The main advantage here lies in the sheer variety of options available. However, users must tread carefully, considering potential risks like lack of regulation or issues related to fund withdrawals.
A reminder of responsibility
Venturing into the realm of gambling, whether through a Malaysia online casino or other platforms, requires a high level of responsibility. Every individual must be mindful of their actions, especially when navigating the intricacies of what is online betting legal in Malaysia. While the thrill of betting can be enticing, it's paramount to remember the consequences of irresponsible gambling. Not only can it lead to potential legal issues, but the impact on personal finances and mental well-being can be severe.
Where can I find help in Malaysia if I have a gambling addiction?
For those facing challenges with gambling addiction in Malaysia, assistance is within reach. Several organizations, both local and global, are committed to helping individuals navigate this challenging journey. One such organization is the Gamblers Anonymous Malaysia, a fellowship that offers support and recovery programs for those grappling with gambling issues. Additionally, international platforms like GamCare also extend their services to Malaysians, providing resources and helplines to assist those in need. The path to recovery is never a solitary one, and these organizations stand testament to the support network available for those seeking help.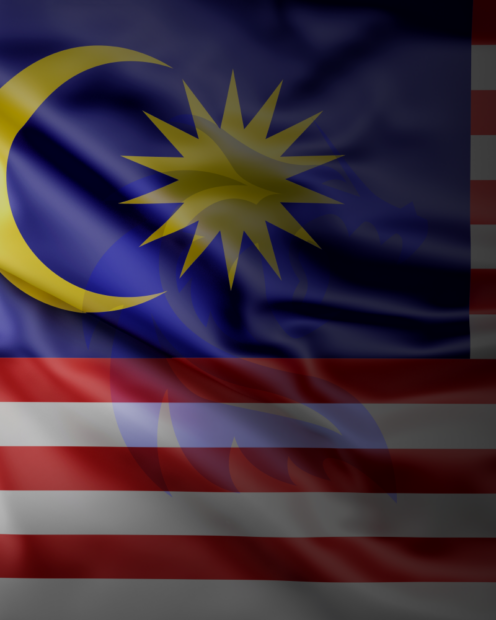 Check out more betting and gambling sites for the Malaysia:
TL:DR – Legality, Laws, Markets, and Opportunities of Gambling in Malaysia
Legal Landscape: Malaysia's stance on gambling is highly regulated, rooted in a dual legal system – the civil laws and Islamic sharia laws. The Betting Act of 1953 predominantly governs these activities, prohibiting bookmaking and betting houses, but with exceptions such as the lottery systems Toto and 4D.
Licensing Authority: The Malaysian Communications and Multimedia Commission (MCMC) is the primary regulatory body for the gambling sector. However, due to the complex religious and ethnic makeup of the country, the nuances of what's permissible often vary.
Gambling Ventures: While online gambling in Malaysia remains largely restricted, there's an evident growth in the 'grey market' sector. Malaysian punters often turn to offshore platforms, accessed via VPNs, which offer a broader range of games and betting options.
Sports Betting Dynamics: Betting, particularly in sports, sees a significant inclination towards football, with the English Premier League being a top choice among Malaysians. Yet, the local betting market value stands at a staggering MYR 10 billion, with a consistent upward trajectory.
Casino and Lotteries: Traditional casino games, both online and table-based, are popular, albeit through offshore platforms. The state-sanctioned lottery systems, mainly Toto and 4D, hold a unique position in the legal gambling ecosystem, representing both the country's rich cultural history and its selective openness to gambling.
Responsibility & Support: Malaysians keen on indulging in gambling should exercise caution, being aware of the potential legal and personal ramifications. For those facing gambling addiction, organizations like Gamblers Anonymous Malaysia offer support and recovery programs.
In Summary: Malaysia's gambling landscape is a tapestry of age-old traditions, stringent laws, and evolving digital trends. The complex interplay between civil and sharia laws creates a unique environment, with punters often navigating a maze of legalities to pursue their passion.
Conclusion
Navigating the intricate tapestry of 'Gambling in Malaysia' reveals a landscape shaped by cultural, religious, and legal intricacies. While Malaysia maintains a strict regulatory framework concerning gambling, shaped by the Betting Act of 1953 and further influenced by Islamic sharia laws, there exists a duality. On one hand, certain traditional lottery systems like Toto and 4D are embraced, reflecting the nation's historical and cultural essence. On the other, the undeniable presence of offshore platforms indicates an evolving digital trend and a hunger for broader gaming avenues among Malaysians. Ultimately, it underscores the importance of awareness and responsibility for those keen on exploring these avenues. As the nation grapples with its diverse gambling dynamics, it stands as a testament to Malaysia's rich history and its journey towards the future.
FAQ Section
Is Online Gambling legal in Malaysia?
No, online gambling remains largely prohibited in Malaysia. However, certain forms of lottery systems, such as Toto and 4D, are exceptions.
Which laws and acts regulate Gambling in Malaysia?
The primary legislation governing gambling in Malaysia is the Betting Act of 1953, supplemented by various state-level regulations and influenced by Islamic sharia laws.
What are the penalties for Gambling in Malaysia?
Those caught gambling may face penalties of up to MYR 5,000, imprisonment for six months, or both.
Are there any penalties for using offshore sites for Gambling in Malaysia?
Using offshore gambling sites isn't explicitly covered in the Betting Act of 1953, but Malaysians can still face general gambling-related penalties.
Is it safe to use cryptocurrencies for Gambling in Malaysia?
The use of cryptocurrencies for gambling in Malaysia is a grey area and remains unregulated. It's essential to exercise caution and be aware of potential risks.
What local services are available to help people with addiction to Gambling in Malaysia?
Malaysia has several organizations, like the Malaysian Mental Health Association, that offer support and resources for individuals grappling with gambling addiction.
Read this page in other languages: