Legality of Gambling in Macau
Is Gambling Legal in Macau? Yes, gambling in Macau is not only legal but has been an integral part of its economic framework. Its long-standing legalization is intertwined with its century-old heritage, which has seen it transition from a simple gamblers' destination to an international hub for gaming, entertainment, and tourism.
Macau's gaming sector achieved a pivotal milestone in 2006 when its gaming winnings outpaced those of the quintessential gambling destination – Las Vegas. This surge in winnings aptly showcased the immense potential of the Chinese market and their pronounced inclination towards gambling.
While Macau has seen a notable decline in VIP gambling, there remains an array of gambling activities that are legally sanctioned. This includes but is not limited to casino games, sports betting, and lotteries. Yet, the emphasis is now shifting towards non-gaming amenities and diversifying the gambling offerings to a broader audience.
Offline gambling has been the traditional mainstay of Macau's gaming industry. However, with technological advancements, the prospect of online gambling in Macau is worth noting. While the global trend showcases online gambling leading the growth with a Compound Annual Growth Rate (CAGR) of around 10%, Macau's regulatory stance towards online gambling remains a pivotal area in gambling future.
Gambling Laws in Macau
Gambling, an intrinsic facet of Macau's socio-economic fabric, is underpinned by a distinct set of regulations and laws. These regulations not only foster a favorable environment for investors but also safeguard the interests of the players and the larger public.
Who Grants Gambling Licences in Macau?
The Macau government, specifically through its Gaming Inspection and Coordination Bureau (DICJ), is the prime authority responsible for the issuance, renewal, and regulation of gambling licenses in Macau. This bureau works to ensure that operators meet stringent criteria, maintaining the high standards that have elevated Macau to its world-renowned status as a premier gambling destination.
How Strictly Regulated is Gambling in Macau?
Macau's gambling regulations are robust, aimed at maintaining a fair, transparent, and secure gaming environment. With the global gambling market valuated at over $440 billion in 2021, it's paramount for top players like Macau to ensure rigorous oversight. The DICJ continuously revises and updates its regulatory framework to keep pace with global best practices, technological advancements such as blockchain, VR/AR, and the advent of online gambling in Macau. Additionally, all gambling establishments undergo regular audits and inspections to ensure compliance with the law.
What are the Penalties for Legal Entities that Break Laws of Gambling in Macau?
Legal entities operating in defiance of Macau gambling laws can face severe repercussions, ranging from hefty fines to the revocation of their licenses. The specific penalties depend on the gravity of the infraction, with more severe offenses leading to potential license forfeiture. Online gambling platforms, like Bet365 and DraftKings, which claim a significant market share globally, also need to tread carefully, ensuring compliance with Macau online gambling law.
What are the Penalties for Ordinary Users as Individuals who Violate Laws of Gambling in Macau?
Individuals found guilty of violating gambling laws, such as participating in illegal gambling activities or using unauthorized online platforms, can face fines or even imprisonment. It is worth noting that while Macau is a hub for casino gaming, not all forms of gambling might be legal. The legal framework clearly delineates what's permissible, and individuals need to be aware to avoid potential legal pitfalls.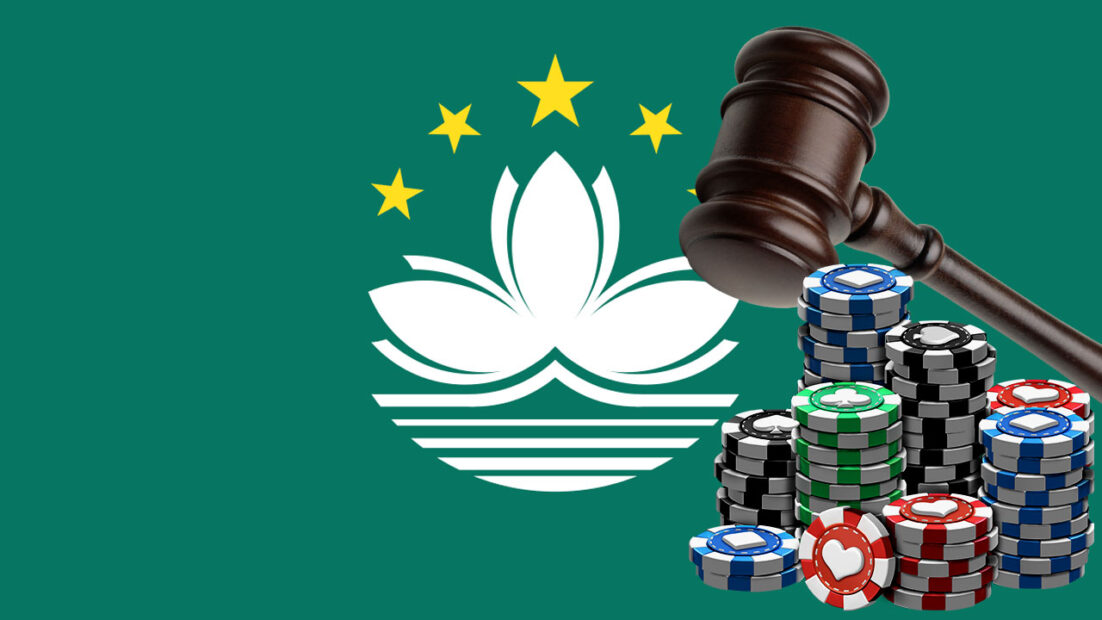 Popular Markets of Gambling in Macau
Macau, often referred to as the "Las Vegas of Asia," boasts a multifaceted gambling market that caters to both aficionados and novices alike. Among the various forms of gambling, betting has carved a significant niche for itself, and within this domain, the distinction between online and offline avenues offers interesting insights.
Betting
Betting, an age-old form of gambling, remains a prominent activity in Macau's gaming industry. The region's love for sports has catalyzed its growth, with specific sports leagues and events becoming the frontrunners in attracting bets.
Online
Online betting, with the surge of digitalization globally, has found its footing in Macau as well. However, the question that often arises is, is online betting legal in Macau? While the global gambling market, as of 2021, was valued at over $440 billion, with significant contributions from online platforms like Bet365 and DraftKings, Macau treads cautiously in this segment. Regulatory shifts have seen some opening of avenues, yet the landscape is continually evolving. In terms of popularity, football and horse racing dominate the online betting scene in Macau, with events like the FIFA World Cup and local horse racing tournaments receiving immense attention.
Offline
Offline betting, the traditional counterpart, is more ingrained in Macau's gambling culture. Casinos and betting shops are commonplace, with horse racing and greyhound racing being the stalwarts. The Macau Jockey Club, for instance, witnesses a considerable influx of bets during racing seasons. Apart from these, sports like basketball and badminton also attract substantial bets, especially during significant tournaments. While online platforms experience growth, the tactile experience of offline betting, coupled with the city's vibrant atmosphere, ensures its continued popularity.
Casino Games
When diving into the realm of Macau's gambling scene, casinos undeniably stand as towering giants. Revered globally, Macau's casinos offer an unparalleled blend of Eastern allure and Western sophistication. These casinos accounted for a significant chunk of the $36.73 billion gambling revenue in 2019, a testament to their dominance.
So, which games do enthusiasts flock to? Traditional table games remain the crown jewel. Baccarat, often hailed as the king of Macau gambling, contributes to more than 80% of the city's casino revenue. This simple card game, where players bet on the 'player', 'banker', or a 'tie', resonates deeply with both the Asian high-rollers and leisure players. Following Baccarat, games like Sic Bo, Blackjack, and Roulette find a dedicated player base, each offering its distinct flavor of thrill and strategy.
But beyond the table, the digital realm beckons. Gambling online Macau, has been burgeoning. From virtual slot machines to digital renditions of classic table games, the online landscape provides an accessible gateway to the vibrant world of Macau gambling. This digital transition, in many ways, complements the city's offline offerings, allowing players a seamless gaming experience across platforms.
Online Lotteries
In contrast to the bustling casino sector, lotteries in Macau present a more nuanced narrative. Historically, Macau was never a hotspot for lotteries in the same way other regions like Europe or North America are. However, the winds of change have been blowing. With technological advancements, online lotteries have begun to garner attention.
Several platforms now offer lottery-style games, blending elements of traditional draws with innovative features. These platforms fall under the umbrella term of "gambling online Macau," subtly integrating themselves into the broader online gambling ecosystem of the region.
That said, the 'grey market' in online lotteries remains a point of contention. As with many regions, Macau grapples with unlicensed platforms that cater to the local populace. While regulatory bodies work diligently to curtail these operations, their presence underscores the underlying demand for online lottery games in the region.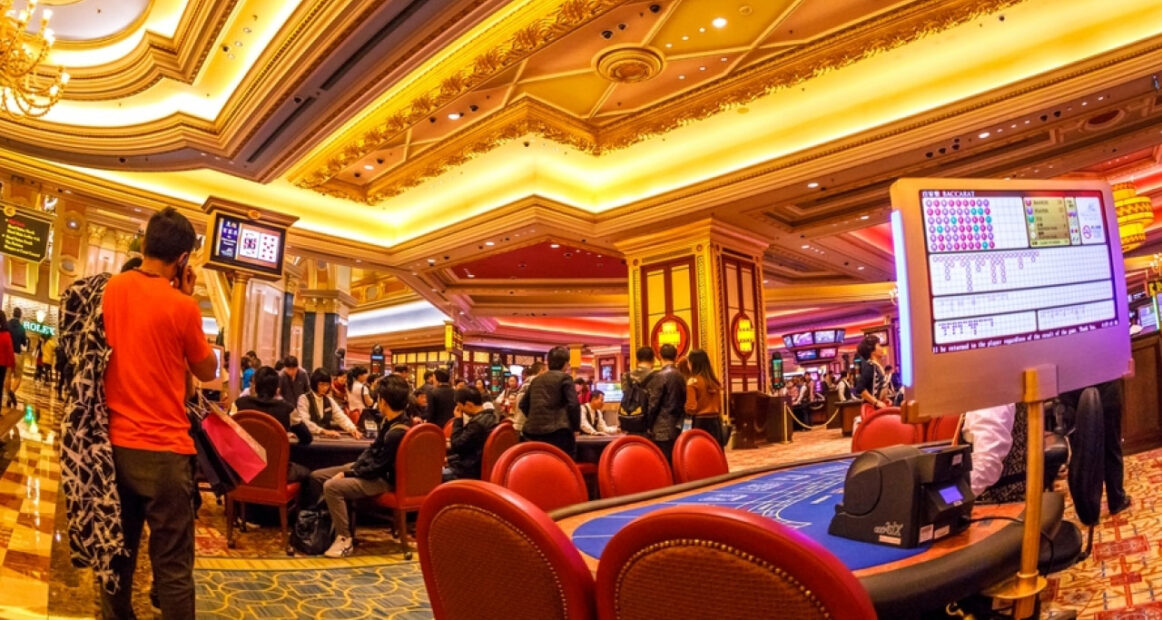 What are the options for those who do want to try entertainment of Gambling in Macau?
Macau, often heralded as the 'Vegas of the East,' has long been a hotspot for gambling enthusiasts. Considering that the gambling industry contributed to about 50% of Macau's GDP in 2019, with the market reaching an impressive $36.73 billion, the allure is crystal clear.
For traditionalists, Macau's physical casinos are the first port of call. These establishments contributed massively to the 30.1 million visitors Macau saw in 2019. With games ranging from baccarat, which constituted 88.2% of total gaming revenue, to slot machines and roulette, there's something for everyone.
However, for those more digitally inclined, a plethora of Macau betting sites await. The concept of gambling online in Macau might be in a legal gray zone, but offshore sites have filled the void for those eager to try their luck online. These Macau online casino platforms may offer broader game variety and the comfort of home play, but players should remain cautious of payment security and platform legitimacy.
A reminder of responsibility
As the allure of gambling intensifies, so does the responsibility on the player's shoulders. Engaging in offshore sites can provide expansive options, but players must be aware of the legalities and their personal limits. In 2019 alone, 24,000 individuals were denied entry to casinos due to responsible gambling measures. Gambling, while exhilarating, can become a vice if not approached with caution.
Where can I find help in Macau if I have a gambling addiction?
For those feeling the weight of gambling addiction, Macau offers several lifelines. The city, understanding its unique position in the global gambling landscape, has provisions in place. The Macau Social Welfare Bureau, for instance, provides essential counseling services. Global entities like Gamblers Anonymous are also present in Macau, ensuring that those in need have a robust support system.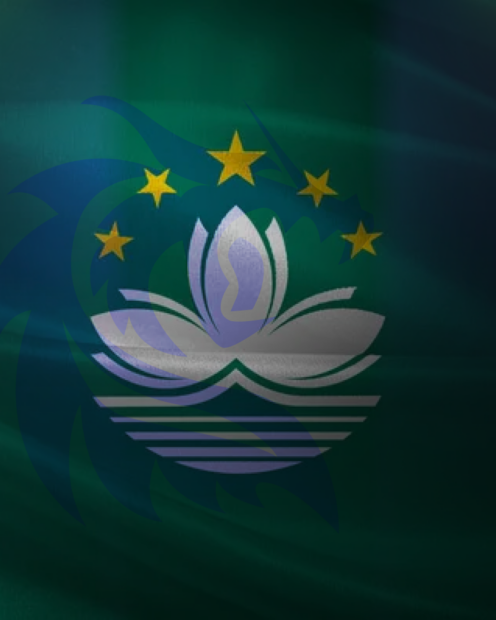 Check out more betting and gambling sites for the Macau:
TL:DR: Legality, Laws, Markets, and Opportunities of Gambling in Macau
Macau's Gambling Landscape: Macau, recognized as the 'Vegas of the East,' is a global gambling hub. The region's gambling industry played a monumental role, contributing to 50% of its GDP in 2019, reaching a staggering $36.73 billion.
Legal Framework: With a rich history of gambling that dates back to the 1850s, Macau's legalization of this entertainment in 1847 stands in contrast to the broader Chinese restriction on gambling activities, offering it a unique position in the Asian market.
Gambling Markets: From traditional casinos that attracted 30.1 million visitors in 2019 to the burgeoning online gambling sphere, Macau caters to a diverse audience. Baccarat remains a favorite, accounting for 88.2% of total gaming revenue.
Grey Markets: While physical casinos dominate the scene, online platforms, particularly offshore sites, are filling the digital gambling space. The legality of gambling online in Macau remains a gray area, but the demand is undeniable.
Responsible Gambling: Macau's commitment to responsible gambling is evident. In 2019, measures resulted in 24,000 individuals being denied casino entry. Players are urged to approach the activity with caution, understanding the potential risks.
Support for Addicted Gamblers: Acknowledging the potential pitfalls, Macau provides support for those battling gambling addiction through entities like the Macau Social Welfare Bureau and international organizations such as Gamblers Anonymous.
Conclusion: Macau's vibrant gambling scene, while lucrative and enticing, mandates informed and cautious participation. With opportunities galore, it also necessitates a balanced and responsible approach.
Conclusion
Macau, often referred to as the 'Vegas of the East,' has firmly established its footprint in the global gambling landscape. Its legal framework has allowed it to thrive, with the industry significantly contributing to its GDP, making it an unparalleled hub in the Asian market. From the bustling casinos, which are the region's pride, to the evolving online gambling sphere, opportunities in Macau are vast. Yet, with these opportunities comes the responsibility of informed participation. The region's commitment to responsible gambling ensures that while the industry thrives, individual well-being is not compromised. For those eager to explore the myriad facets of gambling in Macau, the region offers a unique blend of history, entertainment, and responsibility.
FAQ
Is Online Gambling legal in Macau?
Yes, gambling is legal but highly regulated.
Which laws and acts regulated Gambling in Macau?
Gambling in Macau is primarily regulated by the Gaming Inspection and Coordination Bureau, with the foundational law being the Macau Gaming Law (Law 16/2001).
What are the penalties for Gambling in Macau?
Illegal gambling operations in Macau can result in severe consequences. While specific penalties vary, transgressions can lead to hefty fines of MOP 10,000 to MOP 500,000, and in some instances, criminal prosecutions.
Are there any penalties for using offshore sites for Gambling in Macau?
While online gambling is illegal in Macau, the enforcement focus is more on operators than individual gamblers. Thus, individuals using offshore sites face relatively lower risks.
Is it safe to use cryptocurrencies for Gambling in Macau?
The use of cryptocurrencies in Macau's gambling sector isn't explicitly mentioned in the regulatory framework. However, using cryptocurrencies for gambling can be risky due to market volatility and lack of local regulations.
What local services are available to help people with addiction of Gambling in Macau?
Macau offers services such as the Responsible Gambling Promotions and the DICJ which provide help and counseling to those facing gambling addiction issues.
Read this page in other languages: