Legality of Gambling in Korea
Gambling in Korea refers to the various forms of regulated and illegal betting, gaming, and lottery activities participated in across the country. While certain gambling activities are permitted within strict regulatory bounds, Korea has some of the most restrictive gambling laws globally.
According to recent market research, the total gross gambling revenue in Korea reached over 10 trillion won in 2022, indicating a sizable industry catering to citizen demand despite tight control. Land-based casinos and lottery games comprise the majority of legal gambling, along with sports betting on authorized events like horse racing.
The main entity we will explore is the legality, regulations, market landscape, and opportunities surrounding gambling in Korea. Given the complex patchwork of laws, it is critical to analyze the permissions, prohibitions, and consequences entailed in Korean gambling.
Online gambling presents a particular legal gray area – while domestic online casinos are banned, offshore sites accept Korean players in a quasi-illegal manner. Additionally, the government holds a monopoly on online lotteries. So the legal status differs between various offline and online gambling formats.
While Korea has a thriving gambling industry valued in the billions, the tight regulatory environment ensures it only operates within sanctioned formats like land-based casinos and sportsbooks. The online sphere is far more restricted, though offshore casinos penetrate the market against the law. Understanding legality provides context on what betting opportunities exist for citizens and businesses in Korea.
Gambling laws in Korea
Gambling activities in Korea are governed by a complex set of laws and regulations enforcing strict control over the industry. Understanding the legal landscape is critical to comprehending what wagering opportunities exist for businesses and individuals within the bounds of the law.
Who grants gambling licences in Korea?
The Ministry of Culture, Sports and Tourism is the primary regulatory body overseeing gambling activities and granting licences in conjunction with the Korea Game Management Committee. Additional oversight is provided by the Ministry of Agriculture, Food and Rural Affairs for specific betting formats like horse racing. Local provincial governments may also be involved in licensing for regionally located casinos and sportsbooks.
According to industry research, the regulatory environment is highly restrictive, with the government holding a monopoly over most legal gambling formats. Licenses are sparingly granted, limited to a small number of approved land-based casinos and sports betting operators. This creates high barriers to entry for new gambling business opportunities in Korea.
How strictly regulated is Gambling in Korea?
Gambling in Korea is extremely strictly regulated, with laws limiting most forms of gambling predominantly to tourists. Only a handful of casinos and sportsbooks have been approved for resident participation. Even these legal gambling formats face strict rules on licensing, age verification, advertising, and more.
Online gambling is banned outright for locals outside of state-approved lotteries. The regulatory prohibitions are far-reaching, including blocks on payments to offshore sites. Violations can be punished harshly per the next section.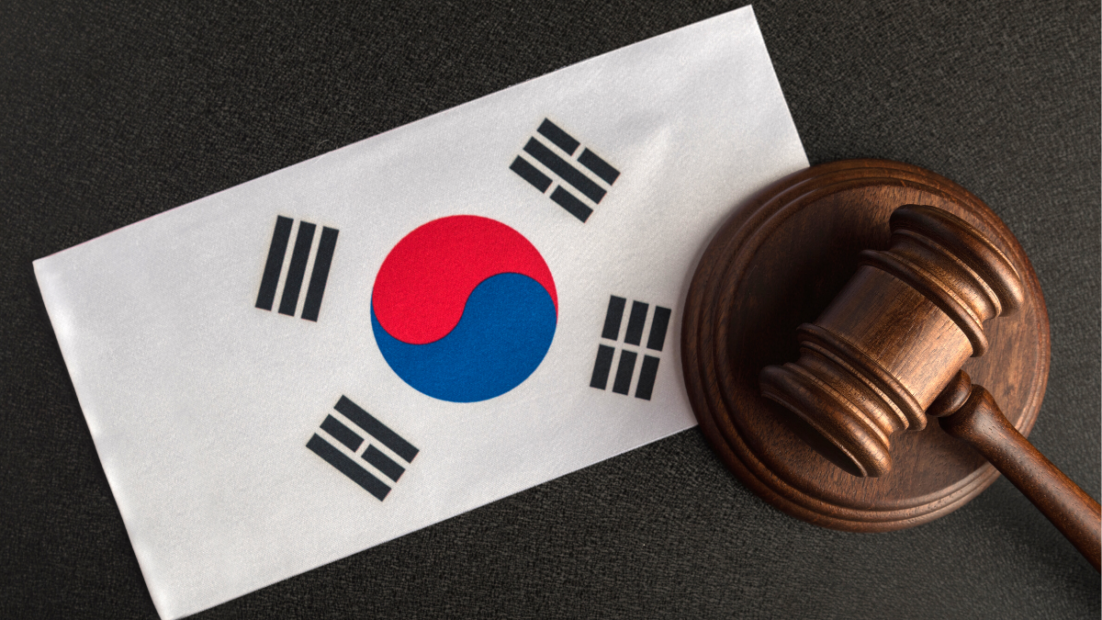 What are the penalties for legal entities that break laws of Gambling in Korea?
Based on legal summaries, licensed gambling businesses that seriously violate regulations face severe penalties in Korea. This may include suspension or cancellation of operating licenses, forced closure of venues, seizures of equipment and cash reserves, and substantial fines amounting to hundreds of millions of won.
Company executives implicated in illegal activities may additionally face criminal charges, leading to possible imprisonment depending on factors like the violation's scale and intent. However, specific details on sentencing guidelines are unavailable.
What are the penalties for ordinary users as individuals who violate laws of Gambling in Korea?
For ordinary citizens, the exact repercussions of illegal gambling are unclear based on the information provided. However, sources suggest those caught violating gambling prohibitions face the possibility of fines and even jail time under the Criminal Code Act. The severity likely depends on the nature of the offense.
Popular Markets of Gambling in Korea
In this section, we will look at the most popular gambling and betting markets in Korea. These include sports markets, casino games and lotteries.
Betting
While betting is tightly controlled in Korea, some formats have managed to gain popularity in the legal gray areas of the market. Sports betting sees the highest demand, though horse racing retains a niche following.
Online
Online betting is prohibited for South Korean residents, as offshore sportsbooks are blocked from offering services. However, some continue to operate in the market against regulations. According to industry reports, football and basketball betting generate significant offshore revenue from Korean users, with over $500 million wagered on illegal sites in 2022. Baseball and esports wagering are also emerging in popularity online, combining for over $200 million in 2022 offshore handle.
Though sized smaller than the illegal offshore market, the Korea Sports Promotion Corporation does legally offer limited online sports betting in Korea through its SportsToto service on approved events like football, baseball and volleyball. In 2021, SportsToto saw online wagers totaling $420 million. Additional legal online wagering exists for horse races, with pools amounting to $340 million in 2022.
Offline
In the offline sphere, SportsToto provides parimutuel betting at walk-in locations on select football, basketball, baseball, volleyball, and golf events. Horse racing at the Seoul and Busan tracks is another legal land-based betting format, seeing over $600 million wagered on-course in 2022.
Some estimate that illegal local sportsbooks also rake in billions in bets on major European football leagues and domestic baseball. However, exact figures are uncertain for these unregulated operations.
Casino Games
Land-based casinos catering predominantly to foreign tourists make up the legal casino gambling market in Korea. Kangwon Land Casino is the only venue open to locals, offering table games like baccarat and blackjack along with hundreds of electronic gaming machines.
According to industry reports, Kangwon Land rakes in well over $1 billion annually in gaming revenue from its local customer base. The 16 foreigner-only casinos also generate substantial revenues from visiting Chinese and Japanese tourists, with combined gaming turnover exceeding $3 billion.
Though banned for residents, online casinos illegally serve the Korean market through offshore operators. Recent estimates suggest Koreans wager over $1.5 billion on internet casino games annually using crypto payments or foreign intermediaries to skirt regulations. Locals particularly favor online slots, roulette, and baccarat.
Online Lotteries
The South Korean government retains a monopoly over the lottery market both online and offline. The National Lottery and Sports Toto are the sole legal options providing lottery draws and scratch card games via mobile apps to residents.
Recent annual lottery ticket sales totaled over $3.5 billion, indicating continued popularity of this regulated online gambling format amongst Koreans. However, some turn to black market lotteries for unauthorized games.
Check out more betting and gambling sites for the Korea:
Check out other best betting sites for top Asian countries:
What are the options for those who do want to try entertainment of Gambling in Korea?
While options are limited by law, some avenues exist for those seeking to participate in Korea's gambling landscape:
Offshore Online Casinos and Betting Sites: Online casinos and sportsbooks licensed outside Korea allow registration from the country, letting users try casino games and sports betting in a relatively safe manner. Popular destinations include Isle of Man, Malta, and Curacao licensed sites. However, payments can be an issue and legality is questionable.
Foreign Intermediaries: Some foreign companies facilitate access to global sites by handling payments and identity obfuscation. This further anonymizes users but adds complexity.
Informal Local Networks: Underground gambling rings and sportsbooks operate in the black market, though quality and legality vary drastically. Use proper judgment when accessing such options.
Licensed Land-Based Venues: Kangwon Land Casino and race tracks are regulated options for in-person gambling open to locals seeking a legal experience.
A reminder of responsibility
When accessing any gambling options in a restrictive market like Korea, users must understand and accept the risks and legal gray areas involved. Play responsibly, use moderation, and do not pursue options that seem dangerous or totally unlawful. Gambling can be addictive, so set limits and keep perspective. Ultimately, each individual must evaluate their own relationship with gambling entertainment in the context of Korea's tight regulations.
Where can I find help in Korea if I have a gambling addiction?
Organizations like Gamblers Anonymous Korea are available for those seeking support with problematic gambling. Additionally, global organizations like GamBan offer online resources and communities for Korean speakers struggling with gambling addiction. Seeking help is courageous, and support is out there.
Summary and Conclusions
Gambling in Korea is a complex landscape defined by strict regulations limiting most forms of gambling predominantly to tourists, while permitting some opportunities like sports betting and lotteries for locals within tight regulatory bounds.
Industry reports suggest Koreans wager billions annually through illegal avenues including offshore online casinos and sportsbooks, with football betting generating over $500 million in 2022 handle. Kangwon Land rakes in over $1 billion in gaming revenue from allowed locals, while the government lottery sees $3.5 billion in annual ticket sales.
Gambling laws enforced by bodies like the Ministry of Culture, Sports and Tourism ban most online gambling and impose harsh penalties on licensed businesses violating regulations, including potential imprisonment for executives. Consequences for citizens are less transparent but also include fines or jail time.
While in-person venues like Kangwon Land Casino provide regulated gambling access, Koreans seeking online betting and gaming often turn to lightly-regulated foreign operators. However, payments and anonymity pose challenges in this legally gray area. Land-based informal gambling rings also cater to the market.
When accessing any Korean gambling options, users must evaluate risks and legality. Moderation and responsible play are essential, as addiction can occur. But support resources are available for those struggling with problem gambling, both locally and globally.
Сonclusion
In conclusion, while gambling in Korea is strictly regulated and prohibited for citizens in most formats, some opportunities do exist within legal bounds or extralegal workarounds. For locals seeking in-person gambling, Kangwon Land provides a regulated casino experience. Limited online betting and lottery formats are also permitted by the government for residents. While most online casinos are banned, lightly regulated foreign sites may provide additional gaming options in a legal gray area if accessed cautiously.
Overall, Koreans interested in gambling should educate themselves on relevant laws and risks before participating. Moderation and setting limits are key to avoid addiction. But between a few regulated gambling formats, lightly-regulated foreign operators, and informal offerings, locals have some access to entertainment like sports betting, casino games, and lotteries with proper discretion. Those struggling with problem gambling also have local and global resources they can turn to. So while Korea maintains stringent prohibitions, some opportunities exist within a restrictive landscape.
FAQ
Is Online Gambling legal in Korea?
Most forms of online gambling are illegal in Korea, with the government only permitting some limited online betting and lottery formats for locals. Offshore online casinos are prohibited from serving Koreans but operate in a legal gray area.
Which laws and acts regulated Gambling in Korea?
The National Sports Promotion Act, Tourism Promotion Act, Criminal Code Act, Game Industry Promotion Act, and Juvenile Protection Act primarily govern gambling regulations in Korea.
What are the penalties for Gambling in Korea?
Businesses can face license suspension, forced closures, fines up to hundreds of millions of won, and potential criminal charges. Citizens may be fined or jailed depending on violation severity.
Are there any penalties for using offshore sites for Gambling in Korea?
While unclear, Koreans likely face fines or even imprisonment for accessing prohibited offshore gambling sites, per the Criminal Code Act.
Is it safe to use cryptocurrencies for Gambling in Korea?
Cryptocurrencies help obfuscate payments but don't necessarily make offshore gambling legal or risk-free for Koreans. Proceed with proper caution.
What local services are available to help people with addiction of Gambling in Korea?
Gamblers Anonymous Korea provides community support for Koreans struggling with gambling addiction. Addiction treatment services may also be available.
Read this page in other languages: