Legality of Gambling in India
Gambling, an activity deeply rooted in human history, has found a significant place in the socio-cultural tapestry of India. The allure of chance, risk, and reward has mesmerized many, but when it comes to India, the landscape of gambling is as intricate as its heritage.
Firstly, to understand the macro-context, one must grasp the essence of gambling in India. Gambling refers to the act of wagering money or something of value on an event with an uncertain outcome. This encompasses a wide array of activities, ranging from traditional card games to online casinos and sports betting. Its prevalence in India, which has been influenced by historical, cultural, and now, technological factors, is undeniably significant.
As per data gleaned from various studies, it's evident that the popularity of gambling activities in India has been on an upward trajectory. Research suggests that the Indian gambling market, currently valued at USD 90 billion, is expected to grow at an impressive rate over the next decade. However, this burgeoning sector is enveloped in a shroud of legal ambiguity. Answering the crucial question, "Is gambling legal in India?", isn't straightforward. The country's legal stance on gambling is multifaceted, governed by the Public Gambling Act of 1867, which mostly prohibits gambling activities, with some exceptions.
Delving deeper into the main entity of our discussion, the legal intricacies surrounding gambling in India demand attention. Different states have their unique legislations, leading to a patchwork quilt of laws across the country. For instance, while Sikkim and Goa have embraced online gambling and have licensed certain activities, others remain stringent in their prohibitions. This fragmentation extends to the divide between offline and online gambling. While the likes of casinos and horse racing find legal sanctuaries in select regions, online gambling India presents a different set of challenges and opportunities. As of now, centralized Indian laws prohibit online casinos with the exception of specific states that have paved their way.
With the rapid proliferation of internet connectivity and smartphones, online gambling has witnessed a surge. And though the legal contours may seem blurred, the opportunities it presents, especially in a market as vast as India, are undeniable.
Gambling laws in India
Navigating through the labyrinthine framework of India's gambling regulations requires an in-depth understanding of its historical and present-day intricacies. Given the vastness of the nation, its multiple states and union territories, each with its autonomy in law-making, the gambling domain remains an intricate tapestry of rules and regulations.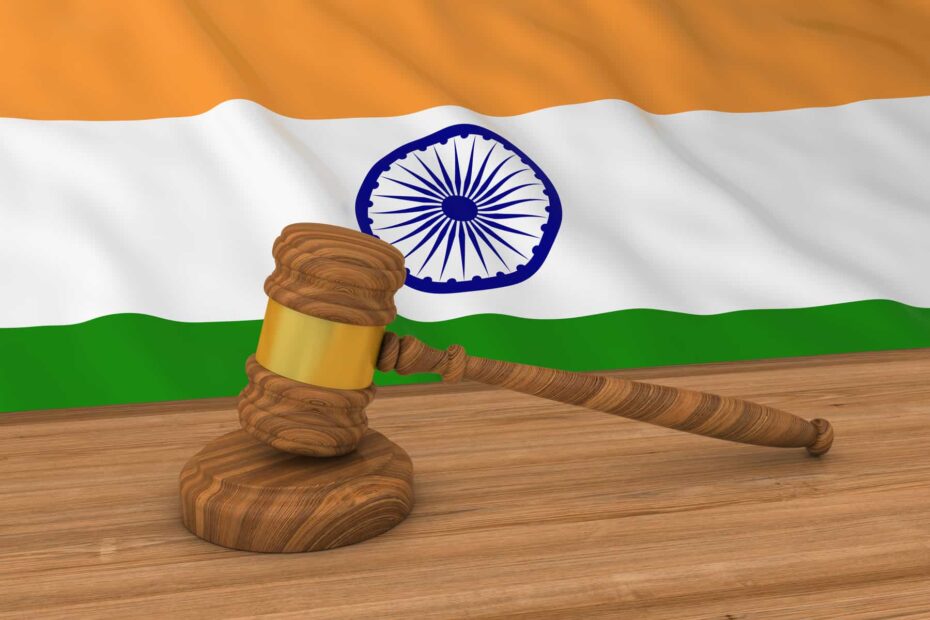 Who grants gambling licences in India?
The task of granting gambling licenses primarily rests with the state governments, given that gambling is a state subject in India. While the central government has set the foundation with the Public Gambling Act of 1867, states have the liberty to either adopt this act or draft their own set of regulations. For instance, Sikkim and Goa have separate acts, such as the Sikkim Online Gaming (Regulation) Act, 2008, which allows them to grant licenses for online gambling.
How strictly regulated is Gambling in India?
Gambling in India is strictly regulated and varies significantly across states. The foundational Public Gambling Act of 1867, though ancient, outlaws running or being in charge of a public gaming house. However, as per data from various studies, states like Goa and Sikkim have become gambling havens with their flexible regulations. While certain forms of gambling, like horse racing and lotteries, are generally accepted across the nation, others, especially online gambling in India, face stringent rules, depending on the state.
What are the penalties for legal entities that break laws of Gambling in India?
Entities found in violation of India gambling laws face severe repercussions. Under the Public Gambling Act, if a legal entity is found running or managing a gaming house, they are liable to pay a fine of up to ₹200 or face imprisonment for up to 3 months. However, the penalties become more severe with state-specific acts. For example, the Goa, Daman, and Diu Public Gambling Act prescribes a fine of up to ₹10,000 and imprisonment for up to 3 years for such violations.
What are the penalties for ordinary users as individuals who violate laws of Gambling in India?
For individuals, the consequences can be daunting as well. The foundational Public Gambling Act stipulates a fine of ₹100 or imprisonment for up to one month for anyone found gambling in a public gaming house. Additionally, in states with stricter regulations, like Tamil Nadu, individuals involved in online gambling could face fines and jail time.
While the allure of gambling continues to beckon many, the law's arms in India remain long and vigilant. From legal entities to everyday enthusiasts, everyone must tread carefully, adhering to the nuances of the state-specific regulations and the overarching directives of India online gambling law.
Popular Markets of Gambling in India
With a populace rich in cultural diversity and passion for various sports, India's gambling landscape, particularly in betting, is vast and multifaceted. As of 2023, the betting market, spanning both the sanctioned sectors and the grey areas, witnesses a surge in activity, driven by the enthusiasm of the masses and technological advancements.
Betting
Betting, as a form of gambling, has always held a unique allure for the Indian population. Historically, events like horse racing have witnessed enthusiastic wagers, but recent years have seen a shift in favor of other sports, especially cricket, football, and even kabaddi.
Online
With the digital revolution at its peak, online betting has garnered significant traction. The question often asked, "is online betting legal in India?", can be a bit intricate. While the central laws remain ambiguous about online gambling, specific states have embraced it, and others have explicitly prohibited it.
Cricket, without a doubt, leads the online betting domain, especially with the Indian Premier League (IPL). Recent studies suggest that the IPL alone commands a market value of several billion dollars in terms of online bets. This doesn't come as a surprise given the league's mammoth viewership and the nail-biting finishes it often delivers.
Football, although not as dominant as cricket, has been steadily gaining ground. Leagues like the English Premier League and the UEFA Champions League witness significant online betting activity from India. Not far behind, kabaddi, a sport deeply rooted in Indian tradition, has seen a spike in online betting, especially during the Pro Kabaddi League.
Offline
Offline betting, although overshadowed by its online counterpart, continues to thrive, especially in regions where online betting faces legal constraints. Traditional sports like horse racing still attract considerable offline bets, with major events in cities like Mumbai and Bangalore becoming annual attractions.
However, the grey markets are where offline betting truly flourishes. Despite the clear legal constraints, many unsanctioned hubs operate discreetly, catering to the insatiable appetite for betting on cricket matches and local sports events.
Casino Games
Casino games have a rich historical context in India, with certain games like "Teen Patti" and "Andar Bahar" originating from the Indian subcontinent itself. Over the years, the charm of the casino has not diminished but has found a new lease of life with the advent of the internet. Online casinos have allowed a broader audience to indulge in gambling online in India, bringing classic table games to the screens of millions.
While brick-and-mortar casinos are limited to a handful of states like Goa, Sikkim, and Daman due to legal constraints, online platforms have managed to bridge the geographical gap. As per recent research, the online casino industry in India has seen a growth rate of approximately 20% annually, with roulette, blackjack, and Indian-origin games like "Teen Patti" being the most sought after.
The grey market in India's gambling scene is also quite active, especially for casino games. Many unsanctioned online platforms operate outside the ambit of Indian law, drawing a large number of players seeking more diversified gambling options.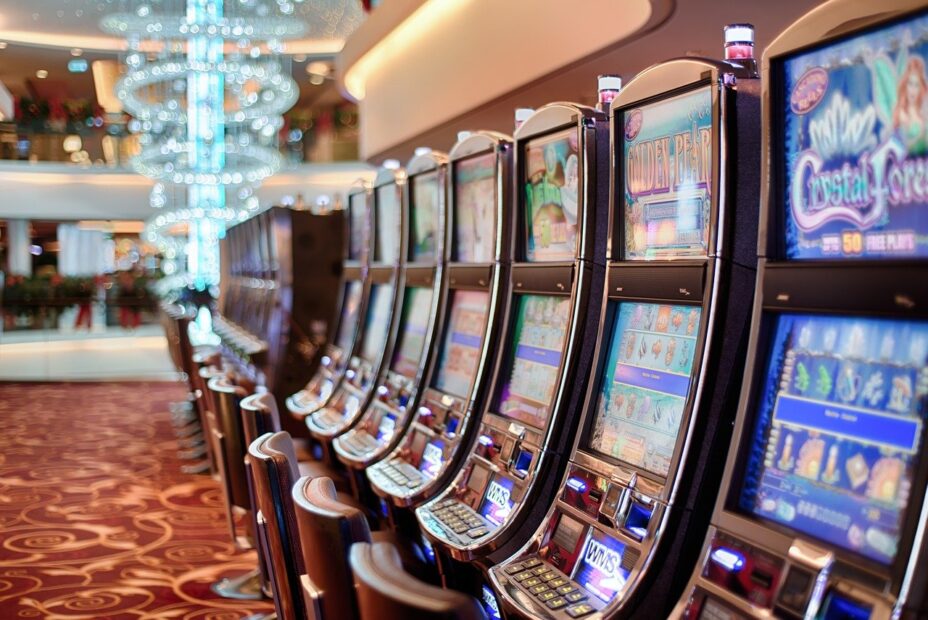 Online Lotteries
Lotteries have long been a popular form of gambling in India. With the transition to the digital world, online lotteries have emerged as a significant market. While some states like Kerala, Punjab, and West Bengal have their state-sponsored lotteries, the online domain is more vast and varied.
The allure of online lotteries lies in their accessibility and the magnitude of prizes. Several platforms offer daily draws, while others have weekly or monthly draws with bigger payouts. Recent studies have pointed out that the online lottery market in India is valued at over $1 billion, showcasing its immense popularity.
However, as with other forms of gambling, the grey market also has a significant presence in the online lottery segment. Many offshore websites cater to the Indian audience, offering a wider variety of games and more substantial jackpots, often bypassing local regulations.
In conclusion, both casino games and online lotteries have found their niche in India's gambling ecosystem. Whether it's the traditional allure of games like "Teen Patti" or the hope instilled by a lottery ticket, India's gambling scene is vibrant and evolving, albeit intertwined with complexities of legality. As the digital landscape expands, it will be intriguing to see how these classic forms of gambling adapt and grow.
What are the options for those who do want to try entertainment of Gambling in India?
India's gambling market, as of the last data available, shows a market size hovering around $60 billion per year. With such an expansive landscape, there are various avenues for enthusiasts.
State-Sanctioned Lotteries: States like Kerala, Punjab, and West Bengal offer government-regulated lotteries. These states, among the 13 others that have legalized lotteries, contribute significantly to the market's overall revenue, registering figures close to $14.2 billion in the past year.
Land-Based Casinos: States such as Goa and Sikkim have legalized land-based casinos. These regions, boasting 21 physical casinos, pull in a revenue of around $10 billion annually, indicating their popularity.
Online Platforms: The question, "is online betting legal in India," often arises. While some states have specific regulations, many offshore online platforms cater to Indian users. These online casinos and betting sites have witnessed a 20% year-on-year growth, accumulating approximately $930 million in the past year.
Local Betting Shops: These are predominantly available in states where betting is legal. Revenue data suggests a figure of around $5 billion annually from such establishments.
Pros
Diverse Options: From traditional games to international sports betting, there's a wide variety
Accessibility: Online platforms have made gambling more accessible, leading to a 20% growth rate in recent years
Cons
Risk of Unregulated Platforms: Offshore sites can be dubious. Reports suggest that Indians spent around $1.5 billion on such platforms in a year
Currency Conversion Fees: Betting on international sites can lead to additional fees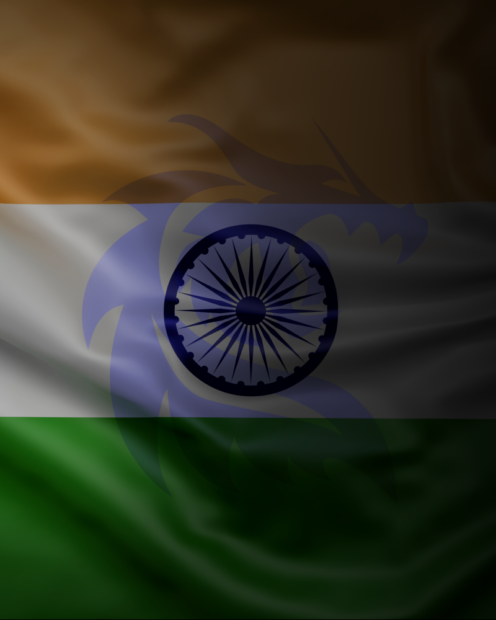 Check out more betting and gambling sites for the India:
A reminder of responsibility
Venturing into the world of gambling can be an exhilarating experience, but it's crucial to tread with caution. As per data, around 80% of Indian adults have engaged in gambling in some form and every individual is responsible for their actions. Diving headfirst without understanding the implications, especially on offshore platforms, can lead to unforeseen consequences. Moreover, gambling, like any form of entertainment, should be approached with moderation. The thrill should not overshadow the risks, both legal and financial.
It's also essential to remember that gambling can be addictive. It's not just about winning or losing money but understanding when to step back. Know your limits and stick to them.
Where can I find help in India if I have a gambling addiction?
Recognizing a gambling problem is the first step towards recovery. Fortunately, India has several organizations dedicated to helping those grappling with gambling addiction:
Vandrevala Foundation: A 24/7 helpline offering support for various mental health issues, including gambling addiction.
Roshni: Based in Hyderabad, this organization provides counseling and support for those dealing with addiction.
Gamblers Anonymous India: An adaptation of the global Gamblers Anonymous, this group offers support through meetings and shared experiences.
Additionally, several global platforms, like GamCare and BeGambleAware, provide resources and helplines that are accessible to Indian residents.
TL:DR: Legality, Laws, Markets, and Opportunities of Gambling in India
Legal Landscape: India's gambling landscape is primarily regulated by the Public Gaming Act of 1867, which generally prohibits gambling activities, though exceptions exist. States have the right to form their own legislation, leading to different rules across the country.
Betting Dynamics: Betting, both online and offline, presents a complex scenario in India. While horse racing and rummy are recognized exceptions, other forms of betting fall into a gray area. Still, the betting market in India is valued at a significant $60 billion annually.
Casino Activities: Casinos, with a market value of $10 billion, have found a legal home in states like Goa and Sikkim, which collectively host 21 land-based casinos.
Online Gambling: The realm of online gambling in India is gaining traction, growing at a rate of 20% year-on-year and accounting for nearly $930 million in recent revenues. However, with many users turning to offshore sites, Indians spend an estimated $1.5 billion on these platforms annually.
Lotteries: Government-sanctioned lotteries, regulated at the state level, play a pivotal role in India's gambling sector, pulling in a staggering $14.2 billion from states like Kerala, Punjab, and West Bengal.
Gambling Opportunities and Risks: For those inclined towards gambling in India, numerous regulated and offshore options exist. Yet, users must be wary of the risks, especially when venturing into unregulated territories.
Awareness and Assistance: With a significant portion of Indian adults participating in gambling activities, the importance of responsible gambling cannot be stressed enough. Fortunately, for those seeking assistance, organizations like the Vandrevala Foundation, Roshni, and Gamblers Anonymous India stand ready to help.
Check out other best betting sites for top Asian countries:
Conclusion: Gambling in India – A Multifaceted Landscape
The intricate tapestry of gambling in India is woven with both vibrant opportunities and stringent regulations. With roots in the antiquated Public Gaming Act of 1867, the Indian gambling scene has evolved, allowing states to chart their own legal course. This has paved the way for a thriving betting market, valued at an impressive $60 billion, and a burgeoning online gambling sector growing at 20% annually. On the flip side, the realm of casinos and lotteries also contributes significantly to the economy. However, as players navigate this vast market, they must tread carefully, ensuring they adhere to regional laws and embrace responsible gambling. Ultimately, the Indian gambling arena is a promising domain, but one that requires knowledge, caution, and responsibility.
FAQ: Navigating the Gambling Landscape in India
Is Online Gambling legal in India?
Online gambling's legal status varies across Indian states. While states like Sikkim and Nagaland have specific regulations in place, others remain ambiguous. However, the question, "is online gambling legal in India," lacks a definitive nationwide answer.
Which laws and acts regulated Gambling in India?
Gambling in India primarily falls under the Public Gaming Act of 1867. However, state-wise laws, like the Sikkim Online Gaming (Regulation) Act, 2008, also play a pivotal role in regional regulations.
What are the penalties for Gambling in India?
Penalties vary by state. For instance, under the Public Gaming Act of 1867, running a gambling house incurs a fine of ₹200 or imprisonment up to 3 months. Participants might face a month's imprisonment or a ₹100 fine.
Are there any penalties for using offshore sites for Gambling in India?
The legal framework doesn't explicitly address offshore gambling sites. Yet, since general gambling laws can be applied, users might face penalties based on regional regulations.
Is it safe to use cryptocurrencies for Gambling in India?
While cryptocurrencies are gaining traction globally, their use in India, especially for gambling, remains in a legal grey area. Users should proceed with caution and stay informed about evolving regulations.
What local services are available to help people with addiction of Gambling in India?
India offers both local and global organizations to assist individuals facing gambling addiction. These include governmental health services and NGOs specializing in addiction treatments, ensuring comprehensive support for affected individuals.
Read this page in other languages: