Best Horse Racing Betting Sites Ranking for Q4 2023
Online Betting on Horse Racing in Hong Kong
Horse Racing betting in Hong Kong stands as an epitome of the city's passion for sport and entertainment. This enthralling form of gambling has been deeply woven into the tapestry of Hong Kong's culture, experiencing a trajectory from HK$91,493m in 1998 to an anticipated HK$132,700m in 2028. Such significant numbers reveal not just an activity, but a tradition relished by locals and tourists alike.
The legal framework and regulations have played a pivotal role in shaping this trend. The Hong Kong Jockey Club (HKJC) holds a unique position, having a monopoly on both land-based and interactive lottery, horserace, and sports betting activities. The presence of the HKJC is formidable with two major racetracks, Happy Valley and Sha Tin, complemented by over 100 off-track betting outlets. Interestingly, while casino gambling exists, it's restricted to cruise ships that sail in international waters, ensuring that onshore betting remains regulated.
Given the digital era we inhabit, online Horse Racing betting in Hong Kong has witnessed an upswing. Though the HKJC remains the only state-regulated interactive onshore operator, there's no denying the influence of various Horse Racing betting sites in Hong Kong. These platforms offer enthusiasts a diverse array of choices, all within the legal constraints set by the government.
Speaking of legality, all bets managed by the HKJC, specific Mahjong establishments, and poker at private venues are the only forms of sanctioned gambling in Hong Kong. Reinforcing this are the Betting Duty Ordinance Cap.108 and the Gambling Ordinance Cap.148. Importantly, taxes play a vital role, with horse race betting attracting a 72.5% tax on the first HK$ 11bn of net stake receipts, which can escalate up to 75%. Such structures ensure that while the betting fervor remains, it does so within the boundaries of law and order.
Top 8 Horse Racing Betting Sites in Hong Kong
For horse racing enthusiasts in Hong Kong, having a reliable betting platform is crucial. With the plethora of online bookies available, it can be challenging to determine which one offers the best experience. That's why we've analyzed and ranked the top 10 online Horse Racing betting sites in Hong Kong, updating our list once a quarter to ensure you get the freshest insights. Choosing the best Hong Kong Horse Racing betting site ensures you get competitive odds, a variety of markets, and trustworthy service.
10 Best Horse Racing Betting Sites in Hong Kong by Category:
🏆 1xBet – Best Overall Horse Racing betting site
🔝 22Bet – Best Odds on Horse Racing
🎯 BetWinner – Best Markets for Horse Racing
📺 Melbet – Top Live Horse Racing Betting Sites in Hong Kong
💰 MegaPari – Top Payout Rate site
🎁 Betway – Top Bonus Offer
⚡ MostPlay – Best Crypto Horse Racing Betting Sites in Hong Kong
🆕 Sapphirebet – Top New Horse Racing Betting Sites in Hong Kong
1xBet
Known for its extensive market coverage and user-friendly platform, 1xBet stands out as the best overall option for horse racing punters. Founded in 2007, this platform is responsive, ensuring a seamless betting experience.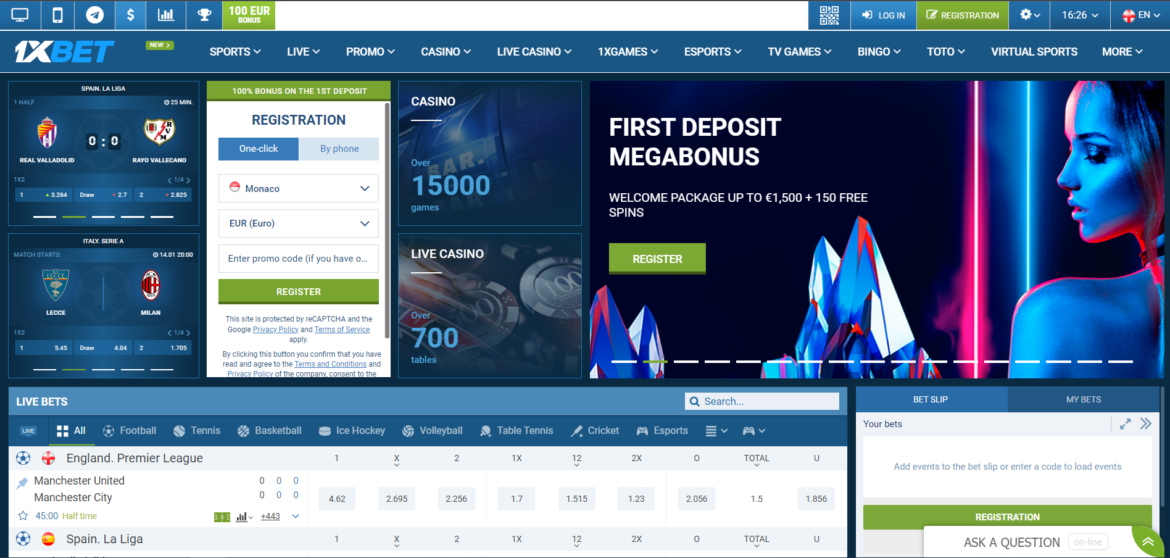 Pros
Wide range of horse racing markets.
User-friendly interface ideal for beginners and seasoned bettors.
Competitive odds.
Cons
Access restricted in some countries.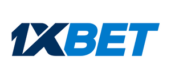 Bonus:
100%
Bonus up to
$110 USD
+
150
Free Spins
22Bet
For those on the hunt for the most lucrative returns, 22Bet, established in 2017, consistently offers the best odds on horse races. This ensures maximum profits for bettors when their predictions are spot on.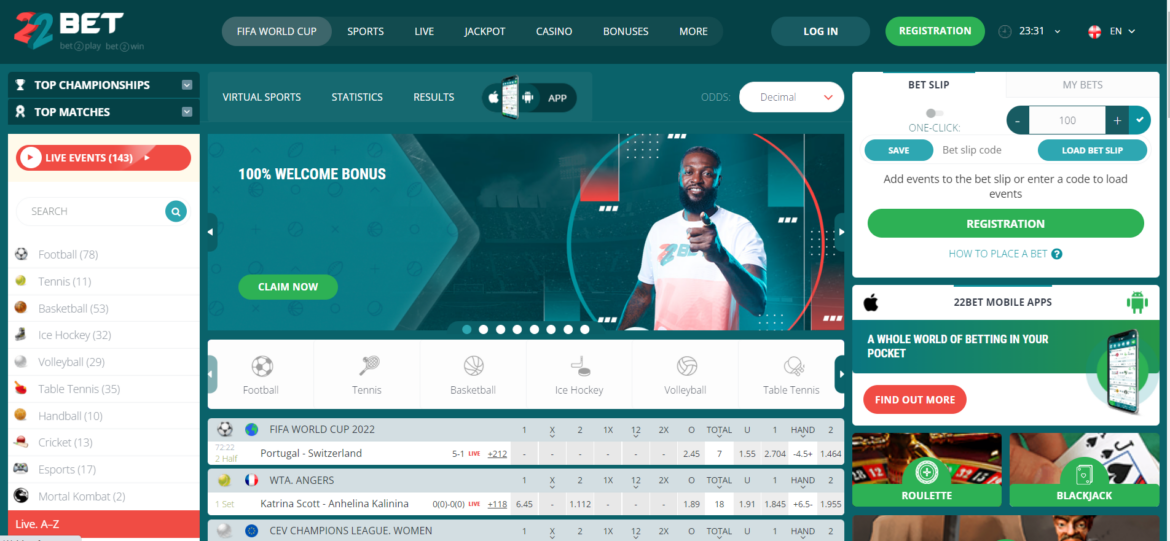 Pros
Top-notch odds, especially for horse racing.
Easy-to-navigate site.
Secure payment options.
Cons
Limited live streaming options.
Bonus:
100%
Bonus up to
$140 USD
BetWinner
BetWinner, with its foundation in 2018, is notable for its broad spectrum of horse racing markets. Whether you're betting on local Hong Kong races or international events, BetWinner has you covered.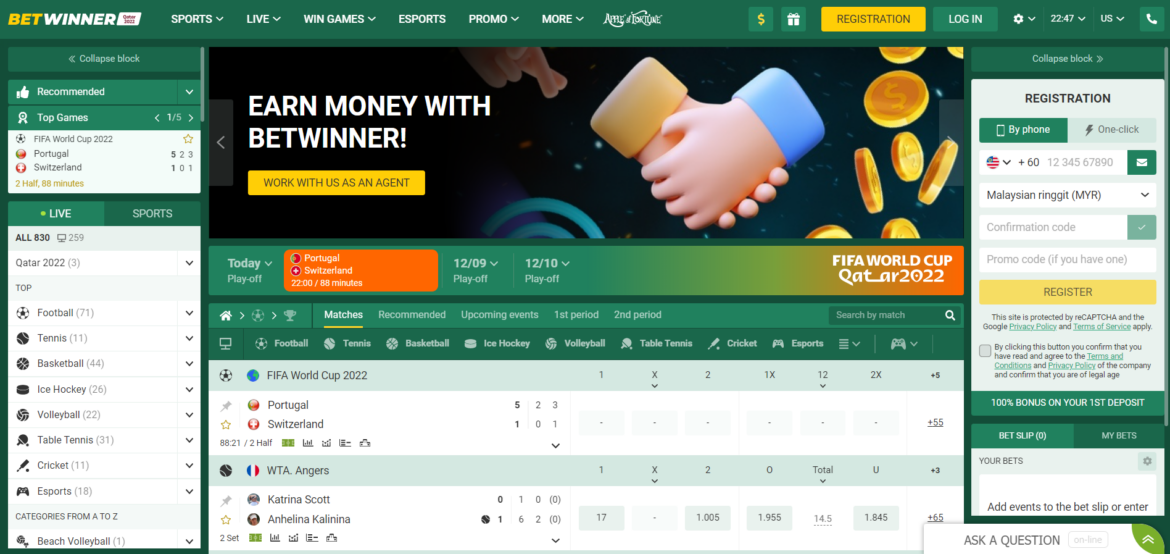 Pros
Extensive range of horse racing markets.
Regular promotional offers tailored for horse racing.
Efficient customer service.
Cons
Site design could be more intuitive.
Bonus:
Get
100%
and
30
Free Spins
Melbet
Melbet is the go-to platform for those who cherish live wagering. Their live-streaming feature stands out, making it a choice online Horse Racing site in Hong Kong for those who want to stay updated in real-time. The platform not only offers you the chance to place bets but also to watch the races unfold live.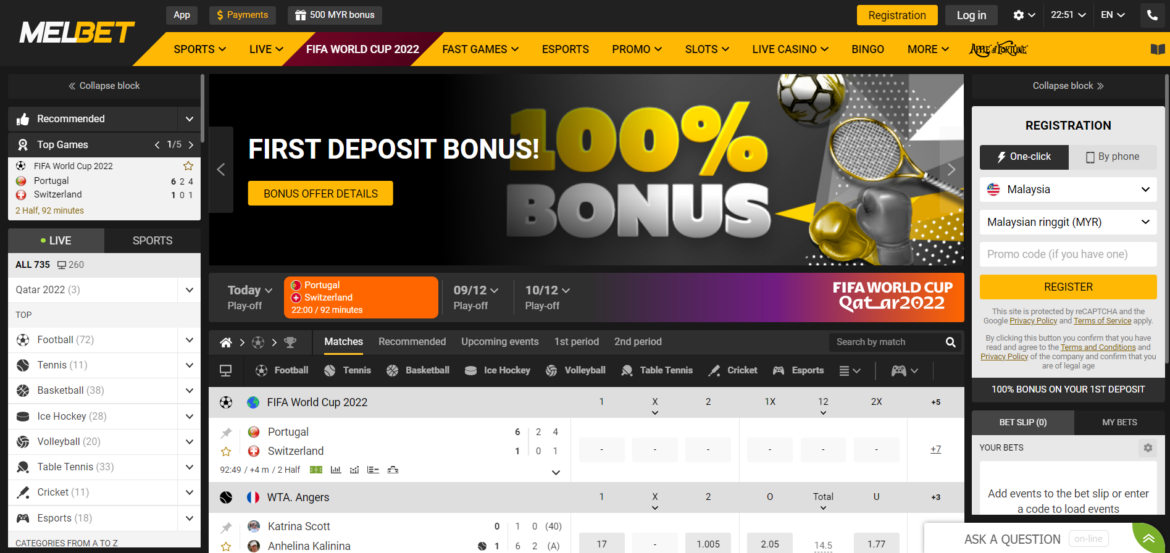 Pros
Live-streaming feature for real-time updates.
Extensive race coverage, both local and international.
Mobile app available for on-the-go betting.
Cons
Occasional delays in live streaming.
Limited promotional offers for horse racing.
Bonus:
100%
Bonus up to
$250
USD
Promo code:
ml_308595
MegaPari
When it comes to payout rates, MegaPari is unmatched. As a leading Hong Kong Horse Racing betting site, it ensures that bettors get the best value for their money. Their timely payouts coupled with high rates mean more winnings for the bettors.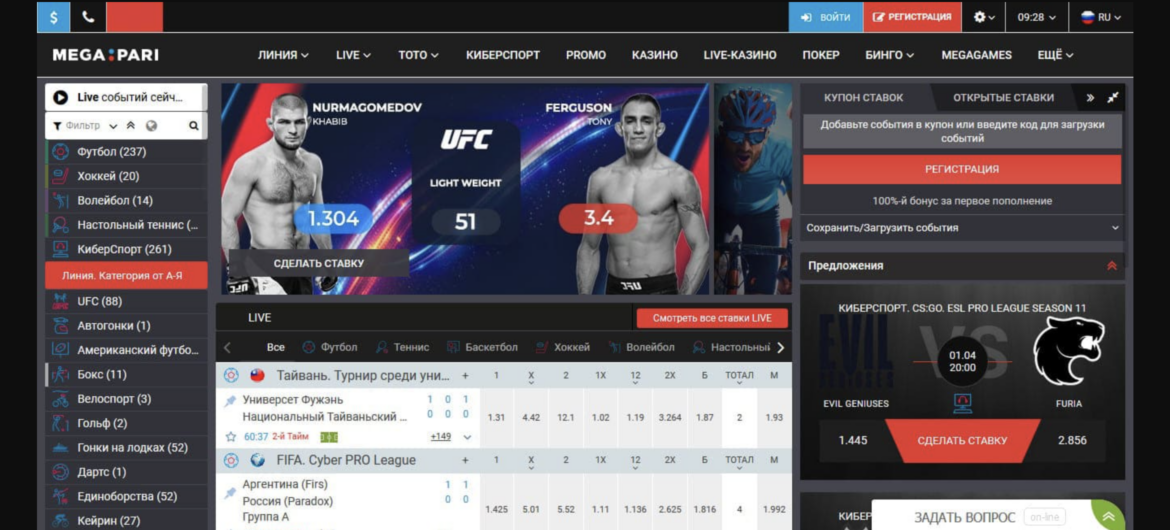 Pros
Top payout rates in the industry.
Diverse payment methods for convenience.
Offers statistics and insights to help bettors make informed decisions.
Cons
The website design might seem cluttered to some users.
Customer service response times can vary.
Bonus:
Bonus
100%
up to
$1585 USD + 150 FS
Betway
Betway reigns supreme for those looking for top bonus offers. As a trusted online Horse Racing betting site Hong Kong punters trust, it continuously rolls out promotional offers that enhance the betting experience. With generous bonuses, both for new and existing users, it amplifies the chances of bigger wins.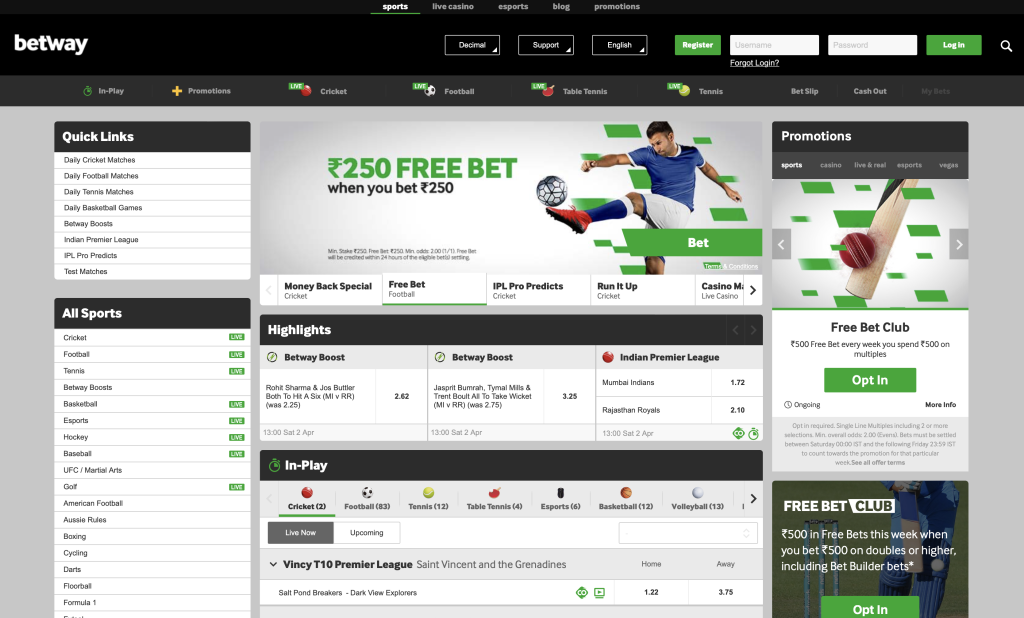 Pros
Attractive bonus offers and promotions.
Seamless user experience with easy navigation.
Secured platform with advanced encryption technology.
Cons
Withdrawal times can be longer than competitors.
Betting odds might not always be the most competitive.
Bonus:
100%
Bonus up to
$250 USD
MostPlay
For those who are tech-savvy and prefer using cryptocurrencies, MostPlay is the ideal choice. Recognized as a top Hong Kong trusted online Horse Racing betting site, it stands out for accepting a variety of cryptocurrencies. This feature not only ensures security but also provides faster transaction times.

Pros
Acceptance of multiple cryptocurrencies.
Faster transactions with crypto withdrawals and deposits.
User-friendly interface.
Cons
Limited traditional payment methods.
Crypto market volatility can affect balances.
Bonus:
+100% Welcome Bonus up to ₹20,000 INR
Sapphirebet
As one of the newer platforms, established in 2018, Sapphirebet has quickly ascended the ranks to become a favored online Horse Racing betting site Hong Kong residents appreciate. Catering to the modern bettor, it brings innovative features and a fresh user interface that stands out from the more established sites.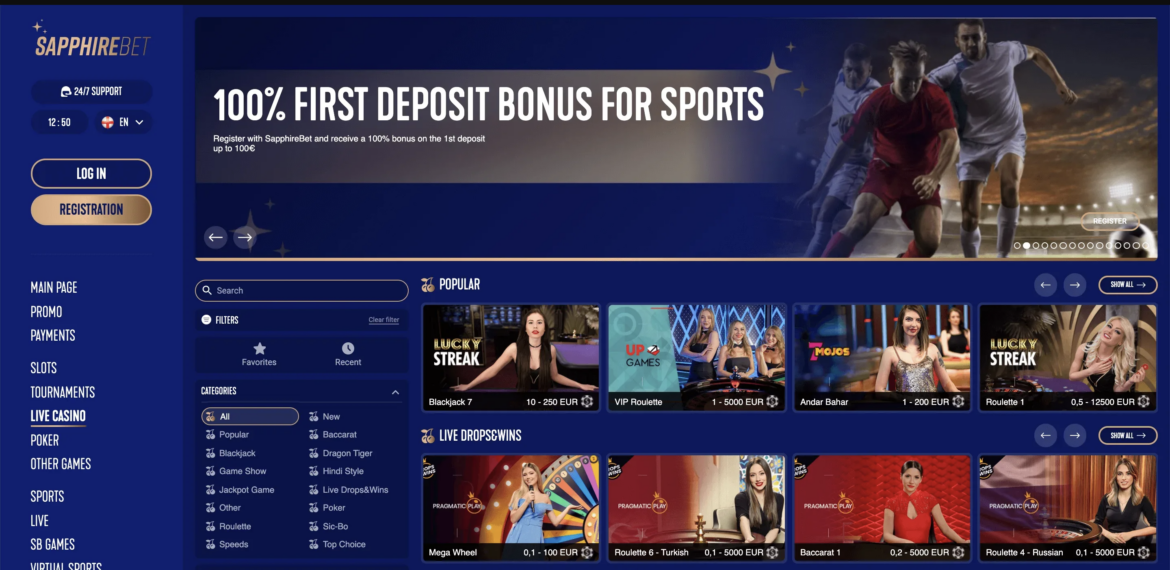 Pros
Modern and intuitive design.
Regular updates and feature additions.
Competitive odds for horse racing events.
Cons
Still building its reputation in the industry.
Limited customer reviews available.
Bonus:
Welcome Bonus
100% + 170 FS
Check out our top online betting sites for other Asian countries: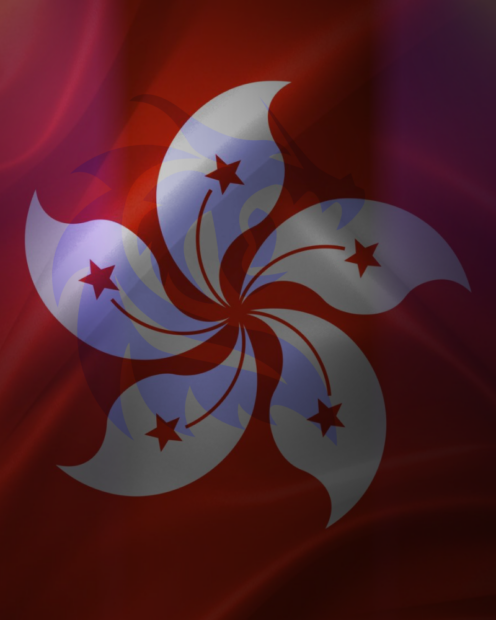 Check out more betting and gambling sites for the Hong Kong:

How to start wagering on Horse Racing on platforms in Hong Kong?
Delving into the electrifying world of Horse Racing wagering in Hong Kong may seem intricate at first, but with the right guidance, you'll be on the path to becoming a seasoned punter in no time. Here's a straightforward guide on how to bet on Horse Racing Hong Kong style, ensuring a hassle-free experience.
Selecting a platform from our rating: Safety and reliability should be your foremost concerns. It's essential to choose platforms from our list as they are trusted and have been meticulously evaluated for Hong Kong Horse Racing bet enthusiasts. This ensures you're not only getting the best odds but also a secure environment for your funds.
Go to the official bookmaker platform through our links: Steer clear of potential scams or phishing sites. By clicking on our links, you will be directly transported to the official website, assuring you are in the right place.
Create an account and verify: Once you land on your chosen platform, navigate to the sign-up or register section. Fill in the necessary details. Remember, sites with a KYC (Know Your Customer) policy will require verification to withdraw funds, ensuring an added layer of security to your online Horse Racing betting account in Hong Kong.
Deposit of funds: After account verification, you'll be prompted to deposit funds. Each platform supports a range of payment methods, from bank transfers to e-wallets. Ensure you're comfortable with your choice and aware of any transaction fees.
Select your preferred Horse Racing league and event: Dive deep into the vast selection of races available. Whether local or international, every platform from our rating offers a plethora of choices for the avid Horse Racing bet Hong Kong aficionado.
Placing a wager: After picking your event, it's time to place your bet. Determine the type of wager you're comfortable with, input the amount, and confirm your decision. Ensure you're familiar with all the terms, especially if leveraging bonuses. Before tapping into any bonus, it's crucial to understand its conditions for receipt and playthrough to avoid any unwanted surprises.
How to find the best Horse Racing platform in Hong Kong?
Navigating the vast array of online platforms for Horse Racing in Hong Kong can be overwhelming. Every enthusiast seeks a site that aligns perfectly with their wagering preferences and offers a top-notch experience. To aid in this, we have demystified the criteria and features that truly set the best Horse Racing betting sites Hong Kong apart.
Wide Range of Horse Racing Markets in Hong Kong: A paramount feature is the availability of a broad spectrum of Horse Racing markets. It's not just about betting, but the variety. A premier platform should host local leagues, events, and even niche divisions. A bettor might be interested in local competitions as much as international ones.
Diverse Betting Types in Horse Racing: Beyond the straightforward bets, look for options like Handicaps and Accumulator bets. These offer added layers of excitement and strategy to your wagering journey.
Live/In-Play Wagering: The thrill of wagering real-time as the race progresses is unparalleled. Live Horse Racing platforms in Hong Kong should have a seamless interface and updated odds to enhance this experience.
High Odds and Low Margins: Seek platforms that offer high odds, meaning potential higher returns for you. Low margins, on the other hand, mean the site takes a smaller commission, again maximizing your potential returns.
Comprehensive Betting Tools and Event Statistics: Data-driven wagering often leads to better decisions. Platforms should offer past statistics, analytical tools, and even expert insights to guide bettors.
Versatile Banking Options: A mix of local and global deposit and withdrawal methods ensures flexibility. Whether you prefer e-wallets or traditional banking methods, your chosen platform should cater to your financial preferences.
Competitive Bonus Offers: Everyone loves a good perk. Watch out for the best online Horse Racing betting sites in Hong Kong that provide a substantial welcome bonus for Horse Racing Hong Kong. This not only boosts your initial capital but also elevates the overall experience. Consistent bettors should be rewarded. A robust loyalty program or a VIP status can offer enhanced odds, special events access, and more.
Top New Horse Racing Platforms in Hong Kong
In the dynamic world of online Horse Racing, new entrants are constantly looking to make a mark. Fresh platforms often bring innovative features, competitive offers, and an invigorated wagering approach. A couple of standout mentions in this category include:
BetWinner: With a user-centric interface and an attractive set of offers, BetWinner quickly garnered attention among the Horse Racing enthusiasts in Hong Kong. Its emphasis on transparency and a vast array of markets makes it a notable choice for those looking to delve into new avenues.
MostPlay: Another entrant that's making waves, MostPlay combines modern design with efficient wagering tools. Their platform resonates with both novices and seasoned bettors, offering insights and data-driven analytics that enhance the betting experience.
Best Live Horse Racing Platforms in Hong Kong
The thrill of live Horse Racing is unmatched. Witnessing the real-time action, adjusting your strategies on the fly, and making decisions based on the current state of the race brings an adrenaline rush. Two platforms have been pivotal in elevating this experience in Hong Kong:
Betway: A stalwart in the realm of live Horse Racing, Betway's live streaming service, paired with Hong Kong Horse Racing live odds, offers bettors a seamless and immersive experience. Their platform is intuitive, responsive, and packed with features that cater specifically to the in-play enthusiast.
1xBet: Known for its vast selection of live events and instantaneous odds update, 1xBet stands tall as one of the best online Horse Racing gambling sites in Hong Kong. Their real-time data analytics and expert insights make in-play wagering both informative and thrilling.
Why In-Play Horse Racing is so Popular in Hong Kong?
Live or In-Play Horse Racing adds a dynamic layer to the traditional wagering process. Instead of placing bets prior to an event, bettors can make decisions as the action unfolds. This offers a unique blend of strategy and intuition. But why has it garnered such immense popularity in Hong Kong?
Real-Time Engagement: Live Horse Racing platforms allow bettors to be part of the action. It's not just about watching; it's about participating, analyzing, and adjusting in real-time.
Instantaneous Decision Making: With online Horse Racing live odds in Hong Kong, enthusiasts can base their decisions on the live odds that shift according to the ongoing event. This adds a layer of strategy, requiring quick thinking and agility.
Enhanced Odds and Opportunities: As events unfold, new betting lines and odds emerge, offering more opportunities to capitalize on a race's progression.
Interactive Platforms: The best Horse Racing platforms in Hong Kong invest significantly in their live features. Real-time statistics, expert commentaries, and advanced analytical tools offer a holistic in-play experience.
Top Horse Racing Leagues and Championships in Hong Kong
Horse Racing has deep roots in Hong Kong's culture and has been an integral part of the city's recreational scene for centuries. But it's not just about the thrill of the race. The metropolis also offers a plethora of racing events, both local and international, that have garnered immense popularity among enthusiasts looking to place their stakes. Here's a closer look at the top Horse Racing events in the Hong Kong that have become hotspots for online Horse Racing bet enthusiasts.
Hong Kong International Races
One of the most prestigious events on the calendar, the Hong Kong International Races, is often referred to as the Turf World Championships. Held annually in December at Sha Tin Racecourse, this event brings together the crème de la crème of the racing world. It comprises four Group 1 races and boasts an impressive purse, making it a major attraction for online betting Horse Racing Hong Kong aficionados.
The Hong Kong Derby
A historical jewel, the Hong Kong Derby dates back to the 19th century. Open only to four-year-old horses, this event is a rite of passage for emerging equine talents. Held at the Sha Tin Racecourse, it draws significant attention, especially from those involved in Horse Racing online Hong Kong.
Champions Mile
An invitational event, the Champions Mile is yet another Group 1 flat horse race. As its name suggests, it is contested over a distance of a mile and has seen participation from some of the best milers in the region. The stakes are high, both in terms of the purse and the prestige, making it an enticing proposition for those keen on online Horse Racing bet Hong Kong.
Queen's Silver Jubilee Cup
Celebrating the Queen's Silver Jubilee, this is a 1400m Group 1 race that tests the agility and speed of participating horses. It's not just a race; it's an event steeped in tradition, and a must-watch (and bet on) for any Horse Racing enthusiast in the city.
Local Favorites: The Happy Valley and Sha Tin Racecourses
While international championships steal the limelight, local races at the Happy Valley and Sha Tin Racecourses are equally enthralling. Both these venues host regular race meets that offer both thrill and an excellent opportunity for wagering. From seasoned bettors to novices trying their hand at betting Horse Racing Hong Kong, these racecourses provide ample opportunities to study form, odds, and make informed decisions.
International Intrigue: The Melbourne Cup and Royal Ascot
While based outside Hong Kong, events like the Melbourne Cup in Australia and the Royal Ascot in the UK enjoy immense popularity among the city's punters. Thanks to globalized wagering platforms, Hongkongers can easily place their stakes on these top Horse Racing events from the comfort of their homes. Such international events, combined with local races, ensure a year-round Horse Racing extravaganza for the city's residents.
Types and Odds of Horse Racing Bets
Horse Racing, with its rich tapestry of history and tradition, offers punters a dynamic platform for wagering. This exhilarating sport provides multiple betting avenues, each bringing its own set of odds and challenges. For those who navigate the world of online Horse Racing betting odds in Hong Kong, understanding these avenues is essential.
Popular Types of Horse Racing Bets
Win: This is the most straightforward bet, where you pick a horse you believe will cross the finish line first. It's simple and classic, which is why it's favored by many entering the realm of Hong Kong Horse Racing odds.
Place: A little more forgiving than the 'Win' bet, here, you wager on a horse to finish either first or second. While the payout might be less compared to the 'Win' bet, the odds of winning are increased.
Show: Broadening the net further, a 'Show' bet involves selecting a horse to finish in any of the top three positions.
Quinella: This bet requires punters to select two horses to finish first and second, in any order.
Exacta: Similar to the Quinella, but here, you're predicting the exact order of the top two finishers.
Trifecta: As the name suggests, you're betting on the exact order of the first three horses to finish.
Special Bets: Horse Racing often introduces event-specific wagers, such as 'Futures', where punters can bet on potential participants of a major race well in advance, or 'Proposition Bets', which revolve around specific outcomes within the race, apart from the winner.
Understanding Horse Racing Betting Odds in Hong Kong
The essence of wagering lies in the odds, as they determine the potential payout of a bet. When diving into the world of online Horse Racing betting odds in Hong Kong, it's crucial to grasp the types of odds and what they represent.
Fractional Odds: Predominantly used in Hong Kong, these are presented as fractions, like 5/1 (read as "five-to-one"). If a horse's odds are 5/1, and you bet $1, you'll receive $5 in winnings, plus your initial stake, making it $6 in total.
Decimal Odds: Increasingly popular due to their simplicity, decimal odds show how much a bettor wins for every $1 wagered. For instance, odds of 6.00 mean that for every $1 bet, the return is $6 (including the stake).
Moneyline (or American) Odds: Less common in Hong Kong, these odds are either positive or negative. A positive figure indicates how much profit you'll make on a $100 stake, while a negative figure shows how much you need to stake to make a $100 profit.
Strategies and Systems in Horse Racing
When it comes to strategies, Horse Racing offers myriad options, thanks to the sport's inherent unpredictability. A few prevalent strategies include:
The Dutching System: This involves betting on more than one horse in a race, adjusting the stake to ensure a consistent profit regardless of which of your selections wins.
Value Betting: Punters identify horses they believe the bookmakers have underpriced, thereby representing true value, and then wager on them.
Lay Betting: Instead of backing a horse to win, you're essentially betting on the horse to lose.
Statistical Analysis: Leveraging data and previous race statistics to inform bets is a methodical approach many seasoned punters use.
Best Horse Racing Betting Apps in Hong Kong
In an age where technology is integral to everyday life, the appeal of mobile apps, particularly for Horse Racing wagering, has witnessed a meteoric rise in Hong Kong. While betting websites offer the allure of detailed statistics and comprehensive interfaces, mobile apps streamline the wagering process, emphasizing user experience and simplicity.
Mobile apps dedicated to Horse Racing betting in Hong Kong not only provide a platform for wagers but also bring a plethora of advantages over traditional websites:
Accessibility: With an app, you have the luxury to place wagers anytime, anywhere. Whether you're commuting or waiting in line, the entire Horse Racing universe is just a tap away.
Optimized User Experience: Apps are specifically designed for mobile devices. This leads to smoother navigation, intuitive interfaces, and faster load times compared to accessing websites on mobile.
Instant Notifications: Real-time updates on odds, race start times, and results are pushed directly to your device, ensuring you never miss an opportunity.
Integrated Features: From digital wallets to video streaming of live races, apps provide a cohesive experience, converging all necessary features under one digital roof.
Top Tips for Horse Racing Betting in Hong Kong
Venturing into the thrilling world of Horse Racing wagering in Hong Kong can be both exciting and overwhelming. The dynamic nature of this activity demands astute strategies and informed decisions to maximize profits and enhance the overall experience. Here are some crucial tips and advice that can aid enthusiasts in elevating their Horse Racing betting game in Hong Kong.
Educate Yourself: Delve deep into the racing ecosystem. Familiarize yourself with jockeys, horses, and their track records. Understanding the intricacies of races and their participants enhances your capability to make informed decisions, thereby increasing your chances of success.
Explore Hong Kong Horse Racing Forums: Engage in discussions, share insights, and seek advice from seasoned punters on various forums. This interaction can provide a wealth of knowledge and Hong Kong Horse Racing free tips, empowering you to refine your strategies.
Manage Your Bankroll Wisely: Allocate a specific budget solely for wagering and adhere to it diligently. Never chase losses and avoid the temptation of placing impulsive bets. Financial discipline is paramount in sustaining this activity in the long run.
Leverage Hong Kong Horse Racing Tips: Use professional advice and tips to guide your wagering decisions. Several platforms offer Horse Racing betting tips for Hong Kong, enabling you to make well-informed bets and potentially increase your profit margins.
Value Seeking is Key: Always search for value in your selections. This implies looking for opportunities where you believe the chances of a horse winning are better than the odds being offered, hence maximizing the return on investment.
Stay Updated on Race Day Conditions: The condition of the track, the weather, and the health of the horse on the race day can significantly impact the outcome. Being aware of these factors allows for more accurate predictions and decisions.
Diversify Your Wagers: Avoid putting all your eggs in one basket. Spread your bets across different races, horses, and bet types, mitigating risks and enhancing your chances of securing a win.
How to Make a Correct Prediction on the Outcome in Horse Racing?
Predicting the outcome in Horse Racing is much more than mere luck. It's a calculated approach that, when done right, can lead to successful results in the world of Horse Racing sports wagering in Hong Kong. As one delves into Hong Kong Horse Racing online betting, understanding the intricacies of the game is vital. Here's a guide to aid enthusiasts in making informed predictions:
Research Is Key: Before committing to any prediction, immerse yourself in the stats. Dive deep into the horse's past performances, jockey's track records, and any related news that could influence the outcome.
Track and Weather Conditions: The condition of the racecourse and the prevailing weather can significantly alter the outcome. Certain horses perform better on specific tracks and in particular weather conditions. Keeping an eye out for these details can give you an edge.
Horse's Health and Fitness: Like any athlete, a horse's current health and fitness levels can impact its performance. Regularly check for any news or updates regarding the horse's physical condition leading up to the race.
Horse and Jockey Partnership: Often, the synergy between a horse and its jockey can be a determining factor. Some pairs have a history of performing exceptionally well together. Such information can be crucial in making a prediction.
Latest Training Runs: A horse's recent training sessions can provide insights into its current form. Positive training runs might indicate a horse that's ready to perform at its peak.
Market Movements: Keeping an eye on the odds and any significant market movements can offer clues. Drastic changes in odds might indicate insider information or other factors influencing the race outcome.

Top Bonus Offers from Horse Racing Betting Sites in Hong Kong
The allure of Horse Racing isn't solely limited to the thrill of the races; it's also amplified by enticing bonus offers from numerous wagering platforms in Hong Kong. Such promotions are tactically designed to attract both new and seasoned punters, enhancing their wagering experience.
One of the most sought-after promotions is the Horse Racing welcome bonus in Hong Kong. This bonus is often provided to new users as a match on their initial deposit or even a free bet. The advantage? It offers newcomers a financial cushion to start their wagering journey, allowing them to explore without risking a significant chunk of their funds.
But the promotions aren't just for the newcomers. Regular punters diving into Horse Racing online betting in Hong Kong can benefit from various reload bonuses. These bonuses are designed to reward loyal users by providing them with extra funds or free bets upon making subsequent deposits.
Then there's the Cashback Bonus. For those who bet on Horse Racing in Hong Kong, days when luck isn't on their side are inevitable. During such times, cashback bonuses can be a saving grace, returning a percentage of lost wagers back to the punter's account.
However, it's essential to tread with caution. While bonuses enhance the wagering experience, they come with strings attached – the wagering requirements. These dictate how many times the bonus amount needs to be wagered before withdrawals can be made. Always ensure to read the terms and conditions thoroughly.
Banking Options on Horse Racing Betting Sites in Hong Kong
When engaging in Horse Racing real money betting in Hong Kong, it's essential for punters to have a range of reliable and convenient payment systems at their disposal. Thankfully, Horse Racing Betting Sites in Hong Kong have kept pace with global financial trends, offering an array of banking methods that cater to various preferences and needs.
Punters can delight in the knowledge that these platforms support a myriad of payment solutions. E-wallets have gained immense popularity due to their swift transaction times and heightened security features. Among the favorites in Hong Kong are options like PayPal, Neteller, and Skrill, which provide instant deposits and timely withdrawals.
For those who prefer traditional methods, credit and debit cards from major institutions like Visa, MasterCard, and Maestro are also accepted. These offer a straightforward way to fund one's account, especially for those just stepping into the realm of Hong Kong Horse Racing cash betting.
Online payment systems, including the likes of Trustly and Sofort, have also found favor among the punters, ensuring direct bank-to-bank transfers without the need for intermediary services.
Furthermore, some bettors appreciate the anonymity and control provided by pre-payment systems and vouchers, such as Paysafecard. These allow users to deposit a predetermined amount without linking to a personal bank account.
In this digital age, it's no surprise that cryptocurrency transactions have made their way into the arena. Betting platforms now commonly accept Bitcoin, Ethereum, and other altcoins as valid payment methods, catering to the tech-savvy bettor.
Sports that Will Appeal to Horse Racing Fans in Hong Kong
For enthusiasts of online Horse Racing in Hong Kong, the thrill of the chase and the unpredictability of the outcome are unparalleled. However, there are other sports events that provide a similar adrenaline rush and can be just as exhilarating for those inclined towards diversification in their wagering habits. Let's explore the top three sports that might appeal to Horse Racing aficionados based on their dynamics and wagering style.
Greyhounds:
Arguably the closest to horse racing in terms of pace and unpredictability, greyhound racing is a firm favorite among many punters. Just like the equine counterparts, strategies like studying the track form, understanding the trainers, and analyzing the dog's performance in previous races play a pivotal role. The race's fast-paced nature and the strategic aspect of picking the right contender make greyhound racing an excellent alternative for those seeking Hong Kong Horse Racing betting in Asia.
Formula 1:
For those drawn to speed and strategy, Formula 1 racing offers a unique blend of both. Similar to Horse Racing, the outcome depends on not just the driver but also the team's strategies, car performance, and unexpected events during the race. The dynamics of F1 races are often dictated by split-second decisions, making it an exhilarating option for those used to the pace of equine races.
MMA & UFC:
Though combat sports might seem a world apart from horse racing, the element of unpredictability and the study of form and technique are comparable. Bettors often delve deep into fighters' previous performances, their strengths, weaknesses, and training camps – akin to studying a horse's form and lineage.
TL:DR – Horse Racing Betting in Hong Kong
Prominence and Popularity: Horse racing stands as an integral aspect of Hong Kong's sports culture. With a rich history and immense popularity, it attracts enthusiasts both locally and internationally. Recognizing this allure, various online Horse Racing sites in Hong Kong offer a platform for bettors to engage in the sport.
Mobile Convenience: The rise of mobile betting apps tailored for Hong Kong's horse racing scene ensures that enthusiasts can engage in wagering anytime, anywhere. These apps have shown a notable edge over traditional websites, enhancing user experience with streamlined features and real-time updates.
Informed Betting: To increase one's chances at successful wagering, understanding the nuances of the sport, researching the participating horses and jockeys, and staying updated with tips and advice is crucial. Various online forums and platforms provide Hong Kong Horse Racing tips for informed betting decisions.
Bonuses & Banking: Renowned Horse Racing bookies in Hong Kong entice punters with lucrative bonuses, each designed to suit different betting styles and preferences. Furthermore, these platforms support a myriad of payment options, ensuring a seamless financial transaction experience for users.
Sports Alternatives: For those looking to diversify their betting interests, other sports like greyhound racing, Formula 1, and MMA & UFC offer a similar thrill and strategic depth as horse racing, making them appealing alternatives for punters in Hong Kong.
Conclusion
Horse Racing betting in Hong Kong is more than just a pastime; it's a deep-rooted tradition, a dynamic interaction between history, sport, and strategy. For those looking to immerse themselves in this captivating arena, the plethora of Horse Racing betting sites in Hong Kong offers a safe and engaging platform. These sites have evolved to provide bettors with a comprehensive, user-friendly experience, ensuring that even the most novice of punters can place a trusted Horse Racing bet in Hong Kong with confidence. As the sport continues to flourish, so does the digital landscape supporting it, promising a future where the thrill of the race and the excitement of the bet go hand in hand, reflecting the enduring spirit of Hong Kong's equestrian legacy.
FAQs on Horse Racing Betting in Hong Kong
What are the top tips for Horse Racing betting in Hong Kong?
To enhance your chances, consider studying the horse's previous performances, track conditions, and jockey statistics. Engage in forums and leverage Hong Kong Horse Racing online resources for insights and free tips.
How can I make a correct prediction on the outcome in Horse Racing?
Successful predictions often result from a combination of studying race cards, understanding horse pedigrees, evaluating track conditions, and leveraging analytics. Diversifying your bets can also improve your odds.
What bonuses are offered by Horse Racing betting online sites in Hong Kong?
Betting sites offer various bonuses such as welcome bonuses, cash-back promotions, and loyalty points. Each comes with its conditions, so it's essential to read the terms before availing them.
Which banking options are available for online Horse Racing betting in Hong Kong?
Most sites support e-wallets, credit/debit cards, online payment systems, pre-payment vouchers, and cryptocurrency transactions. Select the one that offers convenience and security for your transactions.
Are there other sports that Horse Racing fans in Hong Kong might enjoy betting on?
Certainly! Fans might also find excitement in sports like greyhounds, formula 1, and rugby. These sports offer similar thrills and strategic betting opportunities comparable to Horse Racing.
Read this page in other languages: