Legality of Gambling in China
Gambling activities in China operate under a complex legal framework shaped by the country's cultural norms and government regulations. While most forms of gambling are prohibited, some state-sanctioned lotteries provide legal betting options.
According to a recent study, over 50% of psychiatrists in China have treated patients with gambling addiction, indicating that despite illegality, many citizens engage in unauthorized betting. Nearly 90% of psychiatrists view gambling as an important public health issue.
The primary legislation governing gambling is Article 303 of the PRC's Criminal Law, which bans gambling for profit and running gambling operations. Offenders can face up to 3 years in prison. Specifics define gambling as groups above 3 betting over 50,000 RMB.
The law allows two government lotteries – the Welfare Lottery and Sports Lottery, generating billions in annual revenue. Beyond this, all gambling is illegal, including sports betting and online gambling, which faces the same prohibitions as offline.
Multiple agencies oversee China's gambling regulations. The Ministry of Finance regulates the national lottery industry. The Ministry of Civil Affairs manages the Welfare Lottery, while the General Administration of Sports regulates the Sports Lottery.
While most gambling is banned in China, the state permits two lottery options. However, illegal betting remains popular, creating social issues that many psychiatrists want addressed. The law makes no distinction between offline and online gambling.
Gambling laws in China
China has strict laws regulating gambling activities, with only limited exceptions for state-run lotteries. Oversight and enforcement aim to limit unauthorized gambling, which remains popular despite facing severe penalties. Multiple government bodies oversee gambling legislation and licensing. Penalties for violating China's gambling prohibitions can be severe.
Who grants gambling licences in China?
The State Council of the PRC issues licenses for the two state-run lotteries – the Welfare Lottery and Sports Lottery. These are the only legal gambling operations in China.
How strictly regulated is Gambling in China?
Gambling in China is very strictly regulated. Beyond the two government-approved lotteries, all other forms of gambling are illegal. There are laws explicitly prohibiting online gambling, sports betting outside of the Sports Lottery, and facilitating Chinese citizens to gamble abroad.
What are the penalties for legal entities that break laws of Gambling in China?
For companies, penalties for violating China's gambling laws can include business suspensions, revoked credentials, and criminal prosecution of employees involved in illegal operations. Entities may also be added to a proposed cross-border gambling blacklist.
What are the penalties for ordinary users as individuals who violate laws of Gambling in China?
Individuals caught illegally gambling can face fines, arrests, blacklisting from travel, and imprisonment up to 3 years. In 2021, punishments increased to further emphasize the illegality of unauthorized gambling. However, citizens involved in illegal gambling can receive amnesty by cooperating with authorities.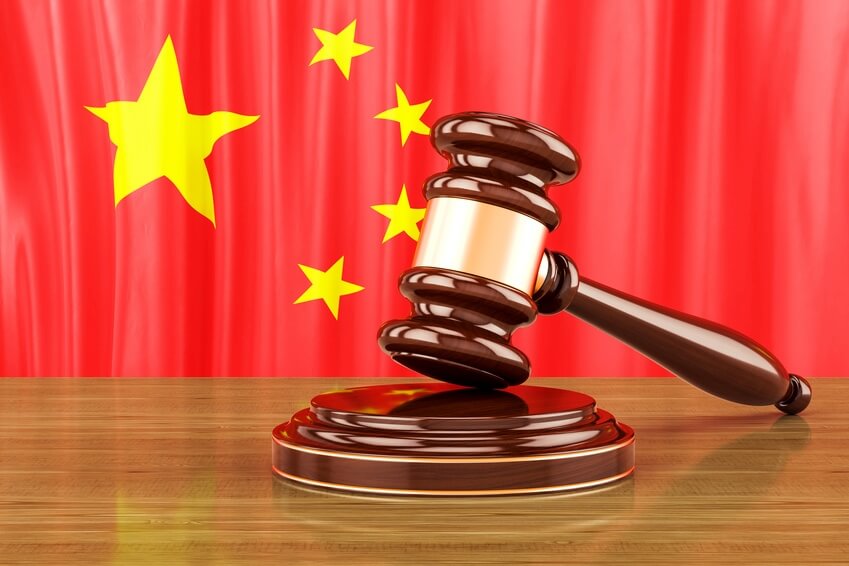 Popular Markets of Gambling in China
Online and offline betting and gambling have minimal legal options in China. The state Sports Lottery enjoys significant use but remains restricted. Meanwhile, illegal offline and online betting persist despite facing strict laws, showing an underlying demand.
Betting
While most forms of betting are illegal in China, some trends emerge in terms of popular sports and events for gambling. Let's take a closer look at the betting options.
Online
Online betting is illegal in China, despite some offshore websites targeting Chinese customers. The government prohibits all forms of online gambling, including online sports betting. Chinese authorities regularly clamp down on illegal online gambling operations and block payments to unauthorized sites.
According to one study, China's offshore online betting gross win has grown from 829 million RMB in 2003 to a projected 33.7 billion RMB by 2028. This growth suggests an increase in online gambling's popularity, despite its illegal status.
Offline
Offline betting options are also extremely limited in China. The only legal form is the state-run Sports Lottery. All other physical sportsbooks and betting shops are prohibited.
The Sports Lottery has seen substantial growth, from 1 billion RMB in sales in 1995 to over 400 billion RMB projected by 2028. This shows steady popularity for the one legal sports betting option. However, all other physical sports betting is illegal.
Casino Games
Land-based and online casinos are illegal in mainland China. Only the special administrative regions of Macau and Hong Kong permit casino gambling.
Mainland citizens cannot legally access online casino sites. However, data shows steady growth in offshore online casino gross win from China, climbing from 373 million RMB in 2003 to a projected 16 billion RMB in 2028. This indicates continuing demand for online casino games despite restrictions.
In physical casinos, table games like baccarat, blackjack and sic bo appeal to Chinese gamblers. Macau's casinos draw visitors from the mainland seeking to play popular games in a legal setting. However, domestic casinos are prohibited.
Online Lotteries
China has strict controls over online lotteries. The Welfare Lottery and Sports Lottery once allowed online ticket sales but suspended this in 2015. Currently, no online lotteries are permitted.
The welfare and sports lottery products can only be purchased in-person at authorized vendors. However, illegal agents have enabled online lottery purchases linked to physical tickets. China has cracked down on unauthorized online lottery sales, upholding the in-person requirement.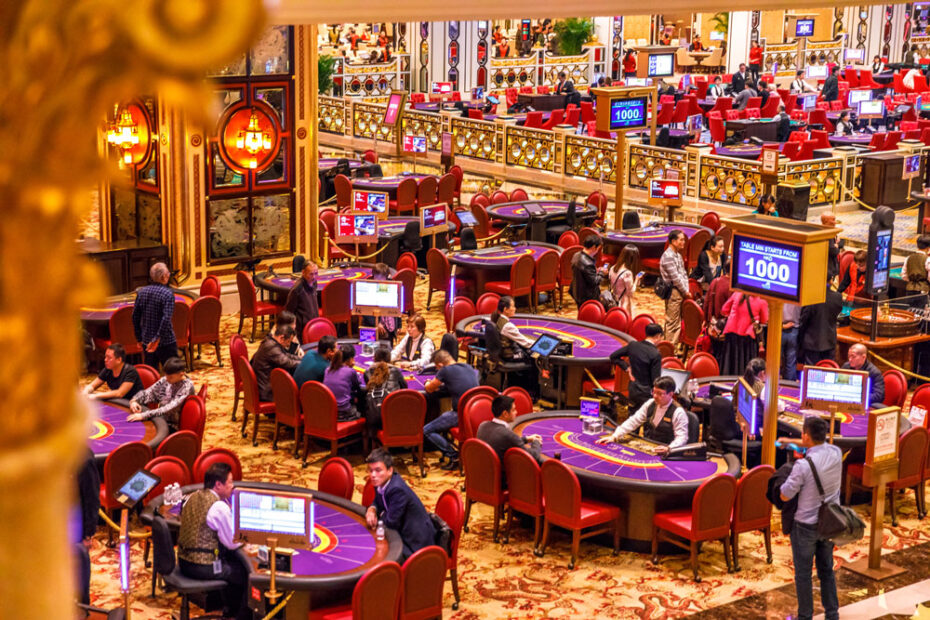 What are the options for those who do want to try entertainment of Gambling in China?
While most gambling is illegal in China, some offshore sites allowaccess with certain risks and drawbacks. Using unofficial methods to access blocked content also carries responsibility.
Some foreign online casinos and betting sites accept players from China, despite operating in a legal gray area. Providing anonymity and encryption, these offshore sites offer casino games and sports betting officially prohibited domestically. However, legality is dubious and funds may be at risk.
Various tools like VPNs can bypass internet blocks to offshore gambling sites. However, these tools have unclear legality and users face potential penalties if caught accessing illegal content. Anonymity is also not guaranteed.
In physical casinos, travel to Macau or Hong Kong allows mainlanders to legally access table games, slots and poker. However, junkets and tours organized specifically for gambling purposes violate mainland laws.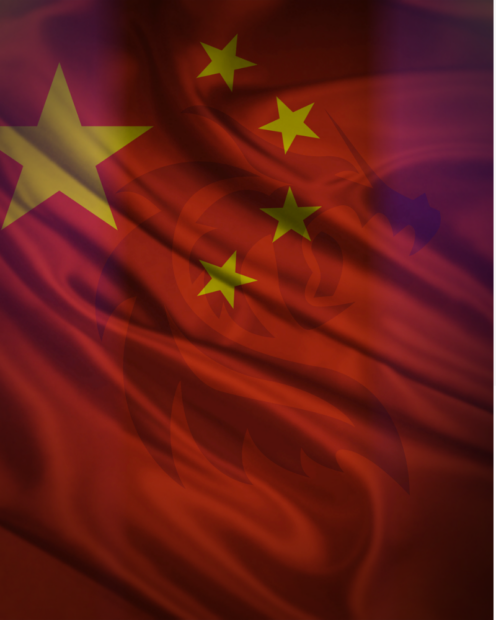 Check out more betting and gambling sites for the China:
A reminder of responsibility
Citizens should remember that skirting gambling prohibitions, even through offshore sites, carries legal and financial risks. Unregulated sites bring concerns over fair play and withdrawals. And addiction can develop regardless of legality. So wisdom and restraint remain essential.
Where can I find help in China if I have a gambling addiction?
Psychiatric studies show most doctors in China recognize gambling disorder as a health issue. But dedicated services remain limited. Joining a global support community may help those struggling with addiction, although local orgainizations specific to China are sparse currently. Expanding resources is an ongoing advocacy issue.
TL;DR
Gambling in China operates under strict laws, with only state lotteries fully legalized. Data shows over 50% of psychiatrists treat gambling addiction, reflecting popularity of unauthorized betting.
The Criminal Law bans unapproved gambling, punishable by years in prison. The state monopolizes gambling through the Welfare and Sports lottery. In 2022, lottery sales reached 610 billion RMB.
Online and offline betting have minimal legal options, restricted to the Sports Lottery. Yet offshore sites targeting China saw over 24 billion RMB in online betting gross win in 2022.
Football betting is on the rise, while basketball and table tennis also attract gamblers. Casino games and online lotteries are illegal in the mainland. Macau and Hong Kong are exceptions permitting casinos.
VPNs and foreign sites enable access to prohibited content, but legality is questionable. For addiction help, resources within China are limited, making global support communities more viable currently.
In summary, most gambling is banned in China, but many citizens participate regardless, contributing to a robust though legally ambiguous market. Expansion of regulated gambling and support services remains controversial.
Сonclusion
In conclusion, while most gambling is prohibited in China, citizens still find ways to access popular games and betting opportunities through unauthorized methods. The legal market remains limited to state-run welfare and sports lotteries, although illegal gambling persists. Based on projections, offshore sites and tools for bypassing restrictions will likely continue serving bettors and gamblers seeking entertainment options unavailable domestically. However, partaking in unlawful activities carries inherent risks that individuals must weigh conscientiously. For those who develop problems with addiction, local resources are currently scarce, making communities and services outside China more viable alternatives. The gambling landscape in China remains in flux, caught between high demand and strict control. But with smart, informed decisions, interested parties can still explore available avenues and manage risks wisely.
FAQ
Is Online Gambling legal in China?
No, online gambling is illegal in China. The government prohibits all forms of unauthorized online betting and gaming.
Which laws and acts regulated Gambling in China?
Key regulations are Article 303 of the Criminal Law, the 2005 Interpretation, and 2021 amendments increasing penalties. The State Council oversees lottery licensing.
What are the penalties for Gambling in China?
Penalties include fines, arrests, blacklisting from travel, and imprisonment up to 3 years. Fines over 50,000 RMB or operations with 5,000 RMB revenue can lead to 3-10 years jail time.
Are there any penalties for using offshore sites for Gambling in China?
Yes, offshore gambling sites operate in a legal gray area but come with financial and legal risks. Gamblers caught using prohibited sites and services can face steep fines or jail time.
Is it safe to use cryptocurrencies for Gambling in China?
No, cryptocurrencies provide limited anonymity and using them for illegal gambling still risks severe penalties if detected and prosecuted.
What local services are available to help people with addiction of Gambling in China?
Currently very limited. Most medical experts recognize gambling disorder but dedicated services are scarce in mainland China. Joining global support communities may be more viable.
Read this page in other languages: