Legality of Gambling in Cambodia
Gambling in Cambodia has seen rapid growth and change in recent years. With the 2020 passage of the Law on Management of Commercial Gaming, Cambodia now has comprehensive legislation governing its gambling industry for the first time. This law categorizes commercial gambling into casino games, luck-based games, betting games and more. It also established the Commercial Gambling Committee of Cambodia (CGCC) as the regulatory body overseeing gambling.
Prior to this law, Cambodia's gambling landscape operated in a legal gray area. Now there is clearer delineation between legal and illegal activities. The CGCC designates permitted zones where casinos and other gambling establishments can legally operate. There also remain prohibited zones such as around heritage sites where gambling is restricted.
Legal gambling in Cambodia is accessible to foreign visitors but remains banned for local citizens, except those working in the gambling industry. Popular permitted activities for tourists include casinos, lotteries, sports betting, poker and more. Many lavish integrated casino resorts cater primarily to foreign clientele.
In 2019, Cambodia's casino industry generated an estimated $3.64 billion USD in revenue and employed over 50,000 Cambodians. The market has grown at an average rate of 22% annually from 2014-2019. Cambodia now boasts over 100 casinos, with major hubs in Phnom Penh, Siem Reap, and the coastal city of Sihanoukville.
While land-based gambling for foreigners is legal and thriving, the law is less clear regarding online gambling. Cambodia has not officially legalized or regulated online casinos, sportsbooks and other internet gambling platforms. Without explicit legal allowances for online gambling, these types of sites remain in a legal gray area but are accessible from within Cambodia.
With the Law on Commercial Gaming, Cambodia now has a robust legal framework governing its land-based gambling sector. However, the lack of clarity around online gambling leaves that market sector more vulnerable to potential risks. Further legislation specifically addressing internet gambling could help strengthen consumer protections for Cambodians gambling online.
Gambling Laws in Cambodia
With the passage of the Law on Management of Commercial Gaming in 2020, Cambodia established its first comprehensive legal framework governing gambling activities. This law along with subsequent regulations and guidelines shape the regulatory environment for legal gambling in Cambodia.
Who grants gambling licences in Cambodia?
The Commercial Gambling Committee of Cambodia (CGCC) is the primary body responsible for licensing major gambling activities within permitted zones in Cambodia. The CGCC issues licenses for casinos, betting games, luck-based games and more. It also approves integrated casino resort developments. Before granting a licence, the CGCC reviews applications and evaluates criteria like the company's legal registration status.
How strictly regulated is gambling in Cambodia?
Gambling is strictly regulated under the new laws. The CGCC closely oversees licensing, sets detailed application requirements, designates permitted locations, collects taxes and fees, monitors compliance, and disciplines violations with penalties. Cambodia does not take a laissez-faire approach – the regulations aim to exert control over a fast-growing industry.
What are the penalties for legal entities that break laws of gambling in Cambodia?
For licensed gambling operators, penalties for legal violations include escalating punishments like written warnings, suspensions, and ultimately licence revocations by the CGCC. Unlicensed gambling operations face more severe criminal penalties including potential imprisonment for those involved under Cambodia's criminal code.
What are the penalties for ordinary users as individuals who violate laws of gambling in Cambodia?
Regular citizens face restrictions rather than penalties. Locals are largely prohibited from gambling, with exceptions for those employed in the industry. Foreign tourists can legally access most gambling activities. Penalties primarily focus on gambling operators. Individual bettors or players would not typically be subject to punishments for participating in legal gambling permitted for foreigners. However, Cambodian citizens who illicitly take part could potentially face minor fines.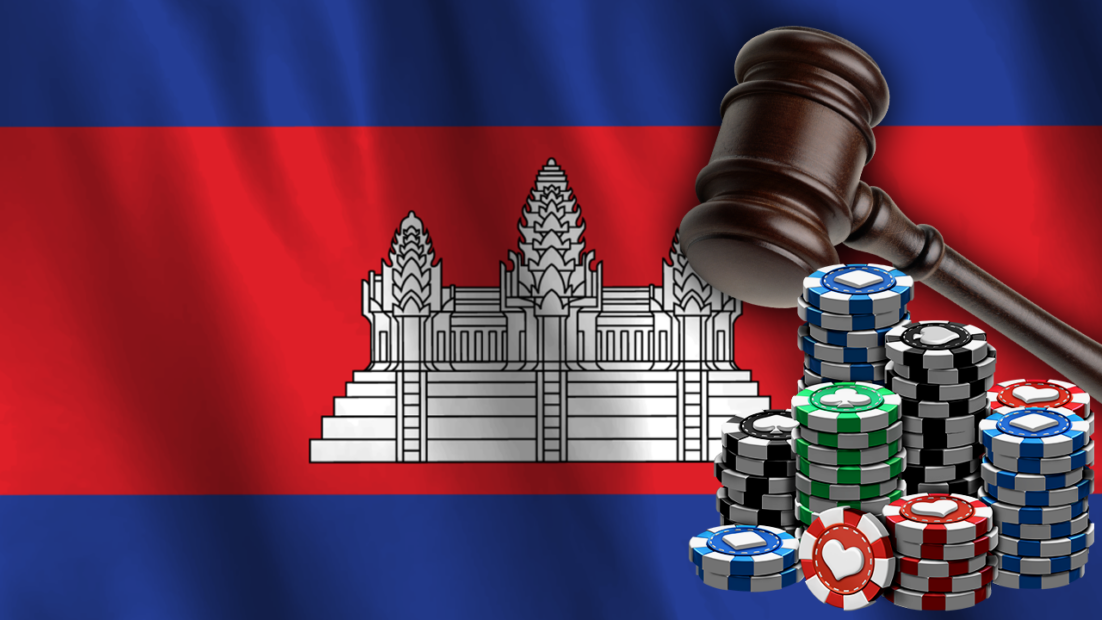 Popular Gambling Markets in Cambodia
Cambodia's gambling industry generates revenue from a range of permitted activities. Two major gambling markets are the casino sector and sports betting.
Betting
Betting on sporting events has emerged as a lucrative gambling segment in Cambodia. Both legal land-based sportsbooks and illegal localized bookmakers facilitate sports betting. Football wagers make up the largest share, followed by other sports like basketball, tennis and boxing. While regulated offline betting is confined to brick-and-mortar venues, online sports betting occupies a legal gray area. The following sections explore onsite and online wagering preferences in more detail.
Online
While land-based betting is legal for foreigners in Cambodia, the status of online betting remains more ambiguous. Cambodia has not passed legislation specifically legalizing or regulating online betting sites, sportsbooks or wagering apps. However, many international online bookmakers accept bets from customers located in Cambodia.
Football betting makes up the largest share of Cambodia's online betting market. The English Premier League, La Liga, Serie A, and the World Cup and Asian Cup tournaments see high betting volume from Cambodian punters. Mobile apps from Asian bookies that offer live in-play betting further drive online wagering.
With increasing internet access, Cambodian bettors move towards convenience of online platforms. Yet without regulatory oversight, offshore sites pose risks around security of funds and integrity of betting operations. Passage of a legal framework for licensing online sportsbooks registered in Cambodia could better protect consumers.
Offline
Legal physical sportsbooks exist mainly in casino complexes and resorts in permitted gambling zones. These cater mostly to foreign tourists, as locals are restricted from casino-based betting. Popular sports offered include football, basketball, tennis, MMA and boxing. While legal regulations focus on land-based sportsbooks, illegal offline local bookmakers also thrive, facilitating betting on sports and informal events. Stricter enforcement of unlicensed gambling could limit black market operations.
Casino Games
Casino gambling is a pillar of Cambodia's gambling industry. In 2019, Cambodia's casinos generated an estimated $3.64 billion USD in gaming revenue. There are over 100 licensed casinos operating in the country, primarily in major hubs like Phnom Penh, Siem Reap, and Sihanoukville.
Popular casino games offered at legal land-based venues include poker, blackjack, roulette, baccarat, and electronic slot machines. Poker brings in a significant portion of casino revenue. Baccarat is also widely played among Asian gamblers who frequent Cambodian casinos.
While Cambodia has well-established laws governing traditional casinos, the legal status of online casinos is ambiguous. There are currently no laws expressly permitting or prohibiting virtual online casinos accessible from within Cambodia. Some offshore online casinos accept players from Cambodia in a legal gray area. Without regulation, these sites pose risks around game fairness, responsible gambling and data security. Locally licensed online casinos could offer increased protections.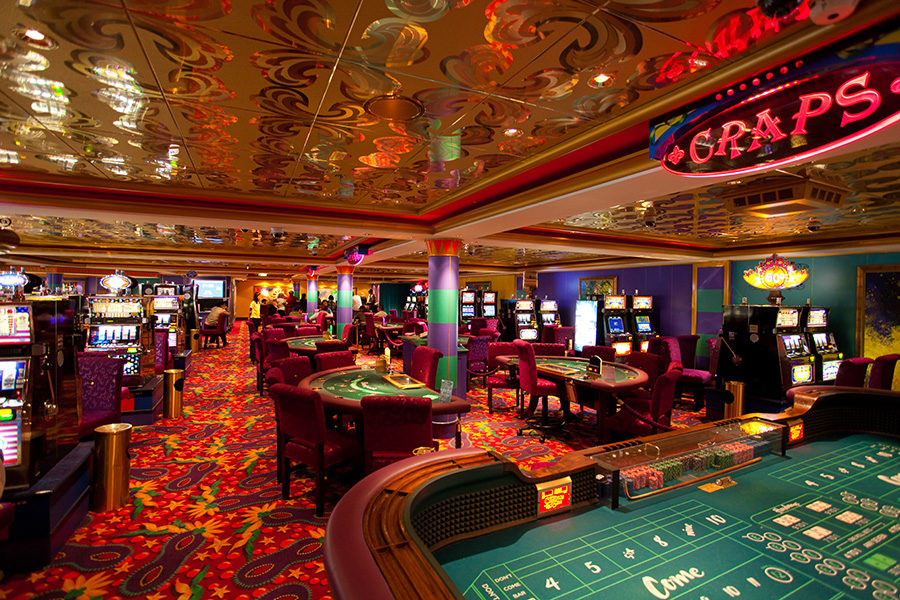 Online Lotteries
Cambodia has not passed legislation to authorize domestic online lotteries. No major Cambodia-based online lotto sites are known to operate. However, some international lottery betting sites accept Cambodia players. These offshore sites allow betting on the results of popular overseas lotteries like Powerball and Mega Millions in the US.
In 2019, the global online lottery market was estimated at $10 billion USD in gross winnings, with projected growth to over $20 billion by 2027. Cambodia represents a small portion, but still supplies players to unregulated international lottery sites. Locally certified online lottery operations could capture more of this potential revenue for Cambodia's economy.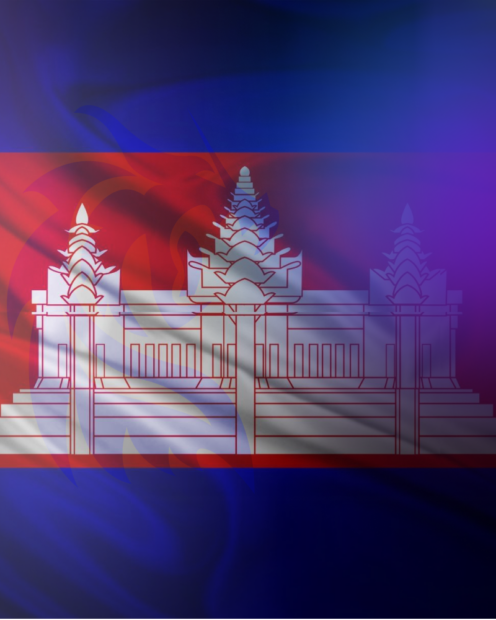 Check out more betting and gambling sites for the Cambodia:
What are the options for those who do want to try entertainment of Gambling in Cambodia?
While gambling is prohibited for citizens and residents, visitors to Cambodia have access to licensed casinos, sportsbooks and other gambling activities permitted in designated zones. However, those looking for options like online casinos or betting encounter ambiguity, as Cambodia has not expressly legalized remote gambling.
There are offshore online casinos and sports betting sites that accept players from Cambodia. These international operators fill the void of locally regulated real-money internet gambling. Offshore sites provide access but also have risks around security, game fairness and responsible gambling protections.
Informed consumers may weigh the pros and cons of using regulated land-based venues versus unregulated sites. One's personal appetite for risk determines comfort level. It remains an individual's responsibility to follow the laws where they live and travel. Moderation and setting limits are wise precautions when partaking in any form of gambling.
A Reminder of Responsibility
While legalized gambling presents entertainment opportunities, it also poses addiction risks for some. Gambling should be enjoyed responsibly, with prudent limits and budgeting. Before getting started, taking an honest self-assessment of one's motivations and susceptibility to compulsive behaviors is wise. For those who do develop unhealthy gambling habits, support resources exist.
Where can I find help in Cambodia if I have a gambling addiction?
Gambling can become addictive, just like other behaviors. Maintenance of healthy limits is advisable. Those struggling with compulsive gambling can find support through organizations like Gamblers Anonymous. Though Cambodia does not have GA meetings, virtual meetings are open to anyone needing help, including Cambodians. There are also addiction and mental health hotlines one can call for counseling. Responsible gambling resources exist, for those who seek them out.
TL:DR
Gambling in Cambodia has grown into a thriving industry, with over 100 licensed casinos generating $3.64 billion in revenue in 2019. Recent laws like the 2020 Law on Commercial Gaming have established clearer regulations after years of ambiguity.
The Commercial Gambling Committee of Cambodia now oversees licensing and permitted zones for land-based gambling like casinos, sportsbooks, and lotteries catering primarily to foreign tourists. Gambling remains prohibited for local citizens except those employed in the industry.
While Cambodia has a strict legal framework for physical gambling venues, remote online gambling exists in a gray area without explicit legislation. Offshore online casinos and betting sites operate in an unregulated space, posing risks for Cambodian consumers.
Moving forward, Cambodia's land-based gambling sector will continue expanding with integrated resort-casinos as the centerpiece. Potential passage of remote gambling laws could pave the way for licensed domestic online casinos, sportsbooks and lotteries.
With any form of gambling, responsible engagement is advisable. Support resources like Gamblers Anonymous are available for those that develop unhealthy gambling habits and need help regaining control.
Check out other best betting sites for top Asian countries:
Conclusion
In conclusion, Cambodia has developed a robust framework governing its land-based gambling sector, while online gambling remains unregulated. For foreigners, there are legal in-person entertainment options at casinos, sportsbooks and more in permitted zones. Locals have limited access but can find offshore sites accepting Cambodian players.
Potential future reforms could clarify and regulate remote gambling, addressing risks while capturing revenue potential. With the global online gambling market projected to reach $127 billion by 2027, Cambodia is still formulating its role.
In the interim, consumers make personal choices on accessing regulated versus unregulated gambling options. Responsible engagement with lucid budgets protects well-being. Treatment resources exist for those needing help. With informed decisions, foreigners, residents and citizens can partake in permitted entertainment gambling offers growth, revenues and enjoyment when done prudently.
FAQ
Is Online Gambling legal in Cambodia?
Cambodia has not passed laws specifically legalizing or regulating online gambling. Offshore sites operate in a legal gray area without oversight.
Which laws and acts regulated Gambling in Cambodia?
The 2020 Law on Commercial Gaming is the primary legislation. The Commercial Gambling Committee of Cambodia also issues additional regulations.
What are the penalties for Gambling in Cambodia?
Licensed operators face sanctions like license suspension. Unlicensed venues can face criminal penalties. Individuals generally don't face penalties, except fines for locals illegally gambling.
Are there any penalties for using offshore sites for Gambling in Cambodia?
There are currently no Cambodian laws imposing direct penalties on players using offshore sites. The risks are around the site's integrity, not legal punishments.
Is it safe to use cryptocurrencies for Gambling in Cambodia?
Cryptocurrencies are not directly addressed under current laws. Their use does not itself appear to carry specific legal risks. As with any funds, consumers should exercise caution.
What local services are available to help people with addiction of Gambling in Cambodia?
There are currently no Cambodia-based organizations focused on gambling addiction. But international groups like Gamblers Anonymous provide online resources and support accessible to Cambodians.
Read this page in other languages: