Before we dive into the nitty-gritty, let's set the scene. Imagine walking through a maze of sportsbook providers, each with its unique offerings and allure. This guide aims to be your compass, guiding you through the world of basketball handicap betting. We'll spotlight notable bookmakers, highlight the juicy bonuses they dangle, and demystify the entire betting process.
Now, if we're talking basketball betting, it's almost synonymous with the NBA. This league is the grand stage where stars shine the brightest, attracting the majority of basketball bets. Given its immense popularity, it's only logical that we delve into the intricacies of NBA handicap betting. Plus, it's a known fact: US-based NBA matches often come bearing the most attractive odds. Ready to navigate through this NBA betting odyssey?
Basketball Handicap Markets at a Sportsbook
At its core, handicap betting is about leveling the playing field. Think of it like giving a head start in a race. The perceived "underdog" is given a points boost, making the match more balanced in the eyes of bettors. This is done by adding fictitious points to the actual score. As a result, the favorite – the team expected to win – has a steeper hill to climb. This process effectively "handicaps" the favored team, ensuring that the odds become more appealing for bettors.
It's worth noting that while our focus here is basketball, handicap betting isn't exclusive to this sport. Many other games use similar strategies to ensure balanced odds.
Why do bookmakers adopt handicap betting? Well, without it, betting on a clear favorite would offer very low returns. It's like betting on the sun to rise – there's little thrill or reward in that! Handicap betting jazzes things up, making even the most predictable matches unpredictable.
Lastly, the NBA season is not just about traditional bets. From the classics to the exotic, bookmakers serve a smorgasbord of betting options. We'll further delve into the most sought-after NBA odds and how you can leverage them.
Best Bookmakers for Basketball Handicap Betting
Classic Basketball Handicap
So, what's the fuss about the classic basketball handicap? Well, think of it as an extension of the money line bets. Here, if there's a difference greater than 1.5 points between teams, a -1.5 handicap gets activated, and you're on the winning side. Some bookies even sprinkle in a dash of excitement by offering a draw option, usually based on whole numbers.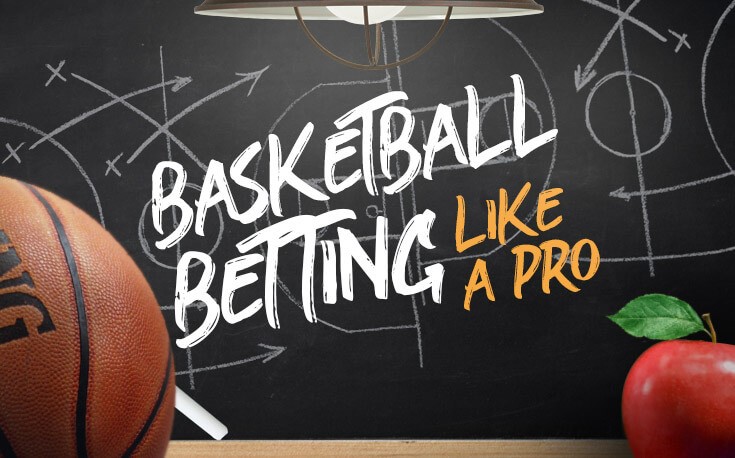 Example of a basketball handicap bet
Imagine your favorite team has a -3 points handicap for a game. If they clinch the game with precisely a 3-point lead, you've got a draw. But a word of caution: such bets aren't common. They're usually overshadowed by the more popular Asian Handicap which avoids the draw scenario. Draws in betting are usually associated with European Handicaps. In the Asian version, a draw due to the bet means your stakes are returned.
The beauty of these bets? You aren't just predicting the winner. For instance, with a -7.5 points handicap on a favorite, even if they triumph with a slim 7-point lead, your bet still sees the light of victory.
How does handicap betting work in basketball?
Handicap Betting is a fascinating game of numbers where the bookmaker essentially evens out the odds. Think of it as giving the underdog a head start in a race. In basketball, this is translated into awarding extra points to the perceived weaker team. As the game concludes, these points get fused with the actual match outcome.
The choices here are aplenty. You can back the underdog by placing a bet that 'handicaps' the favorite. Or go all-in with the underdog. Like placing a +4.5 Handicap bet on them, ensuring that even if they fall short by 4 points, your bet stands tall.
How does handicap betting work in basketball when a draw occurs?
Draws in handicap bets occur when the handicap is a round number. Say you've placed a -5 Handicap bet on a favorite, and they trail by exactly 5 points. Congratulations, your bet still reigns supreme. But remember, this magic is exclusive to European Handicaps, where in most draw scenarios, the stake usually gets refunded. In the Asian counterpart, the draw is a phantom – it doesn't exist.
Example of How does Handicap Betting work in Basketball
Practical Insight into Handicap Betting
Let's crystallize this with an example. Team A squares off against Team B. Team A, the favorite, grapples with a -3 handicap. This means Team B gets a 3-point buffer. For a bettor to emerge victorious here:
Team A must win, but by less than 3 points.
Team A nails it with an exact 3-point lead.
Team A loses the game.
Yet, the above holds true only for European Handicap betting. Venture into the Asian domain, and the bet wins only if Team A either wins by less than 3 points or loses outright.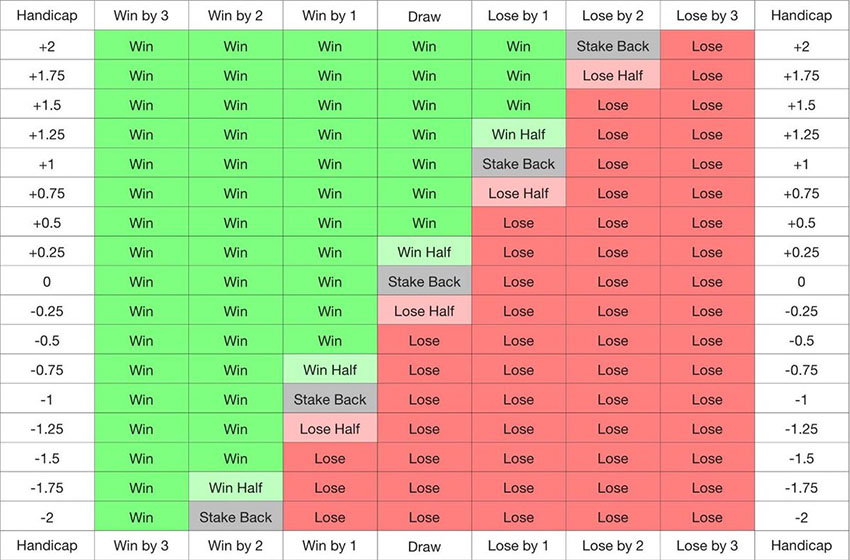 NBA Basketball Handicap Betting Explained
Let's start with the most popular and most traditional way of betting on NBA games. This is most commonly referred to as a point spread, but goes by other names such as the betting line or handicap.
So what is an NBA point spread?
Let's kick things off with the most widely recognized betting method for NBA games – the point spread. This is often synonymously called the betting line or handicap.
So, what exactly does the term 'NBA point spread' denote?
An NBA point spread represents a bookmaker's prediction of the final margin for an imminent NBA match. Bookmakers perceive this 'margin' as an even bet; there's a 50% likelihood the game's conclusion will land either side of their predicted margin. When you wager based on the NBA point spread, you're essentially placing a bet on which side of this margin the final score will fall.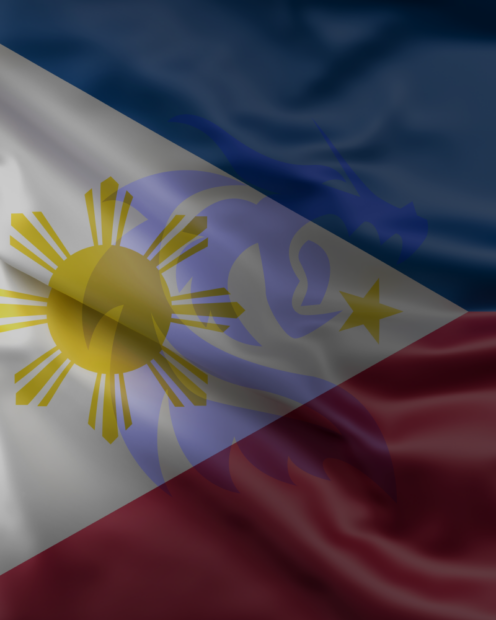 Check out more betting and gambling sites for the Philippines:
How to bet on NBA basketball point spread
To illuminate the concept, consider this hypothetical matchup: Indiana Pacers versus Brooklyn Nets. The point spread might read:
Indiana Paces – 8.5 @ 1.91 odds
Brooklyn Nets + 8.5 @ 1.91 odds
So what does this mean?
The negative handicap indicates that the Pacers are favorites, whereas the positive suggests the Nets are underdogs. In this contest, bookmakers anticipate the game's final margin to fluctuate around 8.5 points in favor of Indiana. As a punter, your task is to determine whether the actual margin will surpass or fall short of this line. If you believe the Pacers will clinch a victory by 9 points or more, your bet should lean towards Indiana at -8.5 points. Conversely, if you're of the view that Brooklyn either secures the win or at worst, loses by 8 points or less, your money should go on Brooklyn at +8.5 points.
Determining If Your NBA Spread Bet Is A Winner
So, how do you discern the fate of your point spread wager?
Let's break it down. Suppose the game concludes with the Pacers at 101 and the Nets at 90. If you had sided with the favored Pacers at -8.5, you'd deduct 8.5 from their final tally, landing at an adjusted score of Pacers 92.5, Nets 90. Since the Pacers, even after the deduction, are ahead, your bet emerges victorious.
On the flip side, betting on the underdog Nets at +8.5 would require you to add 8.5 to their final score, resulting in an adjusted score of Pacers 101, Nets 98.5. Unfortunately, in this scenario, the Nets still trail, signaling a lost bet for you. In NBA parlance, when a team triumphs in a point spread bet, it's commonly termed as the team 'covering the spread'.
Alternatives to Handicap Betting
Basketball enthusiasts looking to diversify their betting avenues have a wealth of options at their disposal. Handicap betting remains a fan-favorite, but several other betting types offer unique angles and excitement. Here's a closer look:
1. Over/Under Totals Market
A prevalent choice among punters is the over/under totals market. In this method:
Bets can be placed on the combined final score of both teams, often inclusive of overtime.
There's also the option to bet over/under for individual quarters or even halves.
Furthermore, this betting type isn't restricted to just overall game scores; wagers can be set for each team's individual score as well.
2. Player Performance Bets
Switching the focus from teams to individual players adds a layer of specificity and fun to the betting process. For example:
In a Los Angeles Lakers' game, bettors might wager that LeBron James will score over or under 32.5 points.
Apart from points, similar over/under bets can be made concerning a player's rebounds, assists, blocks, and other on-court contributions.
By venturing beyond the standard handicap bets and exploring these alternative betting methods, enthusiasts can enjoy a more varied and potentially rewarding basketball betting experience.
Read this page in other languages: