Legality of Gambling in Bangladesh
Gambling in Bangladesh refers to the practice of wagering money or valuables on uncertain outcomes driven by chance. Despite Bangladesh's status as an Islamic nation where gambling is viewed as socially undesirable, various forms of betting activities have historically persisted in the country.
According to a market research report, the gambling industry in Bangladesh was valued at $220 million in 2020 and is projected to grow at a CAGR of 4.7% through 2026. This growth is attributed to rising disposable incomes, government promotion of tourism, and new technologies like virtual reality gaming. However, stringent regulations and social stigma continue to restrain the sector.
Gambling is largely prohibited in Bangladesh under The Public Gambling Act of 1867, a British colonial-era law that banned common gaming houses and public gaming. The Act imposes minor penalties like 1 month imprisonment or fines up to 100 taka for violations. However, the antiquated legislation has not been updated to address modern realities.
Per the Constitution of Bangladesh, the state must take effective measures to prevent gambling. But in practice, various forms thrive in a legal grey area. Sports betting on horse racing is permitted on race days at licensed venues. Lotteries are allowed under charity pretexts. Casinos do not explicitly fall under the Gambling Act's purview since the term is not mentioned.
The rapid growth of internet access has also enabled unchecked online gambling using international sites, especially for sports betting and online casinos. According to the Bangladesh Bank, as of 2020 over 33 million citizens were estimated to participate in unauthorized remote gambling. The unregulated flow of billions of taka across borders has raised economic concerns.
While gambling prohibition is strictly codified, enforcement is sporadic and punishments are considered nominal. The outdated laws, regulatory gaps for new modalities like online gambling, absence of specialized gambling oversight agencies, and lax implementation have created an environment where many illicit activities endure regardless of policy.
Gambling Laws in Bangladesh
While gambling is largely prohibited in Bangladesh, the current regulatory framework is outdated and riddled with contradictions. Key laws governing the sector include:
Who Grants Gambling Licences in Bangladesh?
There is no authorized body to issue gambling licenses in Bangladesh presently. The Public Gambling Act of 1867 banned common gaming houses and public gaming activities but did not establish a gambling oversight institution. Regulation is overseen by local magistrates under the Act. Without a mandated licensing authority, all operations besides certain exempted forms are effectively illegal.
How Strictly Regulated is Gambling in Bangladesh?
Gambling regulation is strict in legal coding but lax in implementation. The Public Gambling Act completely prohibits gaming houses and gaming in public spaces, imposing fines and jail terms for violations. However, enforcement is selective and penalties considered incommensurate to profits. Illegal gambling persists through workaround interpretations and lack of enforcement capacity.
Updated laws with stringent controls and proportional punishments are required to strengthen governance. As per a 2020 study, Bangladesh's gambling market was worth $220 million despite prohibitions, indicating regulatory limitations.
What are the Penalties for Legal Entities that Break Laws of Gambling in Bangladesh?
There are no provisions for legal gambling enterprises in Bangladesh currently. So all corporate gambling activities are illegal. Per the Money Laundering Prevention Act, Arms Act, and others, penalties can encompass asset seizures, license revocations, fines up to BDT 50 million, and convictions for money laundering or regulatory non-compliance depending on circumstances.
But charges are usually filed under tangential laws due to weaknesses in core gambling legislation. Law enforcement agencies have called for specialized gambling laws addressing modern contexts to close loopholes being exploited.
What are the Penalties for Ordinary Users as Individuals who Violate Laws of Gambling in Bangladesh?
For individuals, The Public Gambling Act prescribes a maximum punishment of 1 month jail or fines up to 100 taka for gaming in public spaces or gambling houses. In practice, prosecutions are infrequent and penalties minor.
Fines can be doubled for repeat offences but cannot exceed 600 taka or jail terms extended beyond 1 year. Critics argue the outdated insignificant punishments fail to deter illegal gambling.UpdateView gambling laws to cover online activities and institute stricter punishments is necessary to control the estimated 33 million citizens gambling online.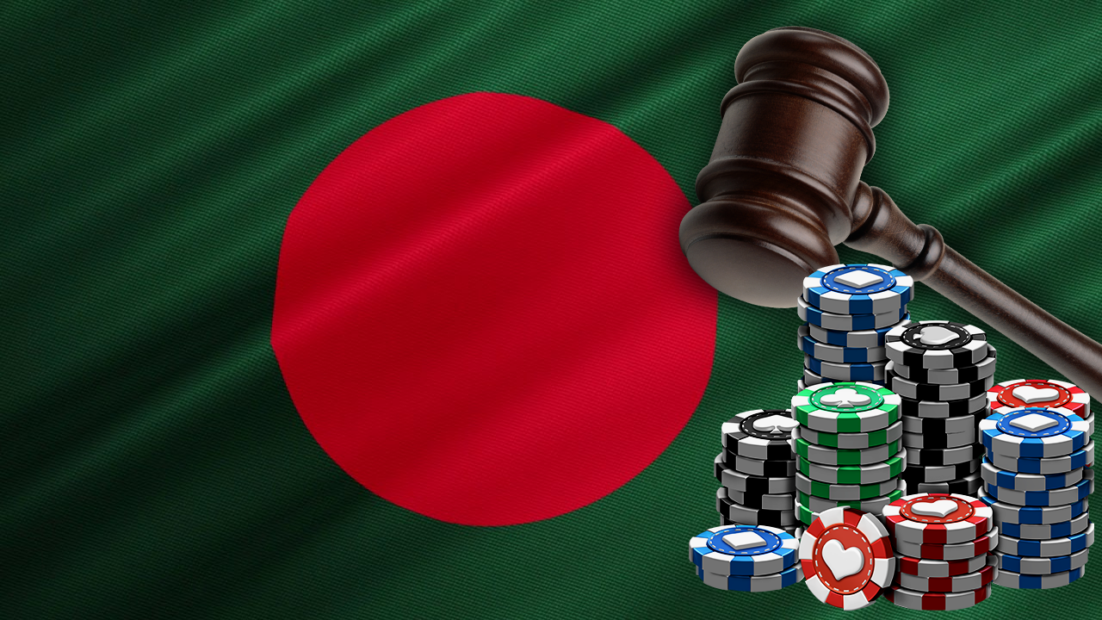 Popular Markets for Gambling in Bangladesh
Despite prohibitions, various betting activities thrive openly and clandestinely across multiple channels.
Betting
Betting is a major segment of gambling in Bangladesh. While unlawful in general, some exceptions apply. Next, we will look at two types of bets: online and offline.
Online
Online betting is growing rapidly thanks to proliferating internet access, with an estimated 33 million citizens participating as of 2020. Offshore websites operated from other jurisdictions allow sports betting, online casinos, poker, and other games. Betting sites accept Bangladeshi players and local currency. With no regulations addressing online gambling, citizens play freely in a legal grey area.
Cricket betting makes up the lion's share of the online betting market in Bangladesh. With the rising popularity of T20 franchise leagues like IPL and BPL that feature star players from Bangladesh, millions of fans bet on match outcomes, innings scores, and proposition bets. Football betting also has a strong following, with young punters wagering on leagues like English Premier League and La Liga. Other sports like tennis, kabaddi, and basketball account for a smaller portion of the online betting pie.
Experts estimate over $1 billion is wagered annually via the hundreds of available online betting sites that cater to Bangladeshi punters. The absence of licensing and taxation represents lost revenue for the government. There are growing calls to introduce a regulatory framework to control this mushrooming gray market segment.
Offline
In physical venues, sports betting is openly tolerated though technically illegal in most cases. Horse race betting at licensed racetracks on event days is the only completely lawful form. But other betting also occurs at restaurants, cafes, clubs, and informal gatherings with minimal interference.
Cricket betting is hugely popular, spurred by the rise of domestic T20 leagues abroad and at home. Betting on cricket leagues like IPL and BPL engages millions. Other sports like football, kabaddi, and tennis also see betting activity on a smaller scale. Sums wagered run into billions of taka annually according to estimates.
Law agencies have called for updated legislation and stricter enforcement to curb this thriving unregulated market. But currently, prosecutions are rare and penalties mild for offline betting.
Casino Games
Casino-style gambling is banned in Bangladesh under the Public Gambling Act. There are no legal land-based casinos operating in the country. However, online casino sites are popular.
Without regulations addressing remote gambling, international online casinos accept Bangladeshi players. Popular games include slots, roulette, blackjack, baccarat, poker, and live dealer options. According to industry estimates, the gross gaming revenue from Bangladeshi players at online casinos is over $150 million annually as of 2022.
The absence of a licensing regime represents lost public revenue. It also exposes customers to unverified sites and absence of responsible gambling features. Experts advocate for regulated online casinos as a harm minimization measure compared to the current unchecked market.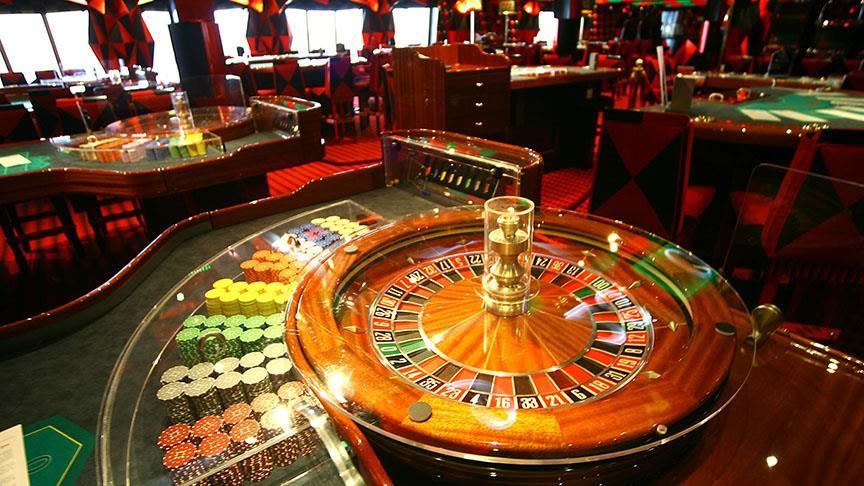 Online Lotteries
There is no national lottery in Bangladesh. However, some online lottery play exists via international operators. State-run banks also offer Prize Bond draws which are technically investment schemes but serve lottery functions.
Leading global online lottery brands allow ticket purchases from Bangladesh IP addresses on specific international draws. This serves as an alternative to the lack of domestic lottery products. But it occupies a legal gray area without clear gambling regulations.
Charity lotteries are periodically conducted locally to bypass gambling prohibitions. But their scale is limited. Introduction of a regulated national lottery could generate significant revenue for the government based on international examples, while curbing unauthorized play.
What are the Options for those who do want to try Gambling Entertainment in Bangladesh?
While most gambling is prohibited in Bangladesh, some opportunities exist for those seeking to explore betting or gaming entertainment:
Offshore Online Betting Sites: International sportsbooks and casinos that accept Bangladeshi customers offer one avenue. These licensed sites located abroad operate in a legal gray area but allow access.
Informal Physical Betting: Placing wagers in informal settings like cafes, gatherings, and clubs remains an approach. Though not legal, enforcement is minimal currently.
Licensed Venues: For horse races, betting at government authorized tracks on race days is lawful. This option is regulated but limited to specific events.
Online Lotteries: Some international lottery brands allow ticket purchases from Bangladesh. However, this falls into a regulatory gray area.
Bitcoin Gambling: Many gambling sites accept cryptocurrency, which is difficult to monitor and control. But Bitcoin trading itself is banned in Bangladesh.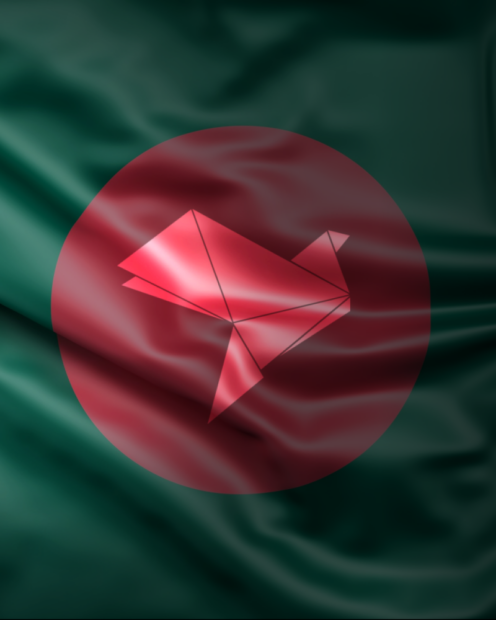 Check out more betting and gambling sites for the Bangladesh:
A Reminder of Responsibility
Citizens should remember that most forms of gambling remain prohibited as per Bangladeshi law. While enforcement is inconsistent, participation comes with legal risks and participants bear responsibility. Gambling also carries a risk of addiction, which can negatively impact finances, work, and social lives. It is important to practice responsible gambling by setting limits, taking breaks, and keeping it recreational.
Where can I find help in Bangladesh if I have a gambling addiction?
There are limited domestic options for problem gambling support in Bangladesh currently. However, global organizations like Gamblers Anonymous provide online resources, chat support, and meetings that Bangladeshis can access.
Seeking professional counseling is also recommended. As gambling addiction awareness grows in Bangladesh, more dedicated assistance services are expected to emerge locally.
TL:DR
Gambling in Bangladesh has complex and contradictory regulations despite general prohibitions. The main points are:
Most forms of gambling are banned under colonial era Public Gambling Act, 1867 and the Constitution obligates Bangladesh to restrict gambling. Penalties include minor fines and jail terms.
In practice, various forms thrive in loophole grey areas and due to lax enforcement. The market was worth $220 million in 2020, indicating limitations.
Sports betting is popular online via offshore sites and offline illegally in venues. Cricket betting engages millions. Casinos and lotteries also have unchecked participation.
Outdated laws lack provisions for licensing, taxation, online gambling, and proportional punishments. Stricter rules and enforcement are needed per experts.
For those seeking gambling entertainment despite restrictions, options include offshore sites, informal physical gatherings, licensed horse race tracks on event days, and online lotteries.
While enforcement is inconsistent currently, citizens should remember that unauthorized gambling carries legal risks and addiction dangers.
As awareness grows, dedicated problem gambling support services are expected to emerge. Currently global entities offer online help to Bangladeshis.
In summary, Bangladesh has a thriving yet prohibited gambling market with regulatory gaps. Updated legislation is required to address the challenges and harness potential benefits through controlled legalization.
Conclusion
In conclusion, the current state of gambling in Bangladesh reflects a complex contradiction. While most forms are strictly prohibited by longstanding laws and social conventions, the activity persists through regulatory loopholes and lax enforcement. The rise of the internet has enabled unchecked growth of online betting, casinos and more. Yet outdated legislation fails to address the reality, leading to loss of potential revenue and risk of unregulated sites. Rather than an ineffective blanket ban, experts advocate updated laws and dedicated oversight bodies for controlled legalization. This can limit unlawful practices while allowing citizens to participate safely in gambling entertainment that engages millions already. With a pragmatic regulatory approach, the Bangladesh market can generate benefits for the nation that outweigh the costs. But political will and social acceptance are vital to enacting progressive reforms. For now, those who choose to gamble should do so knowing the risks and limits involved.
FAQ
Is Online Gambling legal in Bangladesh?
No, online gambling is not legal in Bangladesh. There are no local regulations that permit or govern remote betting, casinos, or gaming. Citizens access international sites in a gray area.
Which laws and acts regulated Gambling in Bangladesh?
The colonial era Public Gambling Act, 1867 banned most forms of gambling. The Constitution obligates Bangladesh to restrict gambling. Other acts address related issues.
What are the penalties for Gambling in Bangladesh?
The Public Gambling Act prescribes minor fines up to 100 taka or 1 month jail for individuals. Penalties are outdated and not commensurate to profits.
Are there any penalties for using offshore sites for Gambling in Bangladesh?
There are currently no specific penalties for citizens using licensed offshore gambling sites that accept Bangladeshi players.
Is it safe to use cryptocurrencies for Gambling in Bangladesh?
Cryptocurrency use is banned in Bangladesh, so gambling with it carries legal risks. Many sites accept crypto though.
What local services are available to help people with addiction of Gambling in Bangladesh?
Currently limited domestic options exist. Global entities like Gamblers Anonymous provide online support accessible to Bangladeshis.
Read this page in other languages: