We are Minato Jung and Natsuo Takeda, two friends united by our passion for sports betting. Our journey together began at the Chinese University of Hong Kong where we both pursued our majors in Social Science in Journalism and Communication from 2016 to 2020. That's where our shared enthusiasm for sports and betting brought us together.
By our final year of college, we had not only honed our skills in sports betting but were also seeing commendable returns from our bets. While Natsuo was crafting websites, I, Minato, was curating content for my own betting blog. Naturally, the idea of Asian-Bookies.net sprouted, a platform to discuss our insights on sports betting in Asia. Whether you're from China, India, Japan, Germany, or Australia, if you're keen on sports betting, you're in the right place!
Minato Jung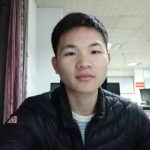 Hello! I'm Minato Jung, the Chief Editor and CEO of Asian-bookies.net. At 27, I've dedicated nearly five years to sports betting and an in-depth exploration of Asian bookmakers. My writings are a reflection of my personal experiences, making them pragmatic and reliable.
I primarily place my bets on football, cricket, baseball, tennis, basketball, and have recently ventured into eSports, with CS:GO being my forte. Occasionally, I dive into Dota 2, given my familiarity with the game. Alongside Natsuo, I collaborate with a talented team to continuously enhance our platform. Feel free to reach out with any queries at [email protected].
Contact me – Minato Jung:
Natsuo Takeda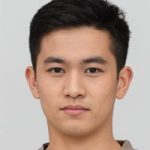 Greetings! I'm Natsuo Takeda, the Tech-CEO and the brain behind testing and evaluating bookie sites and casinos. With a 5-year stint in the realm of betting, I specialize in gathering intel on bookmakers and distinguishing the best from the rest. I'm also your go-to person for the most enticing bonuses out there.
My betting interests span across football, basketball, Formula 1, and horse racing, with occasional bets on significant UFC tournaments. Moreover, I'm dedicated to devising and assessing innovative betting systems, always striving for profit augmentation or consistent balance growth. If you spot any glitches on our site, please alert us at [email protected].
In the meantime, I'll give you more juicy details about our research here.
Contact me – Natsuo Takeda:
Dmytro Spilka
A warm welcome to the newest addition to our team, Dmytro Spilka. Based in London, Dmytro, with his tech prowess, is the CEO of Solvid and the brain behind Pridicto.com. His expertise in AI, web analytics, and his unparalleled skill in predicting sports event outcomes, especially via AI and Machine Learning, is commendable.
Dmytro assists us as a consultant, focusing on crypto-betting, mathematical sports betting, and sports event predictions. Having been featured in revered publications like TechRadar, The Next Web, and Entrepreneur, we're elated to harness his profound knowledge.
Dmytro Spilka Profiles:
How do we find Asian bookmakers to review?
First and foremost, we focus on the market leaders. By analyzing website traffic and monitoring top rankings, we identify the most frequented bookmakers. After we comprehensively review these prime services, we dive deeper, turning our attention to betting sites recommended by our readers via our corporate email.
We value your input. Our mission is to craft reviews and guides that resonate with you and offer actionable insights, so your suggestions are always pivotal to our research.
Who might benefit from the site?
While some may question the need for clarification, misconceptions persist. The term "Asian bookmaker" doesn't imply exclusivity to Asian users. In fact, anyone, regardless of location, can harness these platforms.
Asian bookmakers carve a niche in the betting world due to their favorable odds, expansive betting limits, and an extensive sports selection. Take the Asian Handicap, for instance – while it's a feature recognized globally, its optimal form is best experienced via Asian bookmakers.
Our Commitment to Quality and Authenticity
Here at Asian-Bookies.net, we prioritize authenticity and precision. We are steadfast in offering you current, factual, and unbiased insights into the Asian betting realm. Constructed on exhaustive research, our reviews and ratings reflect our dedication, and we continuously welcome and value your feedback.
Embark on Your Betting Journey with Us
Whether you're a veteran in the betting arena or a novice eager to learn, Asian-Bookies.net is your trusted ally. Navigate our platform, rely on our curated ratings, and discover premier betting avenues in Asia. With our guidance, we're certain your betting journey will be both rewarding and enlightening.
Top 3 Questions from readers:
1️⃣ Why don't you write about other bookmakers on the site?
We've chosen this specific niche based on the unique advantages that Asian bookmakers offer. By concentrating on a singular topic, we can delve deeper and provide more thorough and specialized content. This ensures we maintain a consistent level of quality and detail in our reviews. Importantly, while our focus is on Asian bookmakers, many of the platforms we discuss cater to a global audience, accepting bettors from not just Asia but other regions as well.
2️⃣ What is your favorite Asian bookmaker?
Throughout our years of experience, we've placed bets across numerous Asian bookmakers, each with its own strengths. While we do have our personal favorites, we believe in empowering our readers to make their own informed choices. Therefore, instead of pushing a singular recommendation, we provide detailed profiles on various bookmakers for you to evaluate and decide which best aligns with your preferences.
3️⃣ What is your favorite sport to bet on?
Our betting interests span across a wide range of sports. Football, basketball, cricket, tennis, horse racing, and esports rank high on our list. Our dedication to understanding these sports is reflected in our daily analysis and research of matches. Additionally, our personal involvement in sports like football and tennis further enriches our insights.
Connect with Us: For any questions, feedback, or suggestions, please feel free to reach out. We value your perspective and are eager to hear from you. Email: [email protected].
Read this page in other languages: