Best Bonuses for the Bettors
---
What is an Asian Bookies Broker or Agent?
An Asian bookies broker or agent serves as a middleman connecting bettors to online sportsbooks. While there's an abundance of Asian sportsbooks, not all provide trustworthy services or equal odds and lines.
The benefits of betting with an Asian Bookmakers Broker
Diverse Betting Options: Engaging with a bookies broker grants bettors access to a broader spectrum of betting choices compared to directly dealing with a single sportsbook. Brokers tap into multiple sportsbooks to present a comprehensive array of betting lines and superior odds.
Enhanced Odds and Lines: Beyond the sheer variety, bettors are likely to encounter more favorable betting lines and odds through brokers. This advantage stems from the broker's capability to source the best offerings from various sportsbooks.
Ease and Convenience: Opting for an Asian bookies broker alleviates much of the administrative work for the bettor. Brokers manage the nuances of paperwork and transactions, streamlining the betting process.
Anonymity: Betting via a broker or master agent offers an added layer of privacy. Bettors can maintain anonymity, ensuring their personal data remains detached from their betting pursuits.
Superior Customer Support: Typically, brokers prioritize customer service more than individual sportsbooks. Their business thrives on ensuring a seamless betting experience to retain their clientele.
Given these advantages, those who desire expansive betting options, top-tier odds, and an overall streamlined experience would find partnering with an Asian bookmakers broker particularly beneficial.
---
How are the betting brokers or master agents making money?
The majority of Asian sportsbook aggregator platforms adopt a revenue model that revolves around commission. They extract a percentage from the winnings accrued from their clients' bets. For instance, if a bettor secures a $100 win, the broker might retain a 10% commission, translating to a net win of $90 for the bettor. Alternatively, some agents might impose a fixed service fee.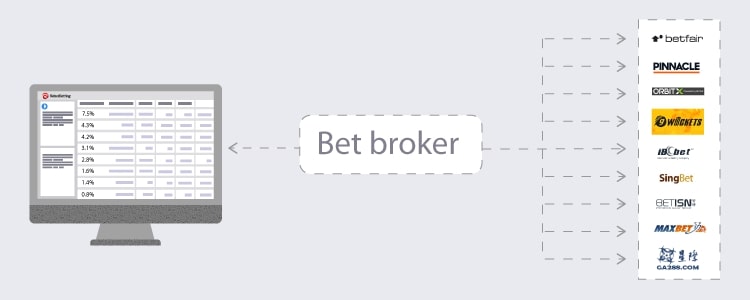 How Do We Rate and Choose The Best Betting Brokers?
​​There are a few considerations you should make before selecting an Asian betting broker.
Reputation: Ensure the broker is reputable and well-reviewed by other users.
Odds and Lines: The broker should provide the desired betting lines and competitive odds. Comparing offers from various brokers is advised.
Customer Service: The broker needs to be reachable and accommodating to your questions and issues.
Payment Flexibility: Choose brokers who accept a variety of payment options without levying obscene fees.
Security: The broker must have a reliable system in place to protect your personal information and money.
In conclusion, to find the best Asian sports betting broker for your needs, thorough research and comparison are essential.
---
Best Asian Bookies betting brokerage Services

AsianConnect88
About AsianConnect88 AsianConnect88 stands as one of the premier online sports betting platforms in Asia. Catering to a wide variety of sports enthusiasts, it offers betting options on numerous sporting events, ranging from football and basketball to the increasingly popular e-sports. Alongside its robust sportsbook, the platform boasts a live dealer casino segment, facilitating real-time interactions between players and dealers globally. Ensuring responsible gaming, AsianConnect88 promises an enriching betting experience.
Licensed by the Curacao Gambling Commission, the platform operates on the robust SBTech software infrastructure. For enhanced user experience, it supports multiple languages, including English, Chinese, Thai, and Vietnamese.

Featured Sportsbooks on AsianConnect88:
Additionally, AsianConnect88 introduces its users to a unique tool: AsianOdds.
Understanding AsianOdds Exclusively developed by AsianConnect88, AsianOdds is a tool tailored for the discerning professional bettor. It consolidates real-time betting data and premier odds from a multitude of Asian bookmakers. By leveraging AsianOdds, users can access the most competitive odds available across various Asian bookmakers—potentially some of the best odds globally. Many sports betting brokers integrate this tool into their platforms, offering their clientele an optimized betting experience without the overhead of developing proprietary solutions.
Transaction Facilities at AsianConnect88:
Deposit Methods: (Specific methods, timelines, and limits to be provided.)
Withdrawal Methods: (Specific methods, timelines, and limits to be provided.)
For player support, AsianConnect88's dedicated customer service team is accessible round-the-clock via live chat and email.
AsianConnect88 deposit methods, time and limits: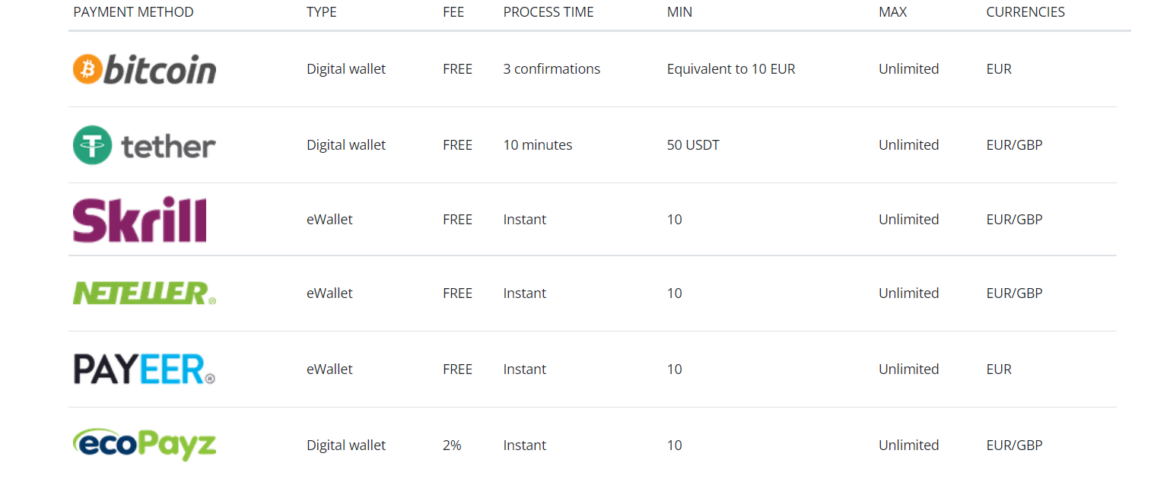 AsianConnect88 withdrawal methods, time and limits: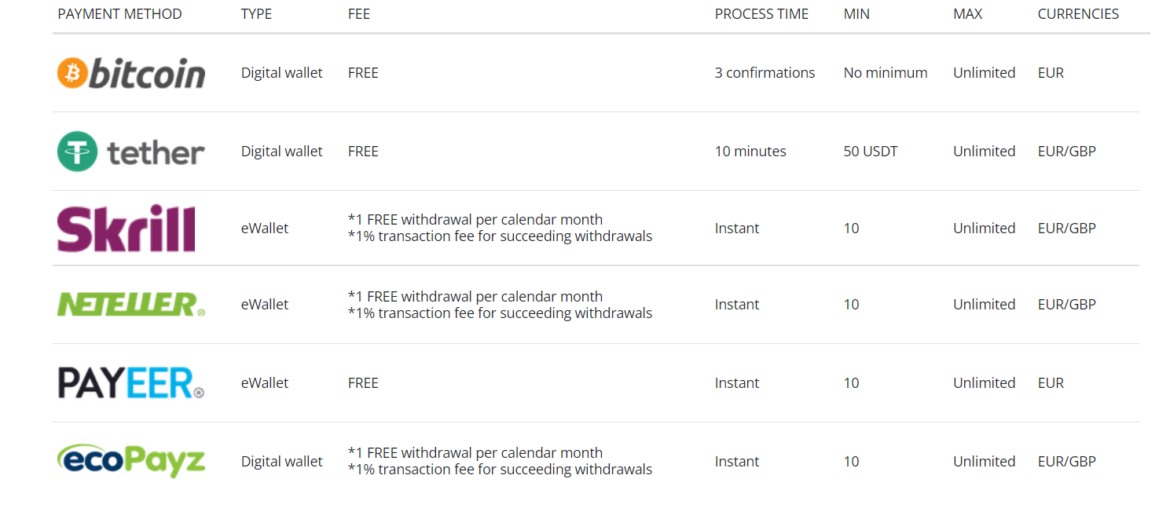 AsianConnect88 emerges as a top contender for individuals seeking a trustworthy and comprehensive online sports betting platform. Its diverse betting markets, coupled with the immersive live dealer casino, make it a favorite among many. With 24/7 customer support at hand, users are assured of a seamless betting journey.
Pros
Wide range of bookmakers and betting exchanges available
Efficient customer support
Secure and multiple payment methods.
Cons
Interface might be complicated for beginners
Restricted in some countries
Limited promotions compared to competitors.
Bonus:
25%
Bonus up to
$500 USD
!
PROMOCODE:
ACWP500
---

AsianOdds
About AsianOdds AsianOdds is a comprehensive online sports betting tool, facilitating wagers on diverse sports events globally. Renowned for providing competitive odds across both major and minor leagues, it ensures bettors maximize their betting endeavors.
Betting Markets at AsianOdds Bettors can venture into a myriad of sports markets including, but not limited to, football, basketball, tennis, and baseball. Regardless of personal sports preferences, AsianOdds caters to a broad spectrum of betting interests.
Competitive Odds Standing out in the online sports betting domain, AsianOdds boasts some of the industry's most favorable odds. This enhances a bettor's potential for significant wins.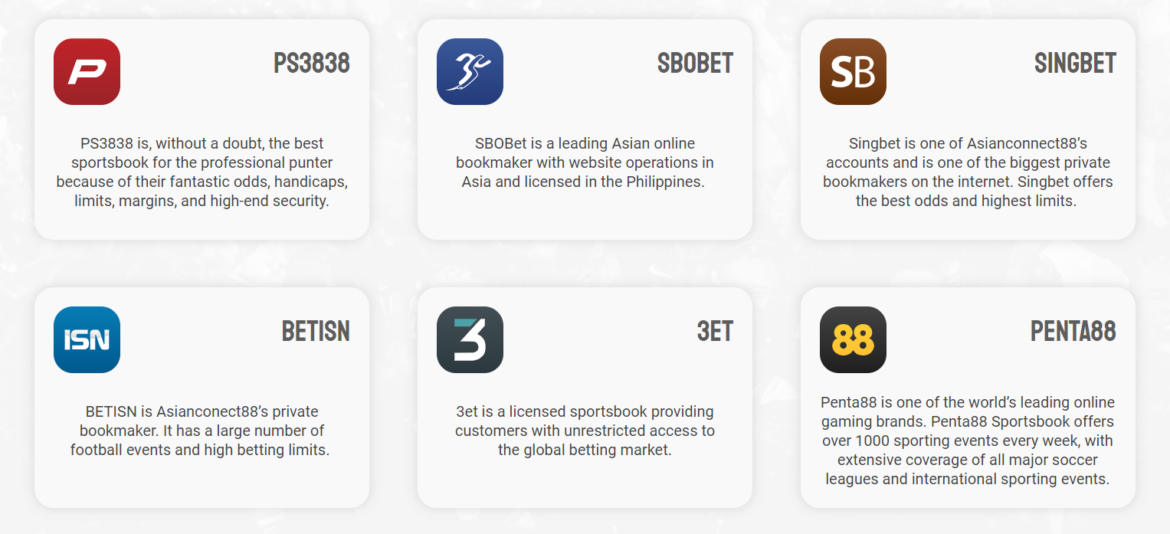 Bonuses and Promotions AsianOdds continually rolls out a range of incentives, from sign-up bonuses to free bets. To stay updated on the latest offerings, bettors are encouraged to visit their official website.
Legitimacy and Safety Ensuring utmost security and reliability, AsianOdds operates under the stringent guidelines of the UK Gambling Commission. Bettors can be assured of the platform's legitimacy and the safety of their funds. It also advocates for responsible betting.
Customer Support For assistance or queries, bettors can utilize the live chat feature on their website. Additionally, direct communication is facilitated via email at [email protected].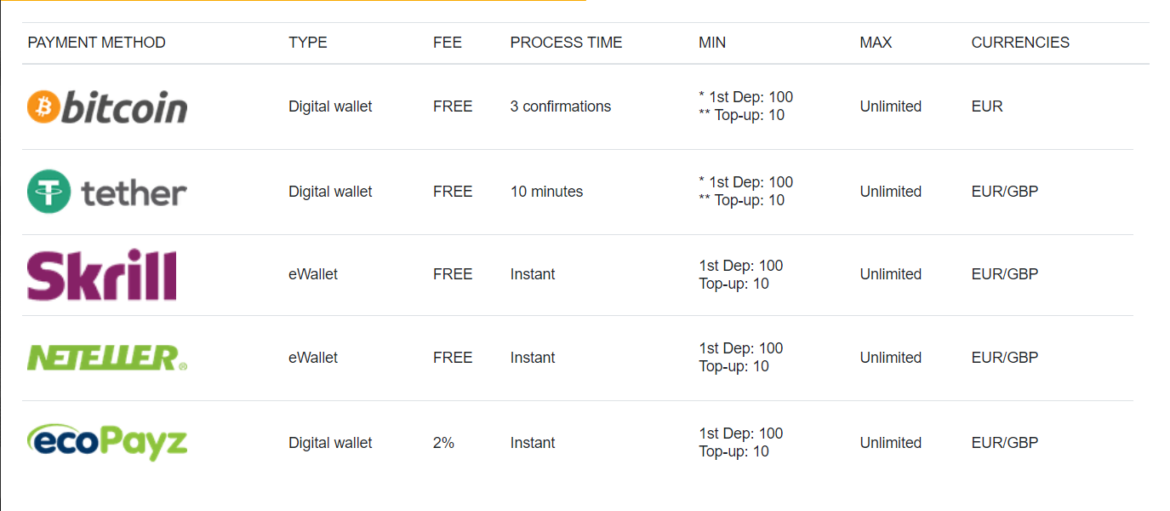 Payment Modalities AsianOdds supports a plethora of payment avenues, including credit/debit cards and virtual wallets, catering to varied user preferences.
What Are The withdrawal Limits?
Limits: While AsianOdds itself does not cap withdrawal amounts, individual banks or payment processors might have specific limits.
Duration: Withdrawals via virtual wallets are generally instantaneous, while credit/debit card transactions might necessitate up to 5 working days.

Recommendation For those venturing into online sports betting, AsianOdds comes highly recommended. It's distinguished by its competitive odds, expansive market range, and attractive promotions. For a secure, diverse, and rewarding betting experience, AsianOdds is a prime choice.
Pros
Provides aggregated odds, allowing bettors to get the best price
User-friendly interface
Competitive odds and low margins.
Cons
Limited live betting options
Might have fewer sports markets compared to others
Account verification can be time-consuming.
Bonus:
Best Asian Real-Time Odds and Bet Aggregator
for FREE
. No turnover requirements. No monthly fees.
---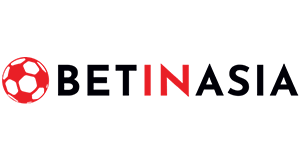 BetInAsia
Introduction to BetInAsia Established in 2006, BetInAsia stands as a reputable online sports betting platform headquartered in the Philippines. The platform operates under the regulatory purview of the Amusement and Gaming Corporation (PAGCOR).
Platform Accessibility BetInAsia's intuitive website supports multiple languages including English, Chinese, Thai, Vietnamese, Malaysian, Indonesian, and Japanese. Users can access the platform either via desktop browsers or its dedicated mobile application, compatible with both iOS and Android devices.
Betting Options BetInAsia extends a broad spectrum of sports betting markets spanning across football, basketball, tennis, baseball, cricket, golf, boxing, MMA, and many more. In addition, customers can engage in betting on financial markets encompassing stocks, commodities, and currencies. A fully-equipped online casino complements the sportsbook, offering an array of games, table choices, asian handicap betting, and immersive live dealer experiences.
User Experience Prioritizing user convenience, the BetInAsia platform ensures effortless navigation and bet placements. Betting odds are presented in both decimal and fractional formats, catering to individual preferences. The site accommodates single bets, multiples, and systematic wagers.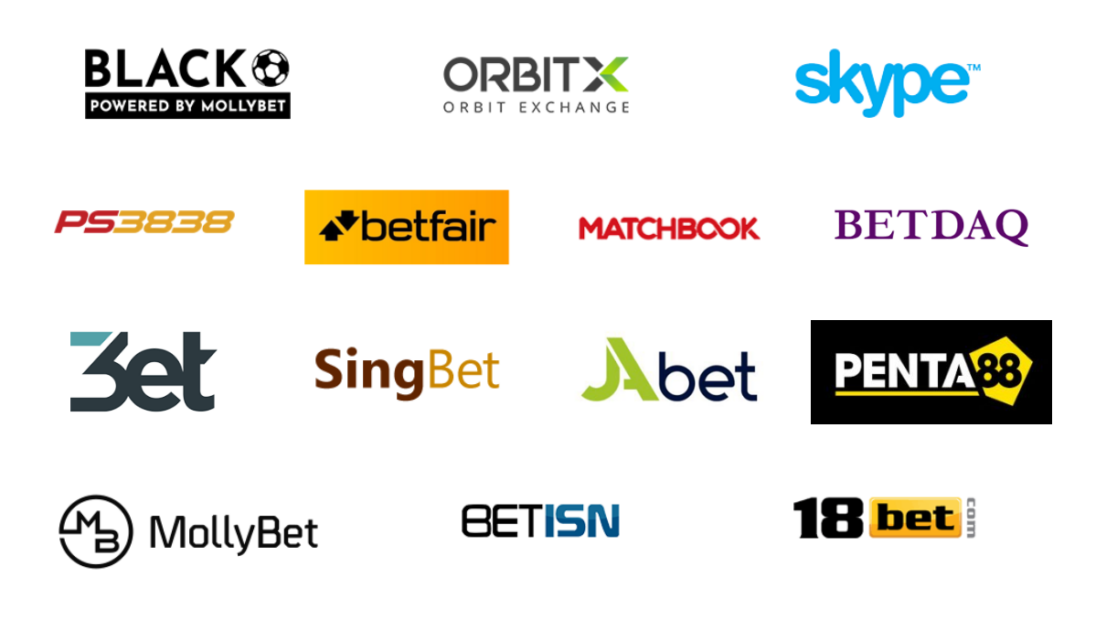 Affiliated Bookmakers and Exchanges Bookmakers:
Betting Exchanges:
Customer Support BetInAsia's dedicated support team is available around the clock and can be reached through live chat, email, or phone. Their commitment ensures prompt resolutions to any issues or queries bettors may face.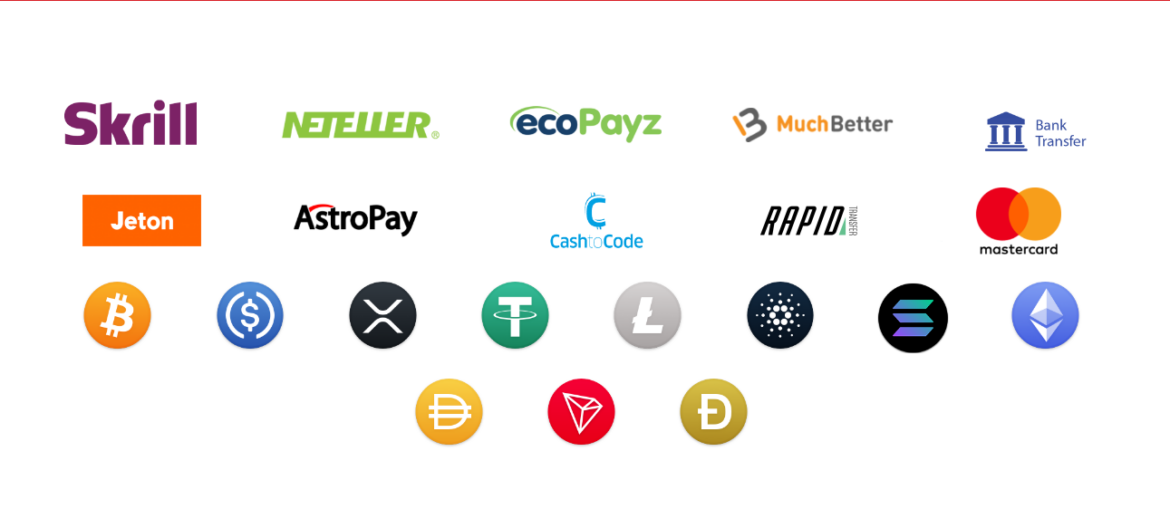 Payment Options BetInAsia facilitates a diverse range of deposit and withdrawal methods. Options encompass bank transfers, e-wallets (like Skrill, Neteller, ecoPayz, MuchBetter, AstroPay, and Jeton), credit cards (Mastercard), and several cryptocurrencies including Bitcoin, Ethereum, Tether, Dash, and Monero. All transactions uphold a standard of speed and security.
Conclusion BetInAsia, as a trusted component of the betting brokerage system, offers an expansive market range paired with competitive odds. Their responsive customer support, expedient transactions, and user-centric platform design make it a top recommendation for anyone venturing into online sports betting.
Pros
Features advanced tools for professional bettors
Access to multiple Asian bookies from a single account
Fast payouts.
Cons
The platform might feel complex for new users
Some reports of limited customer support response times
Charges may apply on some withdrawal methods.
---

VOdds
Established in 2009, VOdds stands out as a distinguished Asian bookmakers brokerage agent. Headquartered in Australia, it operates under the licensing and regulatory framework set by the Northern Territory Government.
Betting Opportunities VOdds showcases an extensive array of sports and racing markets. In addition to traditional betting, it boasts an assortment of casino games, enhancing the gaming experience for its users. Furthermore, bettors can enjoy live streaming for select events, elevating their betting experience.

Bookmakers available in VOdds:
PS3838;
SingBet;
WLG;
GA268;
BetISN;
Sharpbet.
Betting exchanges available in VOdds:

Payment Methods VOdds offers a diverse range of payment options to cater to its global clientele:
Skrill
Neteller;
Jeton;
ecoPayz
Bitcoin;
Tether
However, it's noteworthy that only Bitcoin, Tether, Bank Wire, and Online Banking are accepted for certain transactions.
Pros
Simplified betting interface
Offers dynamic odds across various bookmakers
Good for high-stake bettors.
Cons
Limited betting markets outside of major sports
Might not offer as many promotional offers
Some bookmakers under their platform might have slower update times.
Conclusion VOdds has solidified its reputation as a reliable and esteemed Asian bookmakers broker, with over a decade in the industry. With its vast spectrum of sports, racing markets, casino games, Asian handicap betting, and the added benefit of live streaming for select events, it ensures a comprehensive betting experience.
Although the platform currently lacks a dedicated mobile application, its website is perfectly optimized for mobile usage, ensuring seamless navigation and bet placements on-the-go. Some banking options might seem limited, but VOdds remains a top choice, especially for Australian bettors.
To get started with an enhanced betting journey, sign up with VOdds today and benefit from their attractive sign-up bonuses!
---

Asianstorm
Introduction to Asianstorm For those seeking a comprehensive online broker agent with a diverse array of markets and services, Asianstorm emerges as a leading choice. Rooted in Asia, Asianstorm provides an extensive selection of sports and events to wager on. Beyond sports betting, they enhance the gambler's palette with offerings like online casino games, poker, and Asian handicap betting.
Features and Benefits
1. Competitive Odds: One standout feature of Asianstorm is their exceptionally competitive odds across all betting markets. Such advantageous odds ensure that bettors always receive stellar value, appealing especially to seasoned punters.
2. Promotions and Bonuses: Enhancing the betting experience, Asianstorm offers a plethora of promotions and bonuses, which can significantly boost potential winnings.
3. User-Friendly Interface: Their intuitive website design ensures even novice bettors can easily navigate through sports markets, place wagers, and monitor their betting journey.
4. Stellar Customer Support: Betting can sometimes raise questions or issues. Addressing this, Asianstorm has a dedicated customer support team, always ready to assist and guide users through their betting brokerage system.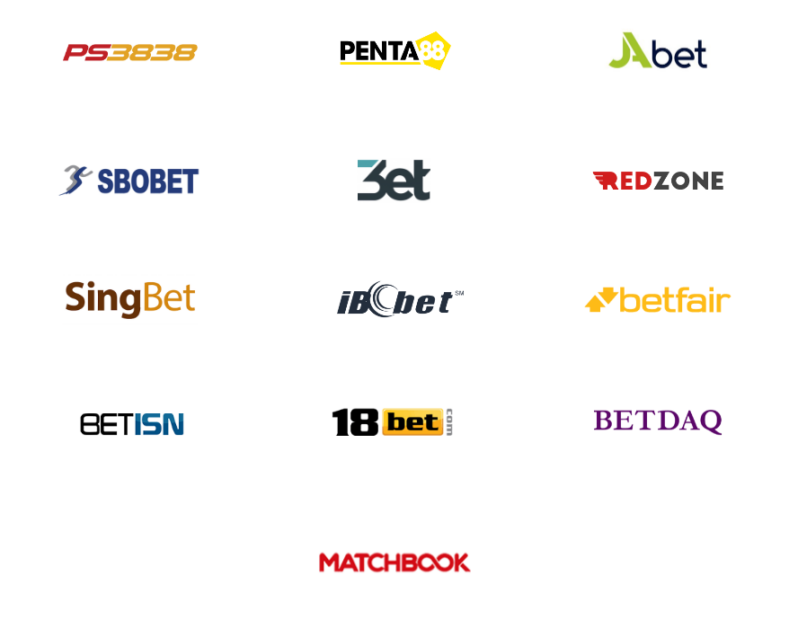 Payment Methods: Asianstorm has streamlined its payment options, focusing on e-wallets for quick and secure transactions. Accepted methods include Skrill, Neteller, ecoPayz, MuchBetter, and Bitcoin.
Points to Consider Currently, Asianstorm doesn't cater to punters from the United States. However, as they expand and adapt to the global betting landscape, this could potentially change in the near future.
Conclusion In the realm of Asian betting broker agents, Asianstorm stands tall as a trustworthy and commendable choice. Whether you're a novice bettor or a seasoned punter, their platform promises an enhanced and reliable betting experience.
Pros
Extensive range of betting markets
Attractive bonuses and promotions
Quick account setup.
Cons
Website speed may be an issue at peak times
Customer service might not be 24/7
Limited live streaming options.
---

AsianBookmakers
Seeking a premier Asia-based betting agent? AsianBookmakers should be high on your list. This platform boasts a plethora of markets and sporting events, complemented by highly competitive odds. Furthermore, they regularly roll out attractive bonuses and promotions, ensuring a dynamic betting experience.
However, potential users should be aware of some geographical restrictions. Unfortunately, AsianBookmakers doesn't cater to punters from countries like the US and UK. But for those residing in Asia, this platform stands as a must-try.
Pros
Access to a variety of Asian bookies
Competitive odds in the market
Reliable and secure platform.
Cons
Limited to Asian markets, might not offer odds on niche Western sports
Fewer payment methods compared to others
Charges might apply on dormant accounts.
---

SPORTMARKET
Established in 2007, SPORTMARKET has since carved a niche as a favorite among Asian and European punters. Their expansive offerings encompass sports like football, tennis, basketball, baseball, American football, hockey, golf, boxing/MMA, cricket, and motorsport, among others. Whether you're into pre-match or live event betting, SPORTMARKET has you covered.
User Experience Navigating SPORTMARKET is a breeze, thanks to their intuitive website and mobile app. The platform supports multiple languages, including English, German, Spanish, French, and Italian. Moreover, their mobile app is compatible with both Android and iOS devices.
Betting Options Punters will appreciate the flexibility SPORTMARKET offers. From placing wagers on individual matches to combining various bets into an accumulator, the choices are vast. Additionally, they feature a variety of special bets, encompassing options like first goal scorer, last goal scorer, correct score, and more.
Bonuses and Promotions New to SPORTMARKET? Their welcoming gesture—a generous bonus of up to €100—will surely entice you. And that's just the beginning; the platform frequently introduces various promotions and refunds to enhance your betting journey.
Security and Reliability Rest assured, your betting experience with SPORTMARKET will be secure and seamless. Licensed by the Malta Gaming Authority, they prioritize user safety. The platform employs cutting-edge security technologies to safeguard your personal and financial data.
Conclusion In the realm of reputable Asian bookmakers, SPORTMARKET undeniably shines. With its wide array of markets, unmatched odds, alluring bonuses, and a robust security infrastructure, it stands as an excellent choice for any punter seeking a reliable betting partner.
Pros
Multilingual platform, catering to various users
Great mobile experience for betting on the go
Offers a mix of traditional and Asian handicap betting.
Cons
Initial account verification can be stringent
Some withdrawal methods might have fees
Limited promotions for existing users.
---
PREMIUM TRADINGS
PREMIUM TRADINGS stands out as a betting brokerage firm renowned for its extensive sports and league offerings, with a particular emphasis on football. With its user-centric website design and competitive odds, it stands tall among its counterparts.
Key Features of PREMIUM TRADINGS:
Diverse Payment Methods: With over 30 distinct payment avenues, users can seamlessly deposit or withdraw funds. Major e-wallets like Skrill, Neteller, and ecoPayz, as well as credit cards (Visa, Mastercard) and bank transfers, are supported.
Global Accessibility: Regardless of your geographical location, PREMIUM TRADINGS welcomes you to open a betting account and begin your betting journey.
Competitive Odds: The odds provided by PREMIUM TRADINGS consistently rival those of other leading agents.
Live Betting and Streaming: Amplify your betting experience by placing live bets and enjoying the added benefit of live match streaming, where available.
Expansive Sports Offerings: From football to basketball, tennis, and beyond, a broad spectrum of sports and league options await you.
If a reliable, user-intuitive betting platform with attractive odds is what you're after, PREMIUM TRADINGS certainly deserves consideration.
Pros
High betting limits suitable for professionals
Broad selection of sports and markets
Transparent fee structure.
Cons
Platform might seem advanced for casual bettors
Customer support might have delayed response during peak betting times
Exchange rate fees may apply for certain currencies.
---
Bookies Betting Brokers and arbitrage betting method
Navigating the world of sports betting can be complex, especially with various betting methods at one's disposal. Here's a brief overview:
Betting Brokers/Master Agents: These entities act as intermediaries, bridging the gap between bettors and multiple Asian bookmakers. While they charge a commission for their expertise, their value lies in potentially securing superior odds for bettors than they might find independently.
Betting Exchanges: These are digital platforms where bettors engage directly, setting their own odds and terms. While this method can yield enhanced value, it comes with the inherent risk of potentially not finding a counterpart for the bet.
Arbitrage Betting: A nuanced strategy, arbitrage betting capitalizes on odds discrepancies across diverse bookmakers. By placing calculated bets across various platforms, bettors can mitigate risk, irrespective of the actual outcome. However, this method is more suitable for seasoned bettors.
In conclusion, each betting avenue has its merits and drawbacks. Your choice should align with your expertise level and risk appetite.
Conclusion
As the world of online betting continues to evolve, players are presented with an array of platforms and methods to enhance their experience. From traditional betting brokerages like PREMIUM TRADINGS to more advanced strategies such as arbitrage betting, each offers its own set of advantages tailored to various levels of expertise and risk tolerance.
Choosing the right platform or strategy largely depends on individual preferences, geographical location, and one's understanding of the betting landscape. While
Read this page in other languages: