FYI: 1 is Lowest, 10 is the highest
Defenders in FIFA 16 or any other video game simulation are very vital to your team's overall performance in the game.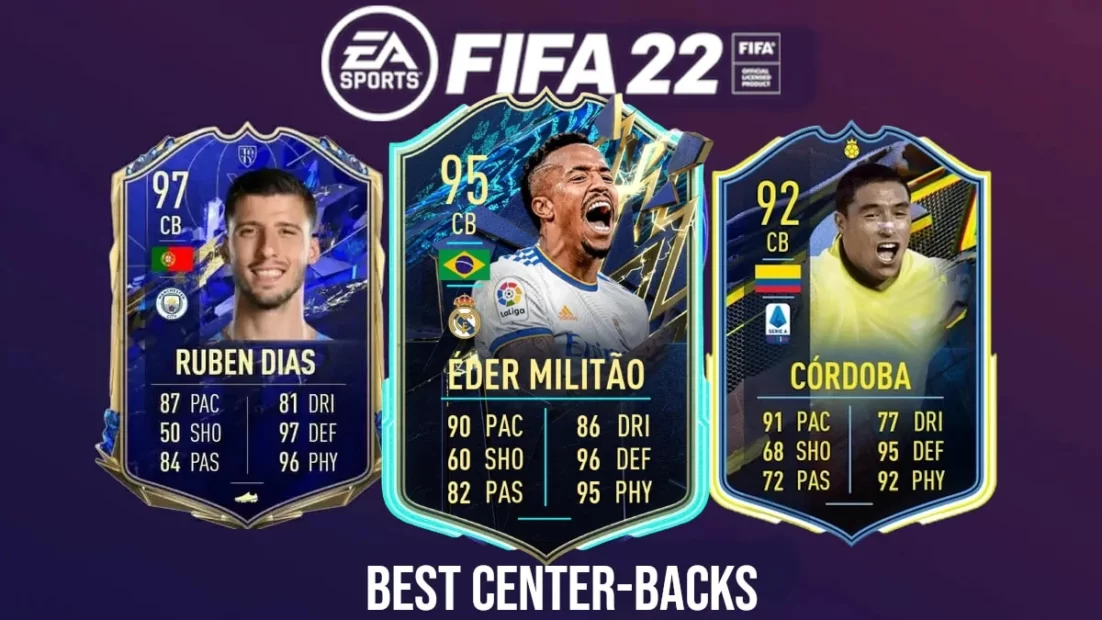 We have listed a bunch of top defenders in FIFA 16 so that you can improve your team and therefore your performance.
1. John Terry
Overall Rating: 83
Best attribute: 84 in Defending
The veteran captain has had very consistent overall ratings in FIFA games. For three years in a row, his rating has been 83.
He is one of the best defenders in England and is very famous among English gamers.
2. Nicolás Otamendi
Overall Rating: 83
Best attribute: 87 in Defending
Otamendi was one of the most consistent defenders in La Liga this season. Because of his form, Manchester United and a few other English sides are keeping a close eye on him.
A move to the Premier League would make this brilliant defender very popular in FUT 16.
3. Mehdi Benatia
Overall Rating: 85
Best attribute: 89 in Defending
The Morocco international was brilliant for Bayern Munich this season making some crucial defending in the back.
The boost in his FIFA stats is going to make him popular this year.
Check out more Asian Bookies!
4. Vincent Komapny
Overall Rating: 85
Best attribute: 87 in Defending and Physical
Kompany has insane defending and physical stats in FIFA 16 making him one of the powerful player to have in your team.
He is also good with headers, which is why most FUT players would want him in their team as he can prove to be a threat in set-piece situations.
5. Jerome Boateng
Overall Rating: 85
Best attribute: 86 rating in Defending
Boateng was one of the most successful defenders in the 2014-15 season. He made some game changing tackles and stops to make a name for himself.
He is going to be famous in the latest version of FIFA as his stats have significantly improved.
6. Diego Godin
Overall Rating: 85
Best attribute: 88 in Defending
Degio Godin had a really successful season with Atlético Madrid which has resulted in a boost in his ratings in FIFA 16. He previously had a rating of 83.
7. Gerard Pique
Overall Rating: 86
Best attribute: 88 rating in Defending
Pique's rating in FIFA 16 has declined from FIFA 15, despite an excellent season for Barcelona this year.
With a potential of 88, he is going to be popular among Spanish players.
8. Mat Hummels
Overall Rating: 86
Best attribute: 87 rating in Defending
World Cup winner for Germany, Hummels did not quite have a great season with his club. He conceded a lot of goals and made some silly mistakes.
But despite that, he has an 86 rating in FIFA 16.
9. Sergio Ramos
Overall Rating: 87
Best attribute: 88 rating in Defending
The Spanish centre back is one of the best defender in La Liga. He had such a good record last year that Manchester United want to sign him.
Ramos is already famous among FIFA gamers, but a move to Manchester United could make him even more popular.
10. Thiago Silva
Overall Rating: 88
Best attribute: 90 rating in Defending
Thiago Silva is the best defender in FIFA 16. The PSG defender did not have the best season last term, but he still has all the required attributes to make him the best.
He was the most traded player in FIFA 15 FUT and it would not be a surprise if he is once again.
Read this page in other languages: