In the following guide, we follow this Basketball Handicap Betting guide and we take a closer look at sportsbook providers that offer basketball betting markets. Additionally, we will compare bookmakers and the bonuses they offer when it comes to this betting type.
Most basketball bets are placed on the NBA which means basketball handicap bets offered by bookmakers are mostly about the NBA. Since the NBA is the most popular league in basketball, we will talk about how handicap betting works there. On top of that, these US-based matches come with the highest odds. In this section, we will discuss how to bet on the NBA and the diverse range of NBA odds available at virtually every bookmaker in the industry.
Basketball Handicap Markets at a Sportsbook
When we talk about handicaps in basketball betting, we refer to handicapping the favourite so we can bet on the underdog. The team, which the bookmaker classifies as weaker, is given an advantage. After it's decided which team is weaker, fictitious points are added to the actual score. As a result, the favorite of the bet, which the bookmaker assumes will win the match, is faced with a greater challenge and the two teams are theoretically equal. Basically, the favorite is "handicapped" by a certain amount of points. This makes both sides equal in the eyes of the bettor. Bookies are not offering handicap bets only on basketball but also on many other sports.
For this reason, the bookmaker can offer balanced odds on a basketball match. The regular bet for the favorite to win would have extremely low odds. It's not worth it to create a bet under extremely small odds which is where handicap betting comes into play.
From the more traditional NBA bet types to the more exotic, bookmakers everywhere provide you with a deep menu of markets to exploit through the NBA season. Here we will look at the most popular NBA odds.
Best Bookmakers for Basketball Handicap Betting
Classic Basketball Handicap
How to bet on basketball handicaps online? In a classic handicap means in basketball, all the markets that can be used for money line bets are available for placing handicap bets as well. Handicap -1.5 meaning in basketball – that with a difference of more than 1.5 points between the teams, the handicap is triggered and your bet wins. Some bookmakers offer a draw option in their handicap bets. In that case, the handicap is based on whole numbers.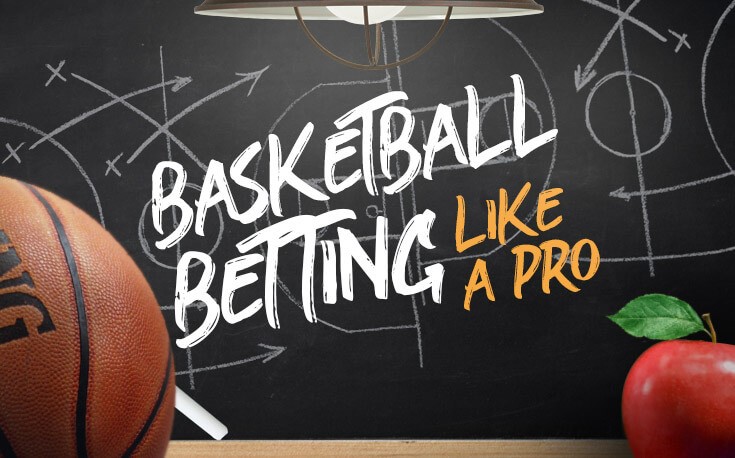 Example of a basketball handicap bet
For example, the favorite is put at a – 3 points handicap for a certain game. If they win by exactly 3 points, the outcome of the bet is a draw. Bookmakers that offer this bet type are rare because it's not as popular as the Asian Handicap which is a 2-way bet. Winning with a draw only happens in European Handicaps. In classic Asian Handicap betting, if a draw is caused by the bet, the outcome is void and the stakes are returned.
These bet types are much better than regular money line or 3-way bets because you don't have to guess the winner. If a favorite is put on a – 7.5 points handicap, even if the favorite wins if they do it with 7 points or less, you still win your handicap bet.
How does handicap betting work in basketball?
Handicap Betting is a bet in which the bookmaker equips the house-high favorite with a fictitious lead. In basketball, this is done by adding a certain amount of points to the weaker side. At the end of the match, the points will be added to the match outcome. In some cases, the normal betting markets of 3-way bets can be used as well.
For that reason, there are basketball handicap bets on the win, on a draw, and on defeat. So, one option is to back the weaker team and place a bet where you handicap the favorite. However, another option is to back the weaker side entirely. For instance, you place a + 4.5 Handicap bet on the weaker side. If they lose by 4 points or less, you will win the bet even though the team lost.
How does handicap betting work in basketball when a draw occurs?
This only happens when a handicap is a whole number. A lot of bookmakers offer this bet type even though it's not really popular. For example, your bet is – 5 Handicap on the favorite and he loses by exactly 5 points. If that happens, you still win your bet.
However, this is only the case in European Handicap and even then, the bookmaker mostly just refunds the stake. On the other hand, Asian Handicap allows only 2-way betting, where the possibility of a draw is removed.
Example of How does Handicap Betting work in Basketball
In our example, team A is playing against team B with a – 3 handicap for the favorite "A". In other words, three points are added to the result of team B. The bettor wins this bet if:
Team A wins by less than 3 points
Team A wins by exactly 3 points
They lose the match
Still, this only happens in European Handicap betting. In Asian Handicap, the only way the player will win the bet is if Team A wins by less than 3 points or if they lose the match.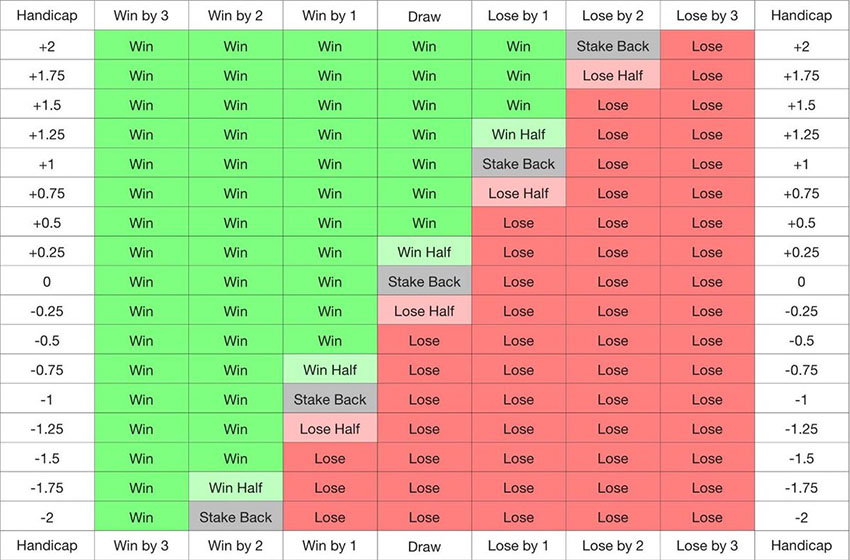 NBA Basketball Handicap Betting Explained
Let's start with the most popular and most traditional way of betting on NBA games. This is most commonly referred to as a point spread, but goes by other names such as the betting line or handicap.
So what is an NBA point spread?
A NBA point spread is an estimated final margin that a bookmaker will list for an upcoming NBA game. Bookmakers regard this 'margin' as a 50/50 bet in that they believe there is a 50% chance that the actual final margin of the game will end on one side of their margin as it does the other. When you bet on a NBA point spread you are predicting which side of this margin the game will finish on.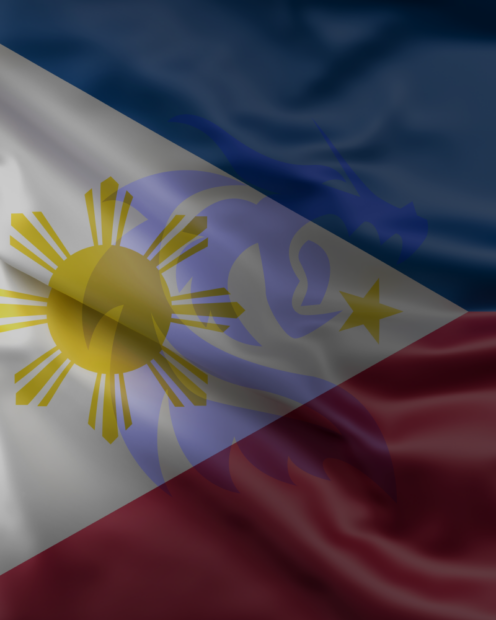 Check out more betting and gambling sites for the Philippines:
How to bet on NBA basketball point spread
Let's take a look at an example. Let's say that the Indiana Pacers are playing the Brooklyn Nets. The point spread for this game looks like this:
Indiana Paces – 8.5 @ 1.91 odds
Brooklyn Nets + 8.5 @ 1.91 odds
So what does this mean?
To begin with, the Pacers are the favourites as they have the minus handicap while the Nets are the underdogs with the plus handicap. In this game, the bookmakers have determined that the final margin will be either side of Indiana by 8.5 points. As a bettor, you can bet that the final margin will be either side of this line. So if you think that Indiana will win by more than 8.5 points (1.e 9 points or more) you place a bet on Indiana -8.5 points. Conversely, if you think that Brooklyn will win the game or at the very least will lose by fewer than 8.5 points (8 points or less), you place a bet on Brooklyn +8.5 points.
Determining If Your NBA Spread Bet Is A Winner
So how do you know if your NBA point spread bet was a winner? It's simple to calculate. Let's say that the final score of the game is Indiana 101, Brooklyn 90. If you had been on the favorite, in this case, Indiana -8.5, you subtract 8.5 points from their final score. In this example, that would create an adjusted final score of Indiana 92.5, Brooklyn 90. With their handicap subtracted from their final score, Indiana still wins the game. In this case, your bet on Indiana -8.5 would be a winning bet.
However, if you had bet on the underdog, in this case Brooklyn +8.5, you add 8.5 points to their final score, giving us an adjusted final score of Indiana 101, Brooklyn 98.5. In this example, even with their handicap added Brooklyn still lose the game. In this case, your bet on Brooklyn +8.5 would be a losing bet. When an NBA team wins a point spread bet, this is often referred to as that team 'covering the spread'.
Alternatives to Handicap Betting
There are many alternatives for players who prefer to bet on something else. When it comes to basketball, the over/under totals markets are the most popular ones. You can bet over/under on the final score of the match, sometimes including OT. However, you can also bet on over/under for each quarter, or for a half. On top of that, over/under bets can also be placed on each team individually. Additionally, bettors can place bets on players instead of teams. For instance, in a game that involves the Los Angeles Lakers, bettors could be that LeBron James will score Over 32.5 points. This also works for rebounds, assists, and blocks.
Read this page in other languages: